ZLG72128 is ZLG's self-designed digital tube display driver and keyboard scanning management chip. A ZLG72128 can directly drive a 12-bit cassia digital tube or 96 independent LEDs. You can scan and manage up to 32 buttons. The chip has been widely used in industrial measurement and control. This article is based on this detailed introduction.
1 development history
ZLG launched the ZLG7289/7290 keyboard ten years ago The management and digital tube display chip, once launched, has been well received by developers. However, with the development of technology, users have more demand for the number of digital tubes and the number of buttons scanned, ZLG has developed a new generation of digital tube display with powerful and stable performance based on the new needs of customers. Drive and keyboard scan management chip - ZLG72128, the chip has been used in a large number of industrial consumer electronics, and is deeply favored by developers.Figure 1 shows the application block diagram of the ZLG72128.

Figure 1 ZLG72128 application block diagram
ZLG72128's two features
ZLG72128 The main features are as follows:
1, working voltage range 3.0V~5.5V, compatible with 3.3V and 5.0V microcontroller system The package is packaged in a standard TSSOP28 package;
2, can directly drive up to 12-digit cassia digital tube (less than 1 inch) or 96 independent LEDs, and the digital tube display supports BCD decoding mode and 21-letter decoding display function.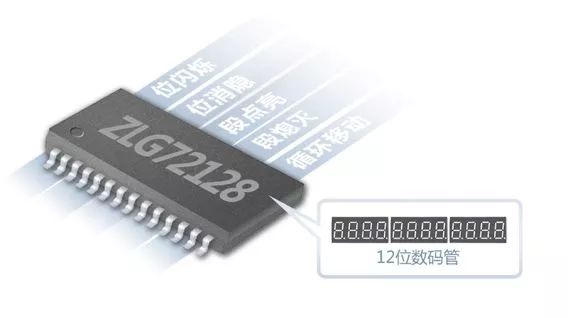 Or can directly write display data to the display buffer, and the digital tube display has the functions of bit flashing, bit blanking, segment lighting, segment extinction, cyclic movement, etc. For large digital tubes of 1 inch or more Can be easily driven by power circuit;
3, provide button interrupt, built-in debounce circuit, when a button is pressed, The INT pin of the ZLG72128 generates a low interrupt request signal.MCU reads the key value after detecting the signal, which is efficient and energy efficient. Can manage up to 32 buttons, 8 of which can be used as function keys, just like the Ctrl, Shift, Alt keys on the computer keyboard, can achieve multi-key combination of more than 2 keys, no need to set multi-level menu, easy to operate , one step in place;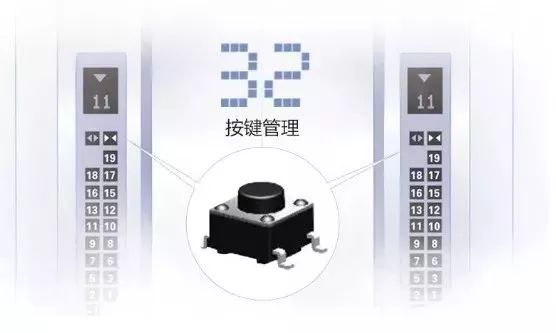 ZLG72128 also provides a combo counting function for ordinary keys, that is, pressing and holding a normal key does not let go, after two seconds of delay, it starts continuous and effective, and the continuous effective interval is Two hundred milliseconds. At the same time, the key value also has a lock save function. When the MCU performs other operations to read the key value in real time, the ZLG72128 will place the detected key value in the key value register. Waiting for the MCU to read;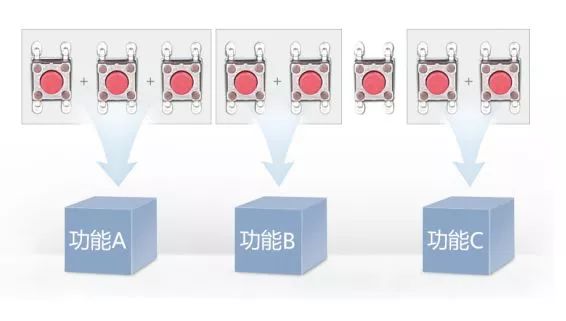 4. Use I2C serial bus interface (supporting 400KHz) with the microcontroller. Only two wires can be connected to other I2C peripherals on the same bus. , saving I / O resources;
5, ZLG72128 device also provides an address setting pin, you can set two different device addresses, an I2C bus can Mounting two ZLG72128 chips, it is easy to double the number of digital tube displays and the number of key scans;
6, built-in clockcrystal,No external clock or external crystal oscillator is needed, which simplifies the peripheral circuit, provides higher integration and stronger anti-interference.
ZLG offers a wide range of universal drivers for a variety of platforms, as shown in Figure 2.
8-bit/16-bit/32-bit general purpose MCU;
Linux (core board);
AMetal/AWords platform.
Enables the user to easily scan the button and display the digital tube by calling a rich function function.
Figure 2 Driver Platform
ZLG72128 is suitable for any occasions with button requirements and digital tube display, such as instrumentation, industrial controllers, strip displays, control panels, handheld devices, consumer electronics, etc., its performance is stable, powerful, circuit design Simple, has been well received by many users.