The cooperation between energy storage companies and solid state batteries is opening up new imaginary spaces.
Huoneng Technology solid-state battery mass production technology was authorized externally, and chose an energy storage battery company.
Fengeng Technology Co., Ltd. and Zhejiang Nandu Power Power Co., Ltd. signed a signing ceremony for the early authorization agreement in Hangzhou A preliminary consensus was reached on the licensing cooperation for solid-state battery production technology, which is expected to begin operation after signing a formal cooperation agreement at the end of this year.
Nandu Power Vice President Wu Xianzhang (right) and Huineng Technology Founder Yang Siwei (left) signed the agreement
It is understood that this cooperation will initially provide solid-state lithium batteries for energy storage applications, and Huineng Technology will provide production licenses ( Class > Qualcomm mode: Authorizes solid-state battery cell production technology with an energy density of approximately 240Wh/kg and Nandu Power Supply, and provides core equipment and materials required for production, and assists in plant planning and guidance. Nandu has become the exclusive authorized partner of Huineng in the energy storage market.
The press release issued by both parties stated that it combines Huineng's high-automatic solid-state battery mass production technology and Nandu Power Supply. Accumulated in the energy storage market and market resources, it will expand the production scale of solid-state batteries and jointly industrialize solid-state batteries.It is planned to gradually enter the electric vehicle market after commercialization of solid-state batteries for energy storage, and jointly promote the development of solid-state batteries in these two application fields.
High-tech lithium battery was informed that after obtaining the authorization of Huineng Technology, Nandu Power will build the first domestic solid-state battery with a capacity of 1 GWh (1 GWh). line.
As one of the first companies in the world to realize mass production of solid-state lithium batteries, Huineng Technology has made many appearances. Since the release of the technology licensing cooperation plan at the end of 2018, it has attracted many car manufacturers and battery-related enterprises to discuss cooperation.
Fengeng Technology began commercialization of solid-state batteries in 2013, and successively launched three solid-state lithium battery products FLCB, PLCB And BLCB, and in turn to achieve commercial mass production. The battery has passed international safety certifications such as UN and UL, and its customers are in the fields of consumer electronics, industry and vehicles. Since 2012,Huineng has received over US$100 million investment from well-known investment institutions such as Softbank China and Danfeng Capital, and is the only company in the new energy field in the "1818 Third Quarter Hurun Greater China Unicorn Index".
In the beginning of 2019, Huineng Technology publicly demonstrated the disruptive BiPolar+ solid-state battery pack solution at the 2019CES Consumer Electronics Show in the United States. The new generation battery pack is only four. The battery core is composed, and the battery with its own heat dissipation system has won international awards such as the American CES Innovation Award and the Edison Award.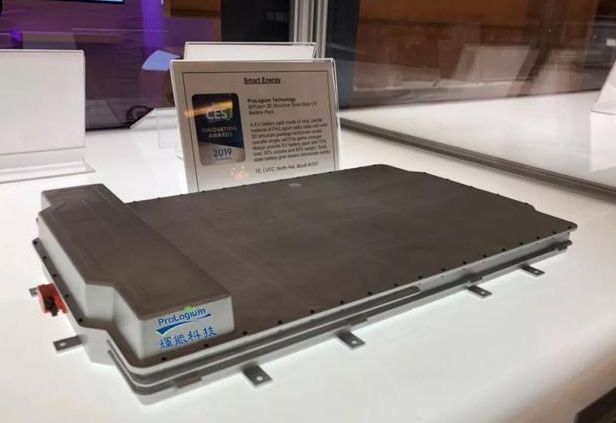 Technical advantages,Faced with the mainstream technology of thin films, solid polymers, oxides and sulfides, Huineng chose an oxide system and solved the core problems of solid-state battery safety and performance with lithium ceramic battery technology. Huineng Technology's release of the new energy vehicle battery pack volume by half, weight reduction of 30%, cost reduction of 30% 3D packaging technology, is also a bright spot.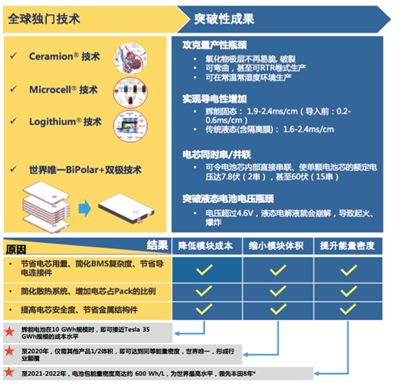 In terms of capacity, according to the plan of Huineng Technology, the expansion of its 1GWh solid lithium battery roll production line was completed by the end of 2019. By then, when the total capacity of Huineng solid-state batteries will reach 1.5-2GWh, it will become the world's first solid-state battery factory that will scale up to 1.5u. After the 1GWh demonstration line runs smoothly, it plans to expand production capacity to 3.2GWh capacity in stages.
Previously, Huineng Technology plans to authorize patented technology and mass production equipment through Qualcomm's business model. Battery manufacturers and car companies can be authorized. The object is to shorten the time for the industry to develop solid-state batteries. This cooperation with Nandu Power has once again opened up new applications for its products.