In terms of the evolution of the global foundry process, Taiwanese manufacturer TSMC is still ahead of other competitors, and Samsung is chasing after it. As for mainland China's manufacturers, in order to strengthen the competitiveness of the integrated circuit, and to pursue the goal of the overall process technology to reach the 14nm process in 2020, SMIC will play The main promoter, followed by Shanghai Huali Microelectronics.
For SMIC, its 14nm FinFET has entered the customer test phase, and new equipment will be put into the Shanghai plant in the second quarter of 2019, planning to enter the second half of the year. In the stage of mass production, the first 14nm process customers in the future will come from the mobile phone chip industry. In view of this, in 2019, SMIC's capital expenditure increased from $1.8 billion in 2018 to $2.2 billion. It is worth mentioning that Huali Microelectronics, a subsidiary of Hua Hong Semiconductor, announced in late March 2019 that it is expected to mass-produce 28nm HKC+ process by the end of 2019. The initial monthly production capacity is 10,000 wafers.The 14nm FinFET process will be mass produced by the end of 2020.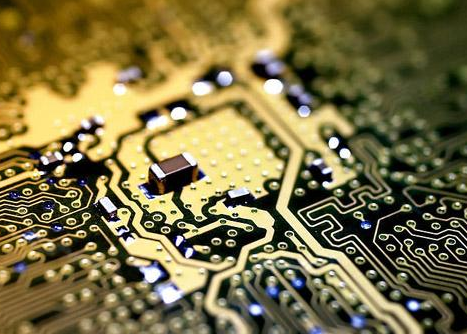 Taiwan Semiconductor has adopted a steady technical strategy at 7 nm and promoted 7 nm Enhanced version, even in mid-April, TSMC announced 6nm process technology, significantly strengthening the current industry-leading 7nm technology, especially the 6nm technology has a 18% increase in logic density compared to 7nm technology, while enabling the 7nm complete design ecosystem to It is re-used, and it is expected that TSMC's 6nm will enter trial production in the first quarter of 2020, which will allow customers in the 7nm process to move directly to accelerate the launch of the product.Customers are expected to continue to adopt first-line customers including Apple, Qualcomm, amd, Xilinx, MediaTek, His, and Nvidia.
In addition, TSMC also announced in April 2019 that its 5nm process will officially enter the trial production phase, while the 5nm process will fully adopt EUV technology, so Bringing process simplification benefits from EUV technology.
And Samsung announced that it will ship the latest 7nm process Exynos 9825 in June 2019. Obviously, the company has made a breakthrough in 7nm process yield, even 2019 In mid-April, Samsung stressed that it has completed the development of 5 nanometer fin field effect electro-crystallization process technology, and has been able to provide samples for users; in fact, Samsung will begin to absorb TSMC capacity after the 7-nm EUV process yield is stable. The 7-nanometer customers who are not available, even IBM has already stated that it will be put into production in the Samsung foundry business unit.Mitigating the previous GF's cancellation of the 7-nanometer process development plan, Samsung is still a competitor that TSMC can't ignore.