As Vice President of Human Resources for IBM Greater China, Ann Shen, Ms. Shen Chuanyan, is responsible for developing leadership leadership, employee experience, skills upgrades, and compensation systems for tens of thousands of employees in IBM Greater China. A series of talent strategies such as recruitment training. Ann led her team to provide daily human resources consulting and services for many of IBM's business unit managers, collecting and analyzing various types of feedback in daily work, and developing a corporate organizational structure adjustment strategy to help IBM successfully transform into a cloud platform. A cognitive enterprise based. Ten years ago, this kind of work was enough to make Ann and the team run at full capacity, not only "tired", but also more difficult to ensure the efficiency and effectiveness of the work. But now, Ann and her team are well organized and relaxed; although the workload has increased, the working conditions are more calm than before.
This is all thanks to the new member of the IBM Human Resources department in 2013: AI. Leverage AI's powerful data analysis capabilities,IBM HR has developed and improved an efficient human resources system to guide employees to improve their skills, to grasp the company's internal development opportunities, to predict employee turnover risks, to adopt talent retention measures in advance, to identify prejudice factors in the recruitment process, and to reduce talents. The risk of introducing errors. In the past year alone, AI has saved nearly $100 million worldwide for IBM, significantly increasing employee and management satisfaction. The addition of AI has made IBM Human Resources more than just a supporting service department, and has become a key engine in the digital transformation and upgrading of enterprises.
In 2018, IBM Global Chief Human Resources Officer (CHRO) Diane Gherson was asked by his leadership team to embrace AI. Opened the concept of 'cognitive HR' journey, and was named the annual human resources director by HR Executive magazine, and obtained the human resources field of the National Human Resources Institute (NAHR). The highest honor.
Let employees fall in love with online shopping as much as they like online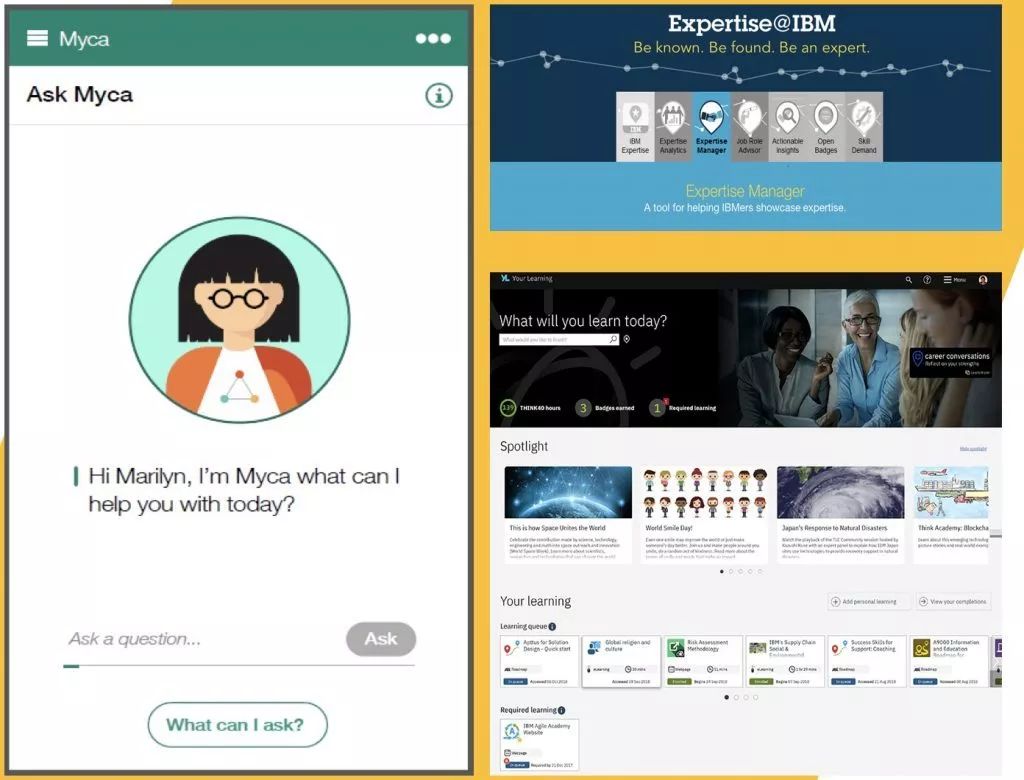 Su Zhuo is the Chief Technology Officer of IBM Global Information Technology Services, causing rapid changes in the market The team skills feel a lot of pressure: "In the past, my team was based on human skills. But five years ago, the fully integrated architecture and cloud technology enabled many of the work that was originally done by people to begin with AI and other technologies. "System automation and intelligent operation and maintenance brought about by technology upgrades have changed the position of everyone in the entire IT service field. The new environment requires technicians to no longer be in the original IT field, but must expand to master a wider range of fields. Know how.
Changes are not only reflected in traditional business areas, but changes in new business areas are more frequent and dramatic. "The characteristics of cloud services determine that the technical operation and maintenance team does not only solve a certain problem of enterprise users," said Wang Hu, senior architect responsible for the operation and maintenance of IBM's global cloud business data center. "The role and role of the architect has been huge. The transformation, originally only need to master the skills and skills that he is good at, but now you need to become a full-stack engineer, you need to understand the code, operating system, database, cache, management..." Whether you like it or not, IT practitioners must face such changes and constantly improve their skills to adapt to new market demands and avoid being eliminated.
In the words of IBM HR, "we let you have talent for a lifetime."
In order to meet the requirements of all-round improvement of skills in the big change, IBM HR specifically put forward the slogan "We let you have talent for a lifetime".Successfully made learning a corporate culture of IBM. This success is the learning platform built on AI technology – "Your Learning". With the learning content, personalized experience, and multimedia form, IBM HR successfully integrates the learning culture into the daily work of employees, and stimulates IBMer's ability and enthusiasm to constantly try and innovate. "At IBM, more than 80% of employees are loyal users of Your Learning, and I use this platform every day. I am the same." IBM China Human Resources Senior Commissioner, called "IBM" by Ann Liu Xin, the new man, said.
As a new generation of IBM employees who have entered the workplace, Liu Wei has personally felt the charm of this cognitive technology-based learning platform. On this platform, employees are free to choose the skills they want to learn, and they can be automatically filtered and personalized in IBM's massive training resources based on data such as cognitive analysis systems, digital browsing footprints, job skills and personal interests. Pushed learning content.
Students who complete the study will receive a unique, officially-certified "digital badge" - an encouragement and recognition for employee learning and an employee Skill levels and areas of expertise to help IBM better understand and discover employee skills. Gao Jinhong, IBM's senior architect, received the technical three-level badge in two years, which represents the highest skill level in the IBM architect field. In Gao Jinhong's view, obtaining the "digital badge" widely recognized by IBM and the whole industry not only makes the learning itself more fulfilling and ceremonial, but also contributes to its own development.
Let employees and managers speak the same language
In traditional management systems, employees and managers often hold two different "language" views on the same issue. Especially when it comes to sensitive issues such as salary, promotion, team management, etc., it is always difficult for managers and employees to agree: employees believe that their efforts are not recognized and treated fairly; managers are convinced that their decisions are optimal. As a result, this situation will not only lead to the instability of the enterprise talent structure, but also hinder the establishment of an open, transparent and positive corporate atmosphere.
Solve this The problem is that the managers and employees need to speak the same kind of "language": the evaluation of employees will be objectively presented in a quantifiable, more accurate and fairer digital way, minimizing the subjective factors in management.
"IBM HR gives managers a very standardized staff evaluation system: managers' evaluation of employees is no longer based on subjective judgments.Instead, with the help of the system, the objective and cross-business line standards are given so that every employee can be treated fairly. Cheng Jingshen, Distinguished Engineer, Customer Technology Consultant and Customer Center of IBM Greater China, has experience. She manages hundreds of employees and wants to fully understand each colleague. It is impossible to achieve daily communication. However, the HR system relies on the various warnings and suggestions provided by the AI to provide team members, so that it is no longer difficult for Cheng Jing to manage hundreds of employees.
A typical example of this is IBM HR's most successful project: "Active Talent Retention Project" (Proactive Retention ProgRam). It's the last three Five years of employee turnover data analysis, identify the characteristics of the most easily separated people, and then match the analysis of more than 300,000 IBM employees around the world, tailored a special talent retention plan for employees with high possibility of leaving, and the passive retention of employee resignation The initiative of excellent employees.
"The original managers need to spend a lot of time talking to employees to understand their dynamics. Now HR cognitive system can provide relevant data and reports in real time, helping managers to manage the team more easily. This is a must for the manager. For Zheng Jun, vice president of IBM Global Information Technology Services, the HR management tool incorporating AI technology, although not a substitute for communication between managers and employees, does make management more targeted and even Before the problem occurs, you can control and resolve it in advance.
Find the most suitable person in the shortest time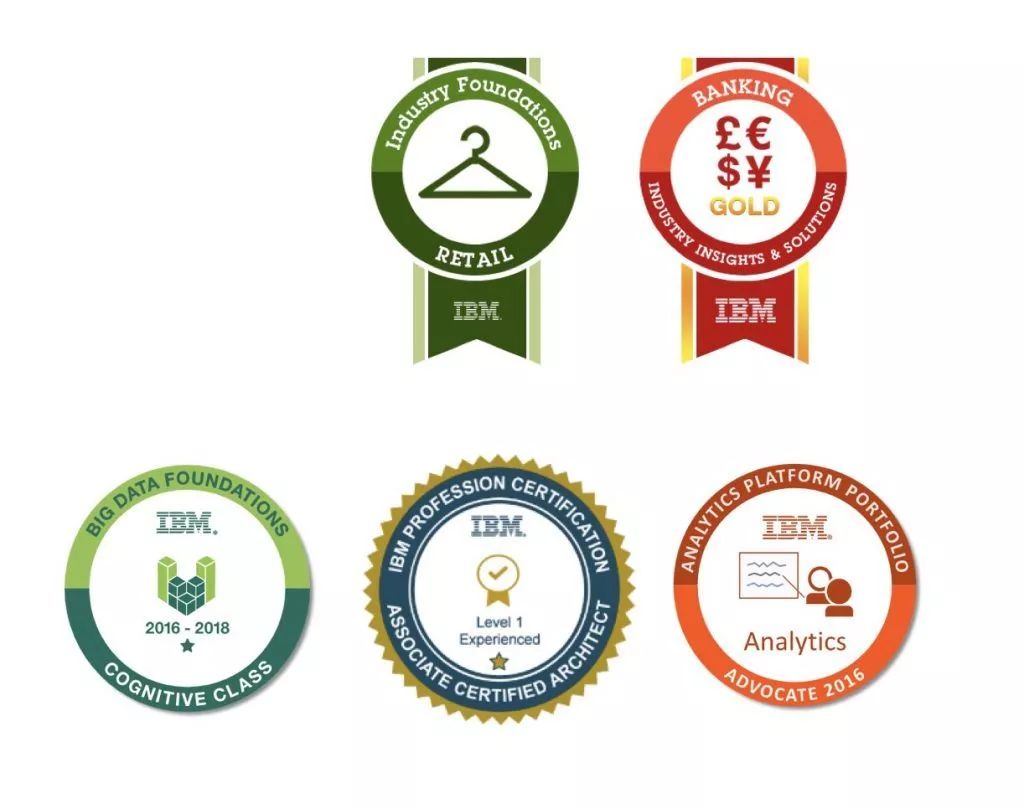 If you use AI and digital technology to provide employees with a broader and personalized learning experience, help IBM establish a learning culture that everyone is eager to learn The use of quantifiable evaluation methods to improve the transparency of corporate management provides a sufficient digital basis for IBM's leadership; then, through digital means, the first time to discover talents and make good use of talents is to achieve "digital transformation" for IBM. The two chapters provide a powerful motivation.
In the current changing business environment, we can efficiently find the right talent for the company and arrange it. Doing the right job at the right place is the core to ensure that the company completes the second chapter of "Digital Transformation." Ann emphasizes: "Whether it is found in the enterprise or from the outside, it must be fast. "The Watson Career Coach system, which is widely used by IBM, provides AI support for IBM to find talents within the enterprise. This system can identify job vacancies within IBM.It automatically matches the skills, experience, position and performance of each IBM employee, helping IBM to accurately search the talent pool and quickly find the right person for the job.
In terms of external recruitment, IBM has a set of efficient AI tools. From the initial stage of recruitment, resume screening, interview assessment to on-the-job reporting, AI tools provide full process data support and targeted recommendations for IBM HR. "According to our calculations, a former recruiter would spend nearly a month reading low-quality resumes within a year. And the resumes screened by the recruiter will still be 43% dismissed by the manager because of the skill mismatch. According to IBM statistics, 86% of candidates currently applying for IBM positions use Watson-related functions, 96% of whom receive job information recommended by Watson, and 35% of applicants pass this personalization. It is recommended to apply for a job that has not been considered before. Liu Wei believes that the application of AI tools solves the problem of low efficiency and low talent matching in the traditional recruitment model, and the company can find the most suitable person in the shortest time.
Conclusion
Now, enterprise organization architecture and functionality are following the rapid transformation of the business and high speed Adjustments, let AI help the enterprise human resources management department to truly transform from a service department to a growth engine, which is crucial for the company to empower employees, promote change, help development, and complete the second chapter of "Digital Transformation".
Whether it's accepted or not, the AI era has come to the forefront; change is happening, it's time to embrace AI technology and open a new chapter in enterprise digital transformation .