From the enthusiasm of AlphaGo's victory over Li Shishi in 2016, the deep learning of the winter is very difficult. In just two or three years, deep learning was Singing decline, now in the rapid development of the industrial Internet, where should we go deep learning? Where is the future development direction?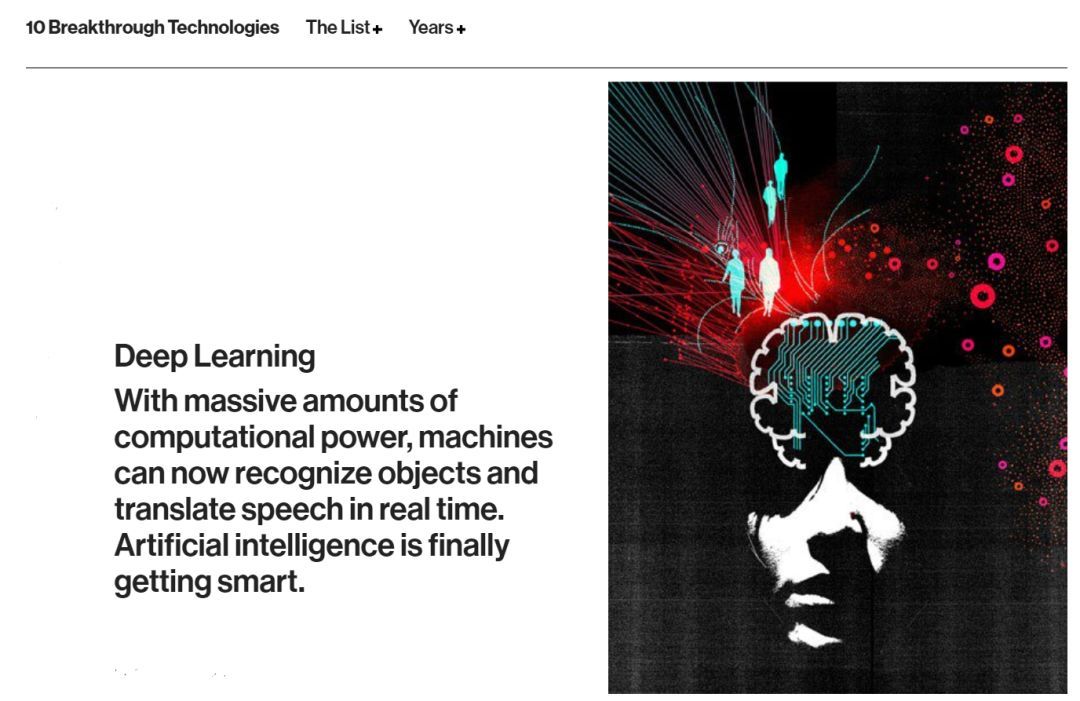 The limitations of deep learning technology itself
Deep learning is after all machine learning, don't think like people,This makes deep learning a big limitation. For most tasks, either there is no corresponding depth neural network to solve the task, or even if there is such a network, it may be unlearnable.
Expanding the current deep learning technology by stacking more layers and using more training data can only alleviate some problems on the surface, and can't solve more fundamentally Problems such as deep learning models can represent very limited content, such as most of the programs you want to learn cannot be represented as continuous geometric transformations of data manifolds.

Another more prominent problem is that the generalization ability of deep learning is not enough, or it is called only partial generalization ability. And we humans will not, we can achieve less sample or by means of abstracting and reasoning the transaction. Zero sample learning. For us humans, we have extreme generalization capabilities.
For example, we want to learn the correct launch parameters for the rocket to log into the moon.
If you use a deep network to accomplish this task and train your network with supervised learning or reinforcement learning, then we need to enter thousands or even millions of launches. Experiments. By contrast, we humans can use abstract capabilities to propose physical models (rocket science), and with only one or a few experiments, we can get an accurate solution for the rocket to log in to the moon. Similarly, if you develop a body that can control the human body Deep network, and hope that it learns to walk safely in the city, will not be hit by cars, then the network has to die thousands of times in various scenarios, in order to push A car is dangerous, and make appropriate avoidance behavior.Putting this network in a new city will have to relearn most of the knowledge that is known. But humans can learn safe behavior without dying, thanks to our ability to abstractly model hypothetical scenarios.
It seems that there is a huge gap between deep learning and true intelligence. Voice Recognition, Intelligent Translation, Image Recognition, AlphaGo, Autopilot..... Although humans have made great progress in the field of deep learning, artificial intelligence from the human level There is still a long way to go.
Where should deep learning technology go?
Deep learning brought the third wave of artificial intelligence. A lot of capital and talents poured into the field of artificial intelligence, and the startups about artificial intelligence grew rapidly. According to the latest release of the "China's new generation of artificial intelligence technology industry development report" statistics,In 2018, the number of patent applications in the field of artificial intelligence in the world reached more than 130,000. China's artificial intelligence enterprises accounted for 21.67% of the total number of artificial intelligence enterprises in the world, ranking second in the world.
Technology is different from scientific research, and sooner or later you will seek rewards. Start-up companies under the artificial intelligence market have only the demand for intensive products, so that the solution can solve the customer's problems more, and the value of the technology can be realized.
Another data shows that 90% of our AI companies are losing money because they have not found a way to commercialize. However, there are also some enterprises that have borrowed innovative technology, strong strength, and the whole-chain industry landing mode. They have been favored by capital in the industrial Internet era, and they have become industry unicorns, such as the fourth paradigm, bytebeat, Cambrian technology, cloud technology, technology, technology, business soup, Tucson future, Etu technology and other high-tech companies.
The major technology giants at home and abroad have entered the field of deep learning. Whether it is foreign Google, Amazon, Facebook, or domestic technology giants such as Baidu, Ali, Tencent, etc. have opened their own depth. Learning framework. In the era of industrial Internet, more artificial intelligence companies pursue commercial landing and technology empowerment scenarios.
How can we overcome the limitations of deep learning and lead General Intelligence? Many scientists have answered this question:
In the future, the model will incorporate algorithmic modules and geometry modules, the former providing formal reasoning, search and Abstract ability, the latter provides informal intuition and pattern recognition capabilities. - "Python deep learning"
AlphaGo (this system This requires a lot of manual software engineering and human design decisions. This is an early example of this fusion of artificial intelligence and geometric artificial intelligence.
In addition, by using storing in a global library of reusable subroutines (this library goes with thousands of previous tasks) And the modularization of the high-performance model on the dataset, and the modularization of the module, which can be automatically grown without the need for human engineers to hard-code it. As meta-learning systems identify patterns of problem solving that often occur, these patterns are translated into reusable subroutines (like functions and classes in software engineering) and added to the global library. This allows for abstraction and extreme generalization capabilities.
Therefore, this permanent learning model growth system can be seen as a general artificial intelligence (AGI artificial general intelligence).
To achieve this goal, over the years,The field of deep learning has been at the forefront of the so-called artificial intelligence revolution. Many people believe that deep learning will lead us into the era of universal AI. But from the cusp of the past, to the dust of today, the wave has repeatedly receded. Computer Vision and AI expert Filip Pi ekniewski warned that winter prediction of artificial intelligence is like guessing a stock market crash – it's impossible to know exactly when it happened, but it's almost certain It will happen at some point, just like the stock market crash, there are signs that a crisis will occur, but in the current environment, it is easy to be ignored.
Deep learning has shown signs of significant decline. Where will artificial intelligence go? Where will deep learning go?
On October 19, 2019, the China Computer Congress will hold a forum on the topic of "When will the winter of deep learning come?", by Shi Shiguang, a researcher at the Institute of Computing Technology, Chinese Academy of Sciences Serve as the chairman of the forum.With the theme of "Intelligence + Leading Social Development", this conference will invite many well-known experts and entrepreneurs from the domestic and foreign computer fields to participate in the special report, as well as 80+ technical forums, 20 events and exhibitions, etc. .
The future is full of uncertainty, but we can be more prepared for this winter.