Blackbox uses a 40x40 t-slot profile to form a 470x500x550mm (HxWxD) frame. The 300x300mm large building volume can be used with up to five materials and is a water-cooled replaceable tool. The header is implemented. These tools do not have their own cooling, but are passively cooled by the tool library or x-axis. Although these tools are driven by Bowden, the X-axis has a direct-drive extruder for flexible materials. The Z-axis is based on a belt with a 1:10 deceleration, which is a fast, accurate and inexpensive alternative to ball screws. Use a 3mm laser to cut the acrylic sheet to keep the print area warm and cool. All Axis are based on linear guides, the Y-axis is supported by a T-Slot frame, and the X-axis is supported by a lightweight carbon square rod.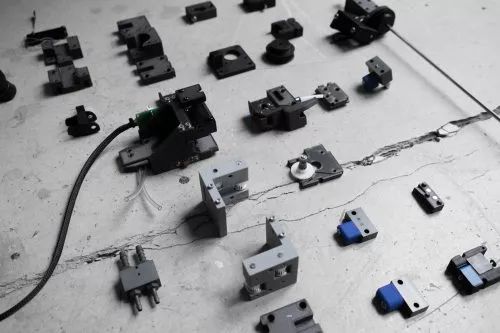 The main features are as follows:
Water-cooled tool changer
At first, the E3D's four extruders were used to build the Blackbox around the water-cooled Kraken hot end, but the results were a bit disappointing. The goal of the project has always been to be able to use more Materials print complex composite parts. But the leakage of inactive extruders makes it very confusing. Double x and tool changers are common on the market, but how to combine it with the hot and cold end is a problem. Considering the connection of several tools to their own cooling coils is a designer's nightmare. The hard work pays off, suddenly inspiration, just touch the cooling surface, you can cool through a connection to the extruder and tool set Cycle to cool the tool. The design idea at this point is that the tools cool on the tool library when they are inactive and cool on the X-axis after they are picked up. Therefore, these tools do not require cooling hoses or fan,It is therefore very compact and lightweight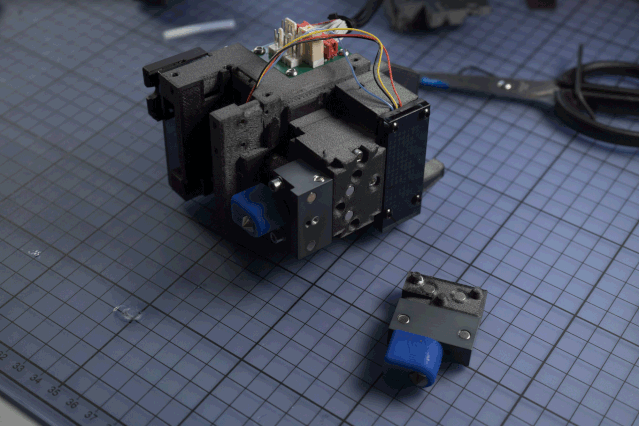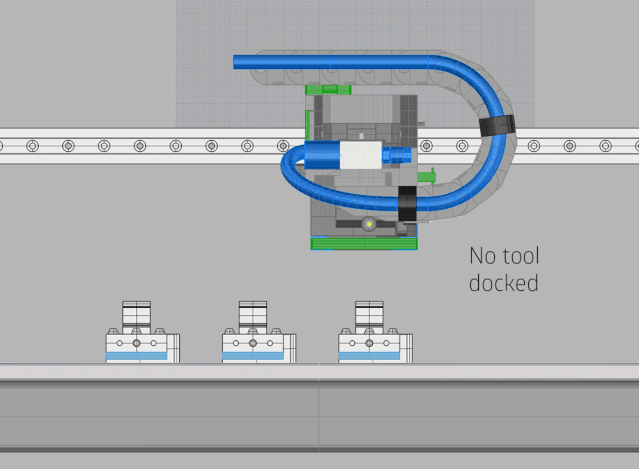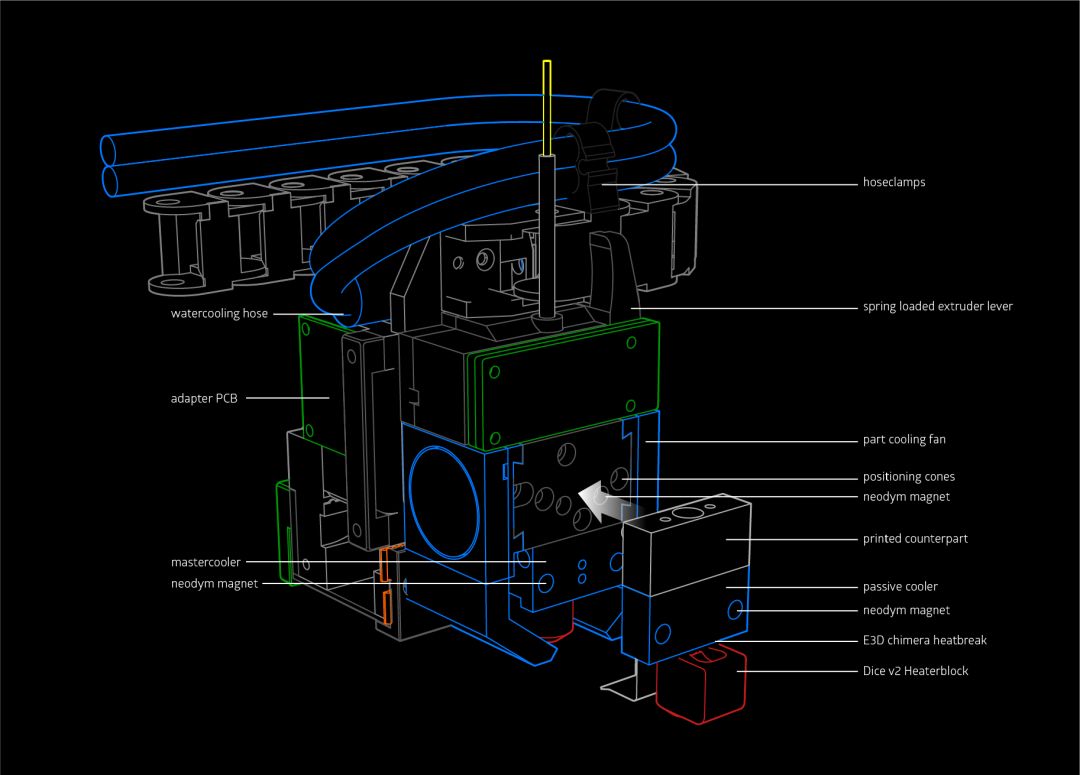 Z-axis with zero backlash:
Project uses ball screw The Z-axis of the drive starts the Blackbox. It is very accurate at zero swing, but it cannot be accelerated quickly due to its excessive restraint. Therefore, the Z-axis needs to be completely redesigned according to the belt. In order to achieve the necessary precision and prevent the heated bed from falling, it is necessary Deceleration with 1:10 belt. The deceleration pulley configuration is 16 teeth on 40 teeth and 16 teeth on 64 teeth. This makes the step resolution 0.01mm, step resolution 0.9°, almost no Clearance, perfect for fast z-hop movement.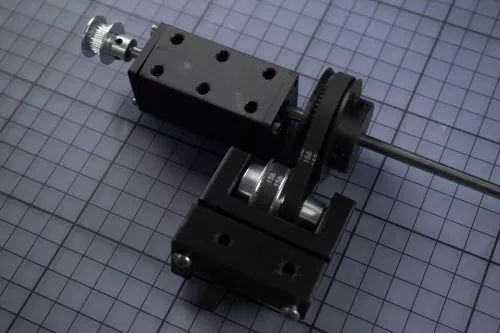 carbon X-axis:
X-axis based on small and light MR9 (such as MGN9) linear guide, supported by cheap carbon square tube, using a printing bracket to guide the belt. Therefore, including the total drive x-axis and Y bearing It weighs about 750g-900g. This should reduce jitter and vibration, resulting in higher acceleration.