Three major categories of analog ICs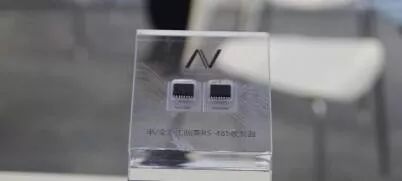 The first type is General-purpose circuit, such as optical amplifier, multiplier, phase-locked loop u>路,Active filter and digital-to-analog and analog-to-digital conversion;
The second category is dedicated circuits, such as dedicated integrated circuits series for audio systems, television receivers, video recorders and communication systems;
The third category is single-chip integrated system, such as single-chip transmitters, single-chip receivers, etc.
The trend of analog IC
The root cause of today's electronic products is endless, and it is not so much digital computing technology. The rapid increase is not as good as the simulation technology. The small, power-saving, entertainment, and convenient, to meet the consumer requirements, is the analog IC technology. analog circuit currently presents three Outstanding trends, namely high performance discrete devices, analog-to-digital mixing and SOC. As the level of technology increases,EDA tools, the perfection of the Foundry process PDK and the improvement of the design level, analog IC is entering a new era of development. In order to ensure the best system performance, the highest reliability, the smallest volume and the lowest cost, the design and manufacturing of digital and analog ICs are moving towards a unified processing platform, by a single Functional circuits are moving toward system-level circuits, which is also the most promising IC development direction - SOC.
Domestic Vendor Opportunity Comes
Simulation The origin of IC is in the United States. More than half of the world's most powerful analog IC manufacturers are in the United States. Even now, no one in China can rank among the top ten analog IC arrays in the world. However, there are opportunities for Chinese manufacturers because China's economy is growing fast, electronic applications are blooming, and China is becoming the center of the global electronics market. There are also many good analog IC manufacturers in China.Such as Hangzhou Silan Microelectronics, Quanzhi Technology, Ruixinwei, Huada Semiconductor and Aiwei Electronics, they may not have the same technology, scale and market share as TI, ADI u> The world's most powerful manufacturers, but the potential is huge, the trend of localization is irreversible, it is the opportunity for their development.