With the AMD third-generation Athlon 3000 processor and X570 motherboard bring a new generation of PCIe 4.0, storage The world has thus opened a new round of arms competition.
Gigabyte has released its first PCIe 4.0 SSD product, called AORUS NVMe Gen4 SSD, just after the release of the third-generation Ara Dragon processor.
It's not difficult to find out that this SSD is part of the AORUS series. As a top sub-brand of Gigabyte, what is the performance of this SSD? Let's take a look at it now.
As the first PCIe 4.0 SSD product from Gigabyte,AORUS NVMe Gen4 SSD uses a combination of the grouped electronic PS5016-E16 master with Toshiba BiSC4 96-layer stacked 3D TLC flash memory, with DDR4 memory as a cache.
By benefiting from the PCIe 4.0 channel bandwidth, this SSD has a sustained read and write speed of 5.0GB/s and 4.4GB/s.
There are currently 1TB and 2TB versions available for users to choose from and promise a 5-year warranty. And what we got today is the AORUS NVMe Gen4 SSD 1TB version, about 3,000.
AORUS NVMe Gen4 SSD Appearance Analysis: Surrounded by large volume copper sheets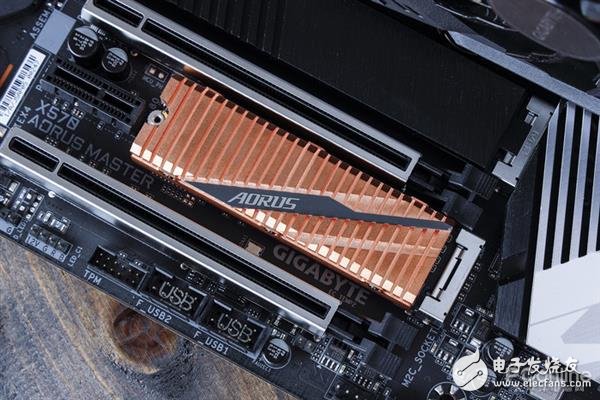 Gigabyte AORUS NVMe Gen4 SSD is very simple in appearance and has no RGB backlight decoration. The entire PCB is wrapped in a large copper heat sink, which is a striking AORUS logo.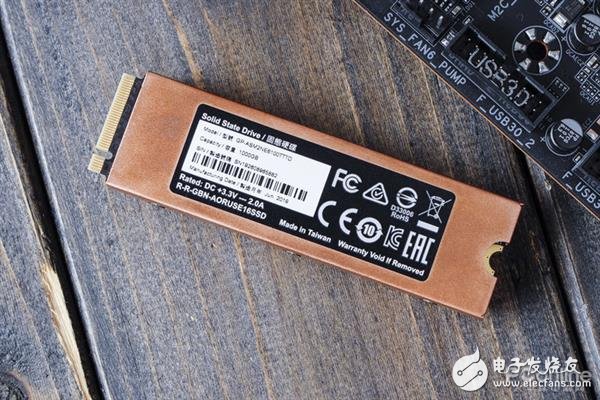 There is a label on the back with detailed information about the SSD.Series name, production model, capacity, origin, agreement support, various institutional certifications, etc.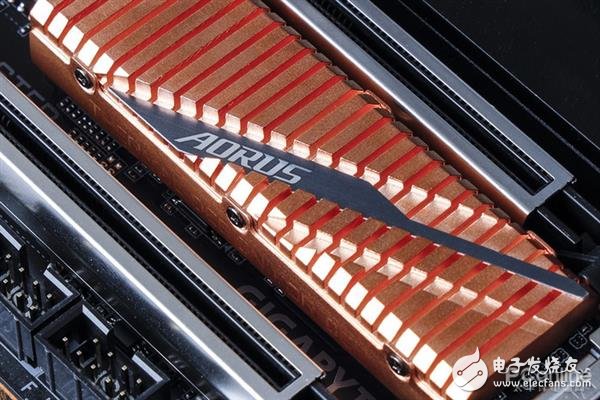 As we all know, high-performance M.2 SSDs have been plagued by heat, and high-performance heat sinks that are stable and stable are indispensable.
Gigabyte's SSD is made of pure copper heat sink on both sides. It has a comparative advantage in thermal conductivity compared to aluminum radiators.
At the same time, there are 27 grooves on the surface of this copper radiator, which also greatly increases the heat dissipation area. It can exchange heat quickly and better reduce the temperature of SSD.Ensure that the SSD is continuously in a high performance state.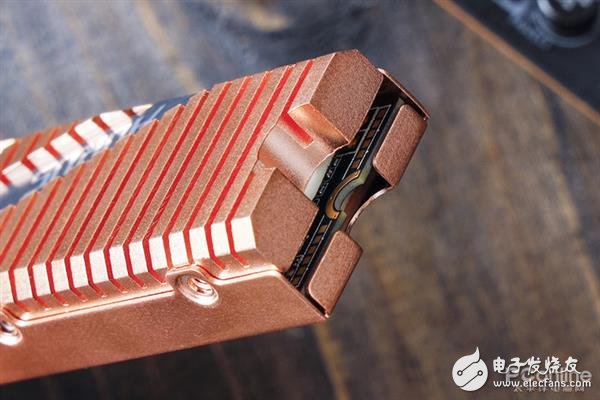 Gigabyte AORUS NVMe Gen4 SSD uses the standard M.2 2280 specification, but because of the heat sink relationship, the size is increased to 80.5 x 11.4 × 23.5 mm, it is not designed for notebook use, not plugged into It!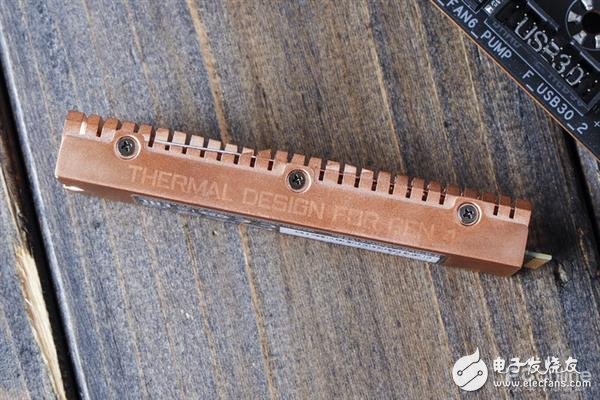 Two heat sinks are fixed with six screws, which is easy to disassemble.
This SSD is designed with a double-sided PCB layout, including a master, a cache, and two on the front. The memory chip, on the reverse side, is a cache and two memory chips.
In the heat sink, we can also see that there is a thermal pad on each side to better help SSD heat dissipation.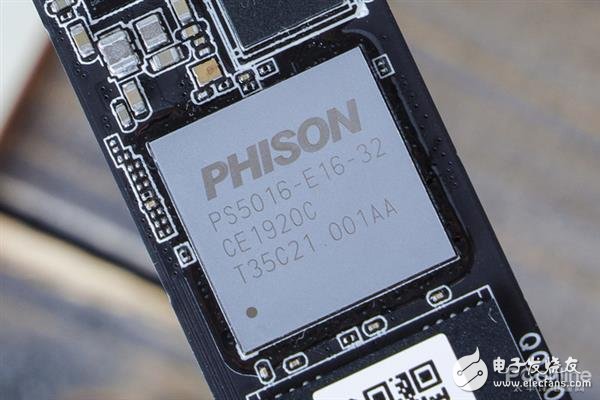 Gigabyte AORUS NVMe Gen4 SSD equipped with group PS5016-E16 master, manufactured by 28nm process, eight flash channels, each channel supports 32 memory particles, take PCIe 4.0× 4 system bus, providing up to 8GB/s bandwidth, supporting NVMe 1.3 and fourth-generation LDPC error correction engine, RAID ECC, loss equalization and other reliability technologies.
The highest performance is <5>5GB/s, which is currently the only retailer that supports PCIe 4.0.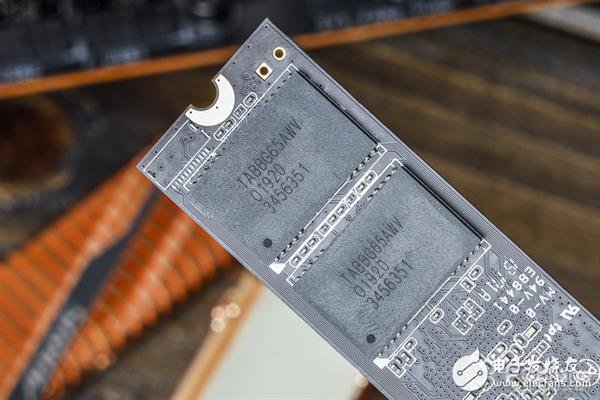 Flash granules are from Toshiba's 96-layer 3D TLC BiCS4 granules, model TABBG65AWV.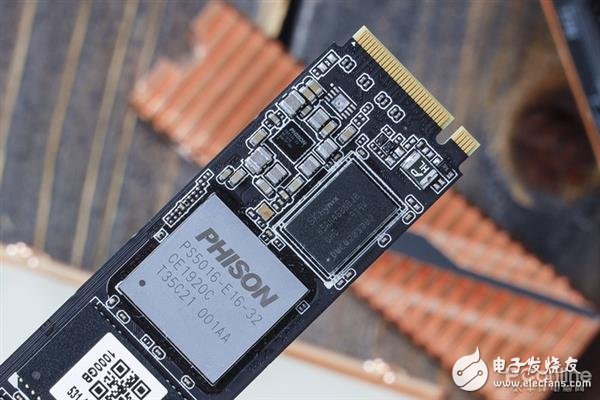 Cache is from Hynix SK hynix, DDR4-2400MHz cache granules, model H5AN4G8NBJR-UHC, capacity 512MB,There is one positive and negative one, exactly 1GB.
AORUS NVMe Gen4 SSD Performance Test: This is too fast
Because only AMD's third-generation AVer Dragon platform supports PCIe 4.0, we will use the Ryzen 7 3700X+ Gigabyte AORUSX570 motherboard to test the performance of the SSD in PCIe 4.0 mode.
The majority of SSD test projects are new test software, including CDM 6.0, AS SSD Benchmark 2.0, Anvil Pro, etc., as follows
1, CrystalDiskInfo information identification:
The CrystalDiskInfo software provides an overview of the health of the SSD. The Gigabyte AORUS NVMe Gen4 SSD 1TB firmware is ECFM11.0, which is PCIe 4.0×4 channel and NVMe 1.3 standard.
2, AS SSD Benchmark test: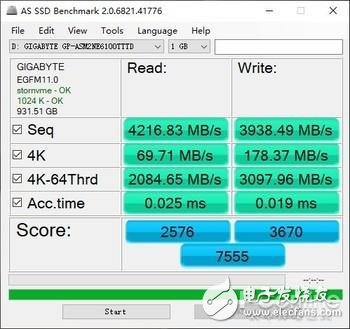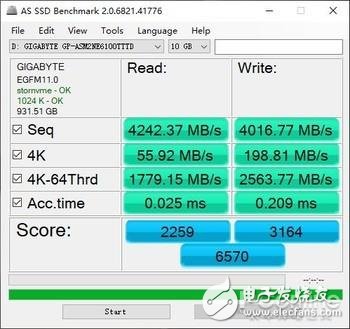 1GB (left ) with 10GB (right) test
In the AS SSD test, this Gigabyte AORUS NVMe Gen4 SSD 1TB continues to read and write speeds up to 1G in the test 4216.83MB/s, 3938.49MB/s.
While continuing to read and write speeds in 10GB files, it is still stable. This performance is very, very top speed in the same class of M.2 SSD products.
3, CrystalDiskMark test: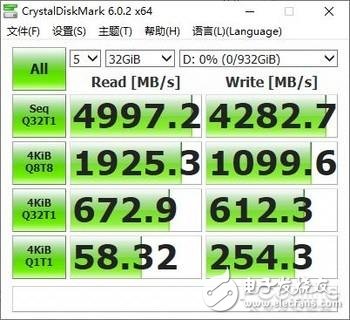 1GB (left) and 32GB (right) test
CrystalDiskMark can set different file sizes to test the speed of disk to cope with small files and large files. Gap.
After testing, the sequential read and write speeds in the 1GB file test are up to 5008.9MB/s, 4290.1MB/s, 4K random read and write performance, Up to 62.63MB/s, 254.2MB/s.
The test read/write speed and 4K random read/write performance are not much after the test capacity is increased to 32GB. Change, the overall is also the top speed performance.
4, Anvil`s Storage Utilities test: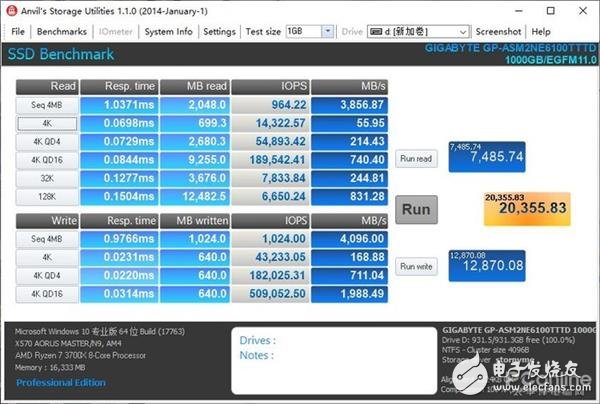 Anvil Storage Utilities is more tested than the previous ones, and the information displayed is more detailed.
While the Gigabyte AORUS NVMe Gen4 SSD 1TB total score of 20355.83 points, to know that the current PCIe 3.0 × 4 channel M.2 SSD best score is also 1.6 More than a million points, you can know its strength.
5, ATTO Disk Benchmark performance test: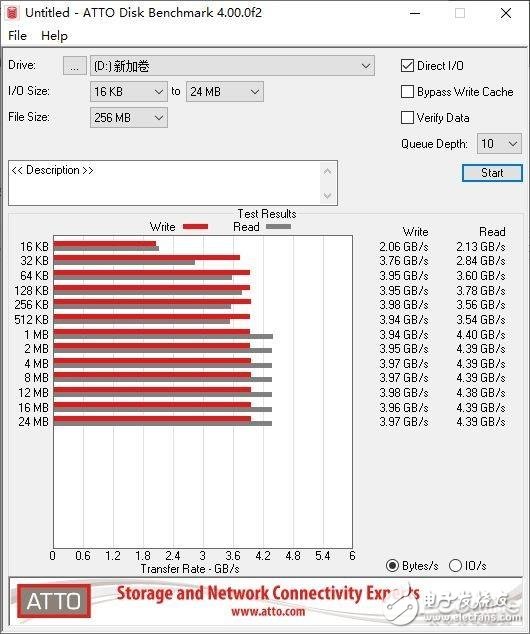 ATTO Disk Benchmark can use 512B to 64MB packets to test the speed change when reading and writing files of different capacities.
The performance of this item is similar to the previous AS SSD test. The read performance has exceeded 4.39GB/s and the write performance has reached 3.97GB/s.
However, after this level of speed, more is not the performance of continuous reading and writing, but the speed retention ability under large files. So, take the HD Tune out and test it right away.
6, HD Tune Pro High Capacity Stress Test:
HD Tune test can easily use the test file up to 512GB across the cache The critical value, removed the acceleration of the product cache, measured the true results of this product granule.
In the test, the reading speed of the previous paragraph of this product was somewhat unstable, but it recovered quickly. The write speed is stable throughout the whole process, and there is no speed drop. The average write speed is 2160.1MB/s, which is also very good in many NVMe SSDs.
full load temperature test
With the arrival of the new PCle 4.0 specification, M.2 SSDs do have a huge improvement in performance, but they also face a more severe heat test.
The high-performance M.2 SSD has been suffering from heat. The negative impact of increased heat is overheat protection. Once the upper temperature limit is reached, the SSD will Taking measures such as reducing the frequency of the main control to reduce heat generation will inevitably affect the performance of the SSD.
So, PCle 4.0 SSD fever is naturally a part we need to pay attention to, and this is also the reason. Currently, PCIe 4.0 SSDs on the market are all equipped with heavy heat sinks.
Full load pressure temperature test -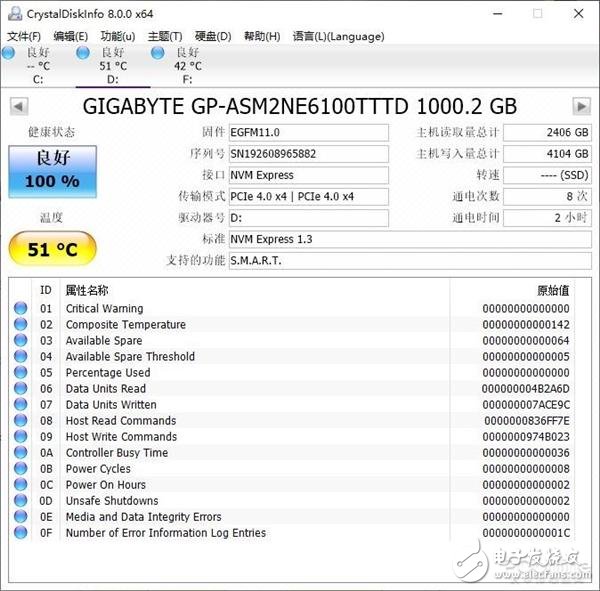 p>
After a period of high load reading and writing, we test the heat of the main control through CDI software, the internal maximum is only 51 ° C, with thermal pad and pure copper cooling The film's blessing and heat dissipation are good.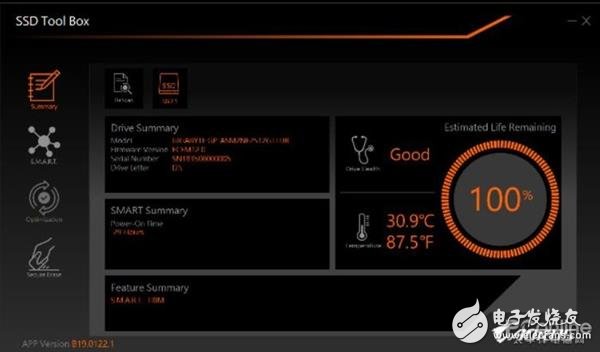 In addition,Players can also monitor the M.2 SSD temperature in real time via the Gigabyte AORUS NVMe Gen4 SSD's own SSD Tool Box program, which also alerts you to high temperatures. At the same time, you can quickly monitor and optimize the SSD to ensure stability and reliability. In addition, users can use the Secure Erase function to clear all data.
Summary
As a product of the Gigabyte AORUS series, the performance of the AORUS NVMe Gen4 SSD is also in line with the flagship standard.The combination of the grouped PS5016-E16+ Toshiba package BiCS4 flash memory + external 1GB DRAM effectively guarantees the speed and longevity of the SSD.
brings great performance improvement, the reading speed is up to 5008.9MB/s, and the writing speed is also 4290.1MB/s, which is already in the market. The highest performing SSD level.
With the PCle 4.0 SSD bringing more extreme performance, the heat dissipation problem is also a problem that future manufacturers need to face, and various unique radiators are Unavoidable.
Gigabyte has designed a fully encapsulated pure copper heat sink for this SSD, with a thermal pad inside to reduce the internal temperature of the SSD to ensure SSD Continuously stable in a high performance state.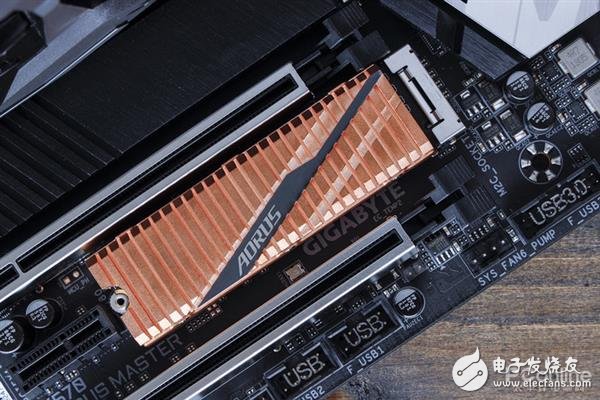 Although PCle 4.0 SSD has a straight leap in performance, in fact For general users, PCIe 3.0 SSDs such as daily operations and games are enough.
The most important thing is that the current price of PCIe 4.0 SSD is really expensive. At present, the 1TB and 2TB versions of this Gigabyte AORUS NVMe Gen4 SSD are priced at 2,999 yuan and 4,999 yuan respectively. The price is not affordable for the average player. Of course, the local tyrants will come casually. It is also cool to take a set of AORUS family buckets. Ah.