At the Munich Airport in Germany, there is a 700-square-meter exhibition hall between the T1 terminal and the T2 terminal. It has been in operation since 1998, only in 2016. There are hundreds of thousands of people visiting here.
It's called "myAudi Sphere", which is Audi's showroom. All customers, customers and Audi dealers can learn about this car company here. The most cutting-edge retail solution, of course, there are many newest exhibition cars. The performance version of the Q8 Sport concept car in Geneva is lying here. I really can't wait for you to go around and feel the German car manufacturing. Charm.
But when I saw this, I had to bring a question: the electric age, In Germany, what do big companies like Audi do in terms of power? Are they still stubbornly improving the efficiency of internal combustion engines, or are they ready to move to electrification? And this will be like mobile phone era Nokia or HTC. Such a drastic transformation? Let's take a look at what changes Audi has made in the power system.
Re-innovation in the internal combustion engine
When it comes to Audi's powertrain, you have to mention the classic TFSI and TDI engines first, simply explain:
"TFSI" is a turbocharged (T) FSI engine, referred to as TFSI, FSI is the fuel layered jet engine (Fuel Stra tified ion).
"TDI" is the abbreviation of English Turbo Direct ion, which means turbocharged direct injection diesel engine.
These two models have become mainstream engines in today's Audi models, but Audi is still improving the technology.
For example, supercharging technology is to make the combustion efficiency as extreme as possible, but in many cases, new technologies always have "side effects." Although turbocharging technology has been applied to various types of vehicles, it is now very popular, and the advantages are not much, but the shortcomings are obvious. The first is the response delay. Secondly, the turbine uses exhaust gas as the power, and the high temperature and pressure of the exhaust gas simultaneously. Will increase the intake air temperature and thus reduce the density.Affects combustion efficiency.
So in order to solve these "side effects" combustion most solutions are to add an intercooler for cooling, but this increases the weight of the turbine engine, while reliability Also affected. Audi thought of a good way to use an electric compressor (EPC): simply an electric turbine that assists the exhaust turbine to ensure low-speed pumping efficiency and reduce turbo lag.
EPC supports simultaneous operation of two turbochargers in the power-off state and low engine speed start-up. The EPC is located in the bypass behind the charge air cooler and incorporates a compact motor inside.The motor accelerates the compressor wheel to 70,000 revolutions per minute in less than 250 milliseconds.
In addition to electric compressor (EPC), AVS (Audi variable valve lift system), VTG (variable geometry turbine), EGR (low pressure exhaust gas Circulation) systems, etc., even with strict lightweighting principles, to improve the special coating used on the cylinder wall, Audi is pressing the limit of the fuel engine close to what it can, and constantly making up for it through rigorous new technology. The shortage of the traditional fuel engine Miller cycle.
Group synergy "V-engine strategy"
and advocating " In this wave of autopilots, there is always a point in the fierce rhetoric. "Automobile manufacturers have been promoting the perfect driving experience in advertising for so many years. In fact, it is a false proposition now. Now driving to us. It is not friendly.
But in the future, in addition to self-driving cars, there is a class of cars that are not necessarily automatically replaced, which is to give you a stronger driving experience. "The high-performance racing car, so this is why you see very few super-running companies to promote automatic driving, of course, Audi also saw this opportunity.
So when it comes to Audi's V-engine, it has been 29 years since its birth - in 1988, the 3.6-liter eight-cylinder engine first appeared in Audi. V8 in the car. After the rapid development of engine technology in the 1990s, in 2000, a dazzling star product was born: the V6 double with a displacement of 2.7 liters mounted on the Audi RS 4 Avant. The turbocharged engine, which has a power and torque of 279 kW (380 hp) and 440 Nm, respectively, set a new record for the midsize car.
Today, Audi has adopted all MLP (vertical modular platform) models on the A4, A5, A6, A8, Q5, Q7, etc. V6 and V8 engines.
And Audi and Porsche are working closely together on engine R&D: both luxury brands use powerful, efficient V6 and V8 spark ignition in their models engine. This can be said to be a company affiliated to the Volkswagen Group. This cooperation is a synergy within the group. In the future, this model can also reduce production costs and bring economic benefits to the production line.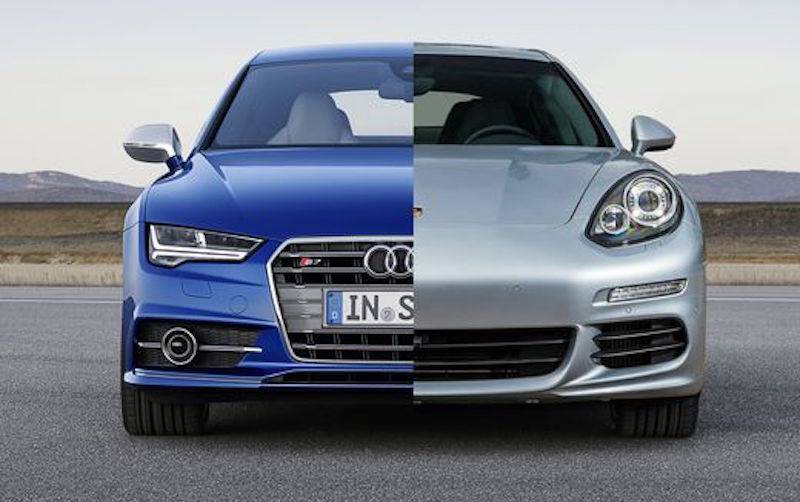 Nikola's development director Nikol al-Ahj (Ardey) said: "Although Audi and Porsche's target customers are located in the mid- to high-end segment, these two brands It is also appealing to other customer groups. In this case, it is not only reasonable to let the two brands share certain technical and engineering tasks, but also to meet the needs."
Audi is responsible for the development of a new generation of V6 spark-ignition engines (code EA 839) and Porsche is responsible for the development of a new generation of V8 engines (internal code EA 825). Currently, this engine has been applied to the Panamera turbocharged model. Audi also plans to use the engine on its new generation flagship A8. The V6 TFSI engine includes a 3.0 TFSI version and a high-performance 2.9 TFSI version. The engine is developed by Audi and is also used by Porsche.
Special "light" hybrid technology
The electric age, in addition to improving existing products, integrating resources, of course, to make a difference, Audi also The process of electrification of the drive system is beginning to be advanced.
In mid-2017, the new mild hybrid vehicle (MHEV) will begin to join the product line. Audi currently has two MHEV drive systems.
The four-cylinder engine will use our familiar 12 volt electrical system.
The six- and eight-cylinder engines and the W12 cylinder bank will feature the new 48-volt system and be the vehicle's main electric drive system.
Mainly talk about this new 48 volt system. This new technology can be applied to both diesel and gasoline engines. Let's talk about its two advantages:
The fuel consumption of the V6 petrol engine can be reduced by up to 0.7 liters/100 km in the New European Driving Cycle (NEDC).
Unlike other energy-efficient technologies inside the engine, this MHEV drive system will enhance ride comfort as they can travel at speeds of up to 160 km/h. Silent taxiing over a wide range of speeds.
In fact, as early as this year's Geneva Motor Show, Audi demonstrated the potential of its new technology with the Audi Q8 sports concept car. Its 48 volt electrical system integrates the further development of the MHEV drive system and the electric compressor (EPC) we mentioned earlier. These two components work together to take the car's dynamic level to new heights. Efficiency has also improved – the car can also be powered by electricity at low speeds when parked.
The mild hybrid drive system from Audi in the new A8 consists of two center components.
One component is a belt drive generator at the front of the engine. (BAS). It can generate up to 12 kW of power and a recovery level of 60 Nm.
The other component is a capacitor. u>A lithium-ion battery with a constant voltage of 48 amps at 48 amps.
In the new large sedan, the newly developed 48 volt power system is the vehicle's main electrical system, and the 12 volt electrical system is of course also .And this system allows us to stop accelerating at a speed of 30-160 km/h, and the vehicle can slide for 45 seconds when the engine is completely shut down. During a slow taxi, the start-stop system will start at 22 km/h.
And here is an Audi "black technology", in fact, in many cases, energy recovery during deceleration will be more efficient than taxiing. So in order to determine which of the two is more efficient, the Audi A8's drive management system uses a front-facing camera, as well as data from a predictive efficiency aid system, route data stored in the navigation system, and a highly networked sensor. u> Other data provided by the group to make multiple judgments.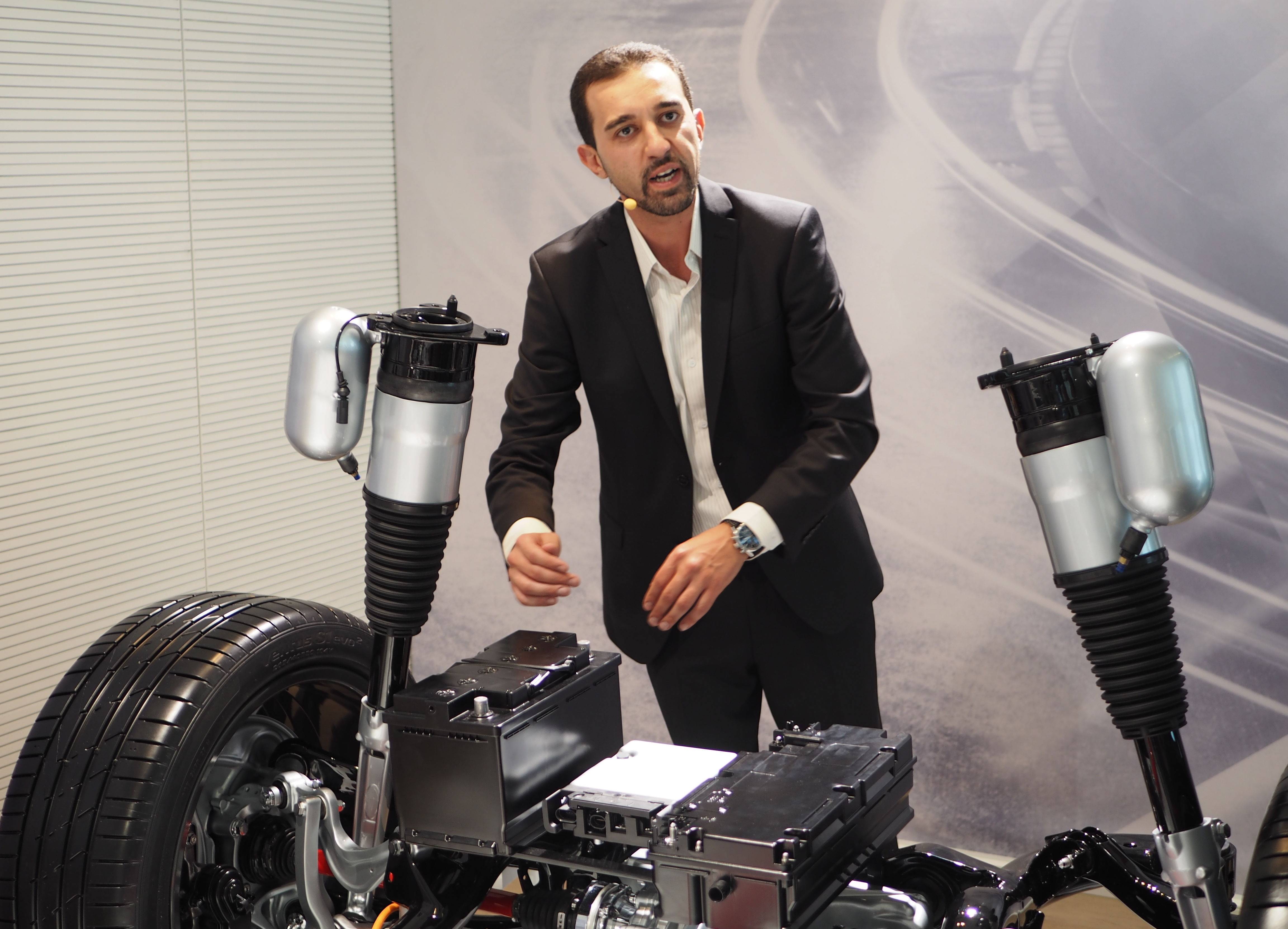 In the medium term, Audi plans to convert auxiliary devices such as pumps and compressors into 48-volt electrical systems, and then perform more precise control as required, while giving them a lighter, more compact structure. But it is also For example, window heating or audio system power supply. However, small equipment, such as control units or lights, will still use the original 12 volt system.
Audi is The 48-volt electrical system and MHEV technology are in volume production. In the next few years, other Audi models will also enter the new mild hybrid range. The new architecture enables greater power and torque, and innovative features will save even more. More fuel, while meeting increasingly tight emission standards.
Revolution in the fuel tank
Of course, I have to mention Audi's "tron" family, the Audi A3 Sportback e-tron plug-in hybrid car is listed in China.Let more people know the term "e-tron". In fact, Audi not only has "e-tron", but also "g-tron" and "h-tron", which represent CNG natural gas, and hydrogen fuel cell technology. .
So this "tron" does not refer to a certain model, but more like a symbol that can represent Audi's transformational model. In addition to the classic TFSI and TDI engines, Audi is indeed investing more money in developing alternative drive systems. "e-tron" may already be known to everyone. This time, we will talk about this highly regarded "g-tron" model, which uses natural gas or compressed natural gas CNG to drive Audi E-gas. It is to achieve carbon neutrality in vehicle travel.
But in a nutshell, this car is a domestic taxi that is modified to use natural gas. The same is true for CNG natural gas. However, Audi also hopes that the source of this natural gas is still pure, realizing carbon neutral driving, so there is Audi e-gas:
The plant uses electricity from renewable sources to break down water into oxygen and hydrogen. In the medium term, hydrogen can also be used as fuel for fuel cell vehicles. Hydrogen then reacts with carbon dioxide from surrounding waste biogas plants to produce methane or Audi e-gas.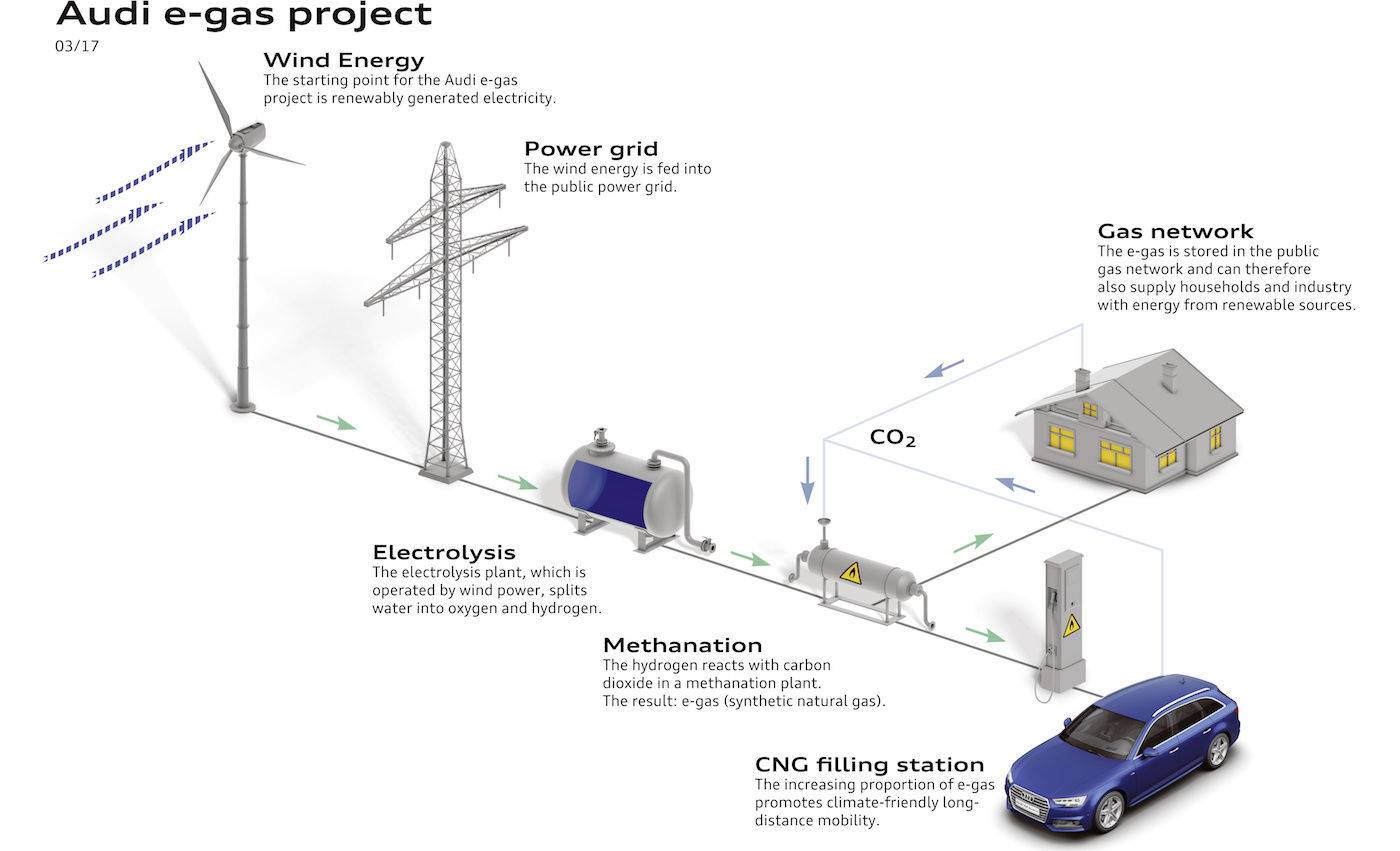 Of course, the benefits are that Audi will guarantee a three-year carbon neutral fuel supply for customers who order g-tron models before May 31, 2018. As a standard vehicle, another benefit is Audi in natural gas operation. The g-tron car's carbon dioxide emissions will be reduced by 80%.
Unfortunately, there is no domestic plan yet, and the explanation given by the official Audi is Although there are many gas stations in China, most of them are not open to the public and need to be negotiated, so there is no such plan for the time being, but it is not ruled out that it may land in the future.
Although the taxi with natural gas is a reason, Audi has added four cylindrical CNG gas tanks at the rear of the A4 Avant g-tron and A5 Sportback g-tron models, so each gas tank is It has its specific size and it also has a 25 litre petrol tank.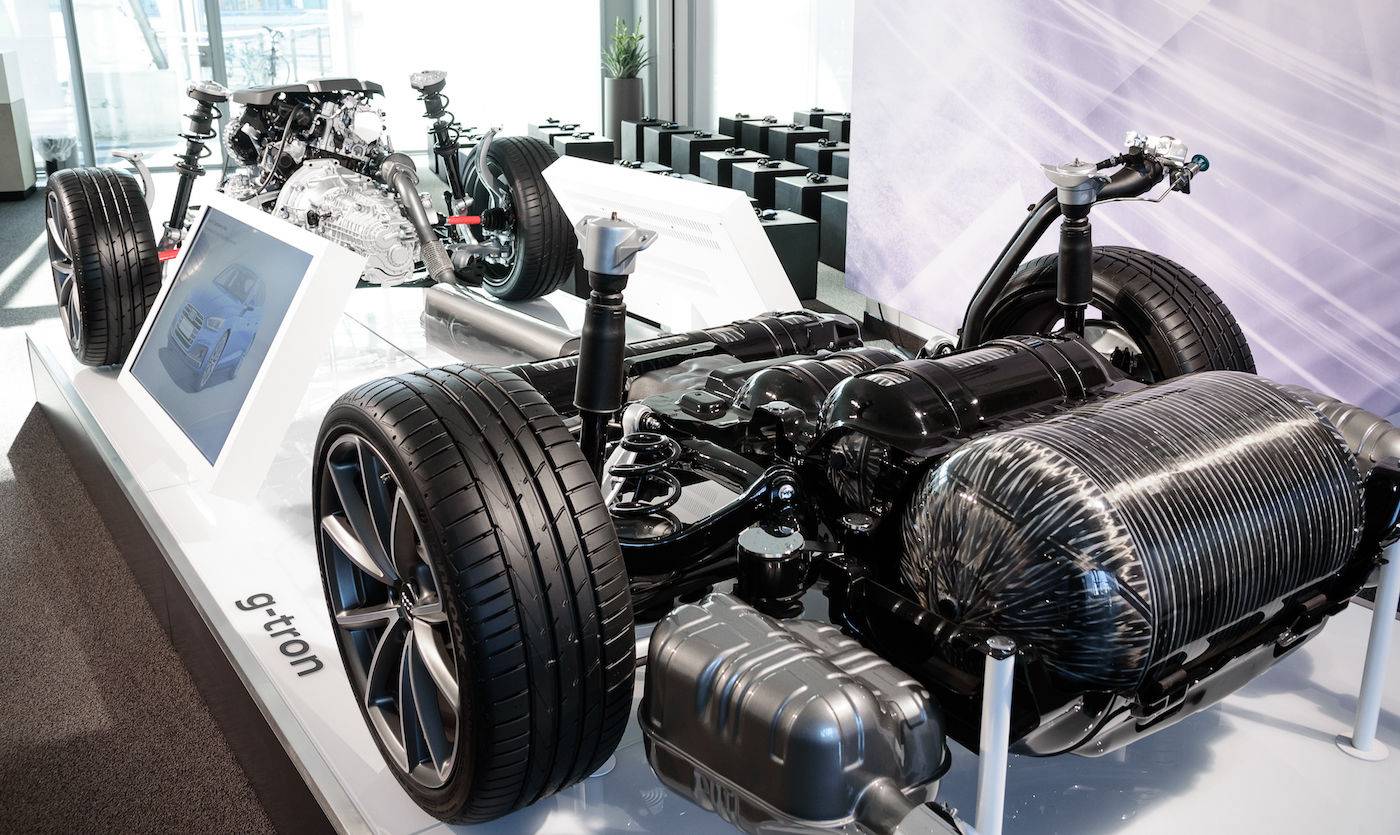 But so many things are put in, is the trunk not in place? This is to say the difference between "original" and "post-installation". Although the spare tire recess was removed and the battery was moved from the trunk to the engine compartment, the four gas cylinders were integrated into the car at the time of initial design. In the internal structure, so I finally kept a complete trunk space, you can't see that this is a car driven by natural gas.
Of course, in addition to the modification of the gas tank, Audi has also put a lot of effort into the engine of this car. The piston and valve have been specially modified to be suitable for natural gas operation. Achieve the best compression ratio and use the efficient "B-Cycle" combustion process developed by Audi.
Of course, this car also bears the heavy expectations of Audi. In early May this year, Volkswagen Group, gas station operators and gas network operators announced the signing A joint statement of intent to increase the strength of CNG vehicle projects. The goal is to expand the size of German CNG vehicles tenfold to 20 million units by 2025, along with other automakers. At the same time, by 2025, the German gas station network will be expanded from the current 900 sites to 2,000.
In fact, in addition to the e-gas project, Audi is also researching other sustainable fuels: Audi e-fuels. Audi e-diesel, Audi "e-gasoline" and Audi e-ethanol are the latest generations of synthetic fuels. The production process of all these fuels absorbs a large amount of carbon dioxide emitted during the operation of the vehicle - that is, carbon dioxide is recycled.
In fact, the fuel consumption and emissions levels of passenger cars have been identified in the New European Driving Cycle (NEDC) for more than 20 years. However, in September 2017, the measurement program will be replaced by WLTP (Global Unified Light Vehicle Test Procedure) to reflect actual data that is more in line with new European traffic and driving conditions.
This new standard is also more realistic than ever to reflect emissions levels and fuel consumption. This is followed by the basis of taxation and policy changes, so this can also feel the significance of Audi's spare efforts to do these new projects.
On the other hand, perhaps as we advocated the e-commerce platform at the time, I believe that it will eventually replace the offline channel, but in the end we find that it is still dominated by offline channels. This big head replaces the road and is long. The same is true for new energy vehicles. The huge amount of fuel vehicles in the world makes the transformation not as fast as smartphones.Therefore, in order to improve Audi's current situation, it is more fuel-based and try its best to squeeze the efficiency of the fuel engine. The new 48-volt motor is more effective in improving fuel efficiency and optimizing the driving experience.
In addition to these attempts, we will be able to see three new pure electric e-trons that Audi will introduce before 2020, in fact for the powertrain The layout of technology is more urgent for Audi than the demand for autonomous driving, and Audi's "power revolution" in many large factories can not be ignored.
Recently, the all-composite multi-purpose drone developed by China Aviation Industry Corporation Co., Ltd. - "Pterosaur" I-D successfully made its first flight at an airport in the west.