With the IoT solution becoming the central arena in the field, the retail industry is rapidly transforming. The Internet of Things has a number of applications that help increase customer loyalty, promote sales, provide a personalized experience, and improve inventory management.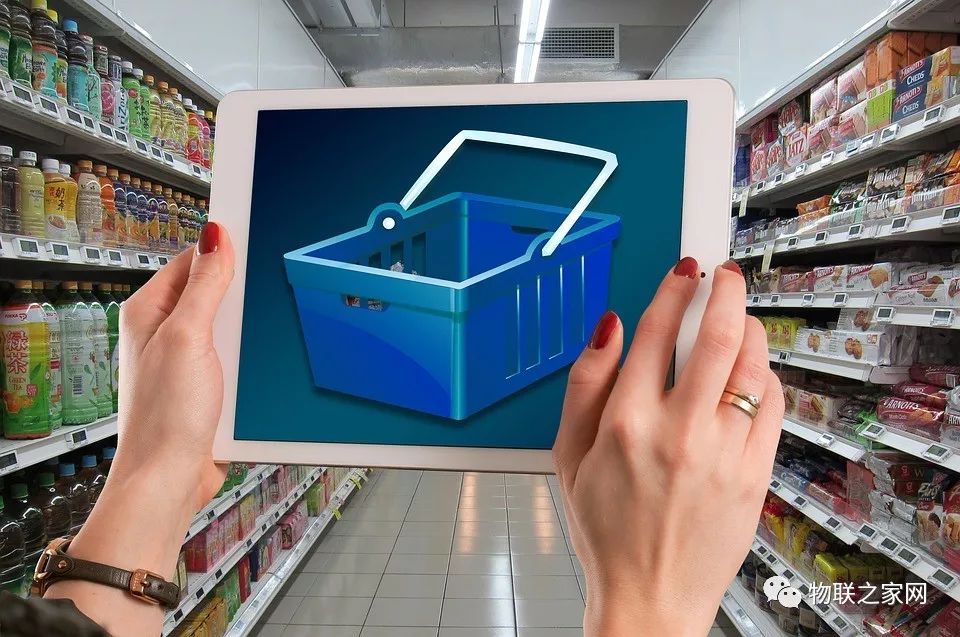 Here we will explore some of the use cases. Over the past 20 years, the traditional retail environment has changed dramatically, providing retail companies with innovative opportunities to collect and analyze data. There is an increasing need to increase customer loyalty and provide the best in-store experience, prompting the retail industry to adopt the Internet of Things (IoT) technology. According to a study by Global Market Insights, it is expected that by 2024,The Internet of Things in the retail market will reach more than $30 billion. In another report, Verizon demonstrated various use cases in the retail IoT. They found retail companies aware of the enormous potential of the Internet of Things and were positive about many aspects of their deployment. ▲ 77% of retailers believe that IoT solutions can help improve the customer experience. ▲ 89% of early retail promoters said that the Internet of Things can enhance insight into customer preferences. ▲ 77% of retail pioneers said that IoT technology will help to better cooperate with partners and provide customers with quality products and services.
IoT use case smart shelves in retail
With the innovation of business models, Smart shelves have begun to enter the retail industry. The smart racking system consists of three elements: the RFID tag, the RFID card reader and the antenna. The RFID tag is placed on the cargo, has an integrated circuit and a microchip antenna that transmits the data to the RFID reader.Information is collected from RFID tags and sent to the IoT platform where it is stored and analyzed. Smart shelves are suitable for inventory management and have long been an expensive and cumbersome process. Smart shelves now automatically monitor inventory and send alerts to managers when an item is out of stock or the expiration date is about to expire. Therefore, networked equipment is critical to avoid oversupply, shortages of goods, and shop theft. By tracking inventory, you can reduce stress, eliminate operational errors and save costs. Smart shelves also play an important role in intelligent insight into customer behavior. By monitoring inventory and transferring data from items to the IoT platform, the system can provide retailers with information about customer needs and preferences and show them ways to improve services, increase customer interactions, and drive sales.
Beacon
Beacons use low power Bluetooth > Connected devices, once the shopper's smartphone appears in the coverage area, it automatically sends push notifications directly to it.Notify customers of discounts and offers in real time, making them more likely to enter the store. Because the beacons are small, they can easily be attached to walls, counters, and other places. Retail companies also use beacons to navigate in-store, send push messages, and collect customer data. Combined with mobile applications, beacons enable retailers to increase customer loyalty and drive sales. With beacon technology, retailers can easily reach their audience and provide a compelling experience. Now, beacons are widely used in the retail sector. BI Intelligence predicts that the number of beacon installations will increase from 96,000 in 2015 to 3.5 million in 2018.
Robots
Robots have the potential to dramatically change the retail industry. BI Inte lligence predicts that 2.8 million enterprise robots will ship between 2016 and 2021. In order to be a pioneer and gain a competitive advantage,Many companies have integrated robots into their work. For example, Target's store tested robots at a San Francisco store to help with inventory and inventory. Some restaurants in China have begun to use robots instead of waiters. Startup company Simbe Robotics and other robotics companies are developing service robots to help customers quickly find the products they need and to ensure that items on the shelves are not misplaced, out of stock or wrong. Digital signage digital signage helps retail companies provide a personalized and interactive shopping experience. Digital signage solutions, such as Ipad screens, digital home-of-home applications (DOOH), intuitive touch screens, and in-store digital screens, help retailers attract customers and increase sales. With digital signage applications, marketers save on the costs associated with traditional print media and take customer engagement to a new level. Thanks to the Internet of Things, digital signage solutions can be used not only as an attractive and simple way to display advertisements, but also to successfully think logically and improve the in-store experience. For example, they can push ads and price changes to the store in real time.
In addition, this digital signage is free to change the content of the ad, and has a built-in camera to analyze the customer's expression. Are customers smiling when they look at advertisements? Still frowning lock? The mood of the moment can't escape the "eyes" of the camera. Not only that, but the billboard will automatically "evolve" according to the customer's expression, and fine-tune the advertising content, which is called "smart billboard". It can also work as follows: using beacons, sensors, or smart devices, the system collects customer data and calculates when customers typically decide to purchase a certain item. Using IoT technology, digital screens can display not only commercials and catalogs, but also personalized promotions based on collected data. Aware of the huge prospects of smart signage, retailers are integrating this technology in stores, supermarkets and shopping centers. MarketsandMarkets expects the global market value of digital signage to grow from $19.61 billion in 2016 to $32.84 billion in 2023.
Summary
The Internet of Things will dramatically change and innovate the retail industry in the next few years. The integration of IoT solutions will enable retail companies to create success based on customer behavior Marketing activities, providing high quality services, improving inventory management and reducing operating costs.