Recently, Beijing Shangtang Technology Development Co., Ltd. (hereinafter referred to as Shangtang Technology) and Shanghai International Automobile City Group have reached a cooperation, the two sides will rely on the artificial intelligence technology of Shangtang Technology. Improve the operation and driver management of commercial shuttle buses, optimize passengers' intelligent ride experience; jointly carry out traffic condition data collection, traffic scene analysis and processing, and promote basic data platform for artificial intelligence Construction.
In terms of shuttle bus operation and driver management, both parties will intelligently transform the "swaying shuttle bus" throughout Shanghai. Shanghai Yidong Automobile Service Co., Ltd., controlled by Shanghai International Automobile City Group, intelligently transformed 38 "swaying shuttle" line vehicles. The modified "Sway Bus" is equipped with Shangshen Technology's SenseDriveDMS driver monitoring system. This system can realize the driver's face recognition and blinking with the help of ordinary IR camera and a common chip. Detection, attention detection, distraction action, four-in-one identification detection function,As well as real-time monitoring and reminding of fatigue, distraction, etc.; passengers can register on the mobile phone by moving the car app and upload face information, then you can brush your face and ride.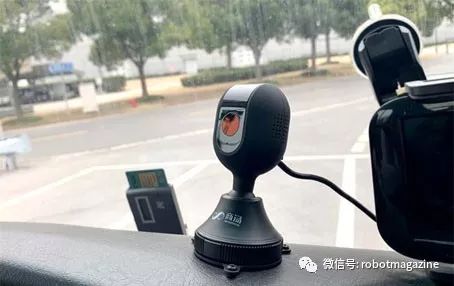 SenseDrive DMS Driver Monitoring System
In the creation of the basic data platform, the two parties will jointly collect and analyze the big data of traffic scenarios. Labeling and other work, to create an artificial intelligence basic data platform for intelligent networked automotive applications, accelerate the development and application of the smart car industry, and serve the construction of the National Intelligent Networked Automotive (Shanghai) pilot demonstration zone. In addition, the data collected by the two parties will also be used in the research and development of test area design and test specifications in the demonstration area.
In the future, the two sides will further expand the scope of cooperation, promote the in-depth application of AI technology on smart cars, upgrade intelligent driving and The ride experience will promote the landing of the "AI+ Traffic" application scene.