In recent years, ToF depth sensor technology in the optical market has emerged in the trend of the integration of smartphone full screen and face recognition. As one of the three mainstream solutions in the 3D depth vision field, ToF depth sensing technology (other structured light and binocular stereo imaging technology) relies on small size, low error, direct output depth data and anti-interference Advantages such as strong sex are also beginning to showcase in areas such as VR/AR gesture interaction, automotive electronics ADAS, security monitoring, and factory automation. However, due to the high cost of hardware and the immature ecological chain, the further deepening of ToF technology is still full of challenges.
Time of Flight(tof) technology decoding
ToF is an abbreviation of Time of Flight, also known as time-of-flight 3D imaging. The imaging technique obtains 3D depth information of the object to be tested by transmitting a continuous pulse of infrared light of a specific wavelength to the target, receiving the optical signal returned by the object to be tested through a specific sensor, and calculating the flight time or phase difference of the light to and from the object.The brightness image of the ToF camera can be quickly connected through the model.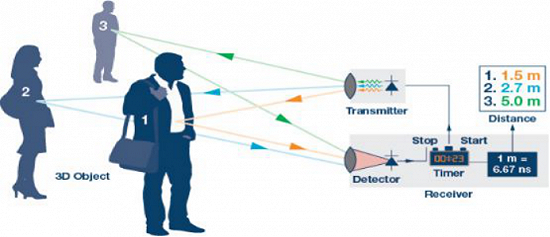 Figure 1. Schematic diagram of ToF technology
In addition to the above-mentioned fields, the industry used in military and driverless cars Lidar also uses ToF technology, which uses laser beams to detect the position and velocity of the target. It combines laser, GPS and Inertial Measurement Unit (IMU). Function, perform point-by-point scanning to obtain depth information of the entire detected object.
There is a glimpse of the world-leading high-performance analog technology giant ADI's recent show at the Smart IoT Application Tournament in Taipei, which is increasingly demanding ToF's deep vision technology in major application markets. Growth, coupled with more and more domestic and foreign semiconductor manufacturers continue to "push the waves", ToF industry and application market is expected to open a new round of accelerated development.
Combining Speciality with Consumer Market to Promote Continuous Benefit of ToF Technology
The two largest smartphones and automotive electronics at this stage In terms of the field, the continuous expansion of product stocks has accelerated the penetration of the micro-innovation model. The strong demand for deep camera technology and the constant change of smart phone interaction mode are promoting the rapid expansion of the global ToF market; and the penetration rate of ADAS in the automotive electronics field. The trend of automotive intelligence, which is constantly being promoted, is accelerating. As the most mainstream solution in the field of deep range sensors such as laser radar and smart cameras, the ToF market continues to benefit.
In particular, ToF can be used in automotive applications for autonomous driving, anti-collision automatic braking and OOP.At present, the reversing radar on the market can only sense whether there are obstacles, and even some "small" short obstacles can not meet the requirements of the sensing range. In this regard, ADI developed the ToF module combined with full HD CMOS image sensor and VGA ToF sensor module and built-in image processor, because ADI to ToF plus CMOS image sensor can overlap the actual image, more than the traditional sound detection The good detection angle also makes it possible to accurately measure the distance between the object and the car. This provides a wider range of collision detection prevention for applications such as car reversing systems, door opening protection systems, parking assist systems and blind spot detection.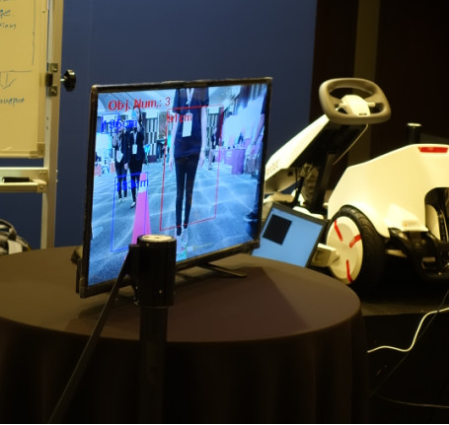 Figure 2. ADI ToF combined with Full HD imaging technology for automotive applications
At the same time in the smart cockpit area, ADI also offers a range of advanced human-machine interaction (HMI) and driver status detection advanced technology solutions, which use the industry-leading car-level VGA resolution ToF technology. 3D face recognition has the characteristics of anti-glare and high resolution, which can realize face recognition and complex gesture recognition.
In the field of industrial automation, robots also have "ToF eyes"
In fact, ToF technology is also taking pictures of 3D depth of objects, but also Bringing visual effects to the robot, making it as directional as humans. This technology will bring greater promise to robotics applications and make robots more efficient.
Safety is always a top priority in the cooperation between humans and robots, especially when robots are in a crowded work environment, they must It recognizes people and mechanical and mechanical movements and responds quickly to avoid injuries. Therefore, all types of robots in automated factories need to avoid obstacles autonomously. If they are solved by laser radar, the cost will need to increase by tens of thousands.The dual camera solution requires a lot of calculations and the tuning of the precise position of the dual camera, and ToF is the best cost-effective option to solve the above problems.
ADI provides many flexible solutions for ToF from hardware chips to algorithms attached to hardware chips. Its ToF electronic fence solution can set up virtual security protection. Wall, borrowing ToF signal processor ADDI9033 with infrared light sensing component, using components with ToF ranging technology, can be applied to the Virtual Wall solution for security protection in industrial automation. In addition, using ToF's depth data, ADI's solution can also effectively increase the image recognition, achieve the accuracy of object judgment, provide machine vision that is not available in previous machines, and avoid the defects of laser radar and dual camera solutions.
Figure 3. ADI ToF Electronic Fence Industrial Automation Application
ADDI9033 is ADI's CCD ToF front-end chip supports CCD infrared ToF sensor with resolution up to 640x480. This product converts image signals into digital signals and provides high-accuracy pulse time controllers, closed loops The design allows the laser diode to control the pulse width more accurately, which in turn allows for more accurate depth data.
In addition, in the field of factory automation, ToF technology can also be used. For picking placement and assembly operations, the robot is equipped with one or more ToF cameras that scan the surrounding environment, identify and grab objects, transport them to other locations, and drop them or hang objects somewhere. ToF Cameras are also often used for quality assurance checks. They can identify objects or shapes that are inaccurate in size, as well as identify damage and holes in objects.Prevent defective products from entering the production process.
Summary
It's not hard to see that under the continuous urging of various new smart terminal markets, computer vision technology has now entered a major outbreak. In the era, we are also increasingly aware of the growing demand for 3D depth vision technology such as ToF in the world's major application markets, but there are still many fundamental problems to be solved for the comprehensive implementation of technology. In the future, how to achieve a balance between cost, power consumption, volume, speed, life, stability and anti-interference ability through technical means, to achieve a level that is more optimized than the current, and then to achieve ToF vision sensing technology The doubling of reliability in practical applications is a key consideration for technology solution providers such as ADI, and a prerequisite for the popularization of ToF technology and the healthy development of the entire market.