According to James Consulting, the use of printed electronics to make sensors arrays has great promise in medical, environmental and industrial applications, but Technology is still in its early stages.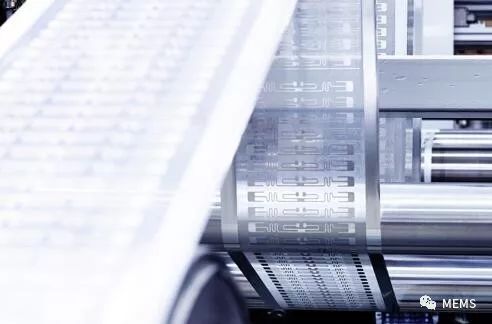 Printed Electronics Technology
As the name implies, Printed Electronics (Prin) technology is used "Inks" of materials of different electrical properties are printed on a variety of substrates to form electronic devices. Printed electronics can make thin, flexible devices that traditional rigid electronics cannot.The technology also has the advantages of a printable array, low cost, slim profile and high flexibility, making it attractive for manufacturing flexible sensors. A single sensor can only provide a single point of data, which is obviously not enough in the era of artificial intelligence (AI). The demand for intensive data is increasing with AI applications, but a single sensor-based solution cannot provide a sufficiently reliable amount of data for a comprehensive and viable information. While many applications claim to use AI, their functionality is actually limited by the degree of artificial intelligence they integrate. For example, thermostats connected to digital networks do use AI, but because they only extract data from internal sources, external conditions can cause them to register incorrect readings.
For manufacturing, if all types of sensor systems are properly deployed, AI will help increase production and reduce production risk. Manufacturing a sensor system with a PE array is a way to achieve better collection of large amounts of data. Having more sensors and getting more data points can achieve true AI, not just the "if" assumption.Material design is a key step in implementing a printed sensor system. Designing the best material for the sensor is important not only for the fastest and most accurate response of the sensor, but also for the fast and reliable data acquisition of the sensor and the precise use of the AI. Agricultural and industrial technologies are becoming emerging markets for sensor arrays because they can collect large amounts of data.
For example, a lightweight and flexible sensor system can be installed in the factory for pump monitoring, which can measure tens of thousands of times per second. This result creates a unique "fingerprint" for the pump that not only shows whether the pump is working properly, but also displays material data through the pump. Environmental sensor technology is another area where it is easy to see the difference in expertise in materials science. For example, contaminants that need to be critically detected in drinking water may not need to be tested in lake water. Therefore, the design of the sensor starts with the material because it is crucial to filter the noise out of the true signal. Since AI relies on the information provided to it, each type of sensor requires the materials needed for its own substrate, ink, and protective layer.Sensor performance must be optimized through material design to ensure it meets the manufacturer's system specifications.