It is reported that the share of the two top two global TV companies in the Chinese market, such as Samsung and LG, has further declined, but the recent market regulation agency IHS announced Global data shows that their market share has rebounded, mainly because they have made progress in the high-end TV market.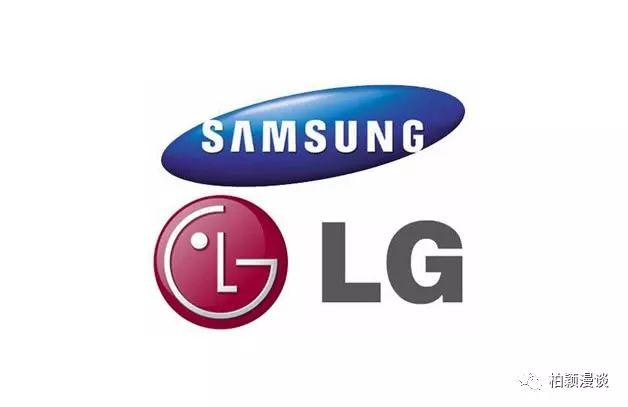 Samsung, LG collapsed in China's TV market
Zhong Yikang's data shows that the top five domestic TV market shares in November this year The names of Hisense, TCL, Changhong, Skyworth, Sony, Samsung, and LG in the Chinese market lag far behind Chinese TV brands.Chinese TV companies account for nearly 80% of the domestic market.
The lead to the collapse of Samsung and LG in the Chinese TV market is related to the high price of their products. With the continuous improvement of the production capacity of LCD panels in China, the price of LCD panels continues to decline. For example, 65-inch TVs, which have been popular among domestic consumers, have been reduced to 3,000 yuan. Samsung's similar products are sold at the lowest price. The price reached 5,499 yuan, far less than the domestic brand in terms of cost performance, and LG's LCD TV has not been seen on an e-commerce website.
This is because domestic TV companies can tolerate lower profits. In 2017, the average profit margin of Chinese TV companies was only 1.5%, and they all seized market share. The primary goal is that Samsung and LG, which are more focused on profit margins, are reluctant to engage in fierce price wars with Chinese TV companies in the domestic market, which naturally leads to a decline in their market share. Of course, this is also related to the market share in which Chinese TV brands generally fail to gain an advantage in the domestic market.Let them continue to carry out fierce price wars to stabilize their market share.
Samsung and LG are making progress in the global market
Samsung and LG are in China The market's decline has made important progress in the global market. According to data released by IHS, Samsung and LG's global market share in the third quarter was 28.4% and 15.4% respectively, which was a significant increase compared with the first half of this year. It is worth noting that Sony, which was ranked fifth. In this quarter, it jumped to third place with a market share of 9.5%.
The domestic TV brands TCL and Hisense ranked fourth and fifth respectively with a market share of 6.7% and 6.5% respectively. Compared with the first half of the year, TCL and Hisense's market share have experienced a significant decline. In the first half of this year, TCL performed particularly well, with shipments up 34% year-on-year. Compared with the second-place LG, it was only 450,000 units, with a market share of 7.7%. However, in the past quarter,Its market share has fallen by 13%; although Hisense's ranking has declined, its market share has actually risen. In the first half of the year, its market share was 4.3%, and the third quarter increased by more than 50%.
Samsung, LG's market share can make rapid progress, and their main push QLED, OLED TV is increasingly welcomed by the market. In the European and American markets, as the LCD TVs used by users reach a certain age, they begin to enter the replacement stage. QLED and OLED TVs gain recognition in these markets with clearer and more beautiful colors, which in turn drives shipments of Samsung and LG. Significant year-on-year growth.
How to respond to Chinese TV companies
Among domestic TV companies, Skyworth is the most active OLED TV, which is also the reason why its shipments have continued to grow rapidly in the past two years. It has become a leader in the domestic OLED TV market.It is also the reason why it has reached the fourth place in the domestic TV market.
TCL owns Huaxing Optoelectronics, the second largest LCD panel company in China. For its panel business benefits, TCL has chosen to cooperate with Samsung to promote QLED TV. QLED TV can be used. Existing LCD panel production lines, perhaps in the future, Huaxing Optoelectronics will also produce QLED panels. Hisense, which lacks its own panel business, has chosen another path. In recent years, it has promoted laser TV. At the same time, it also intends to join LG's OLED TV camp, but the pace is slightly slow.
In the global panel market, China has become the world's largest LCD panel producer. South Korea cannot compare LCD panel production capacity and cost with China, so Korean TV Enterprises Samsung and LG have chosen more advanced QLEDs and OLEDs, and Chinese panel companies are clearly unable to compare with South Korea in terms of advanced technologies. Bai Ying Technology believes that Chinese TV companies can be based on reality and temporarily avoid the European and American markets, and choosing emerging market expansion should be a better choice.China's huge LCD panel production capacity has ultra-low cost, the current domestic 32-inch TV price has been as low as 650 yuan, and India, Africa and other emerging markets have just begun to push LCD TV, Chinese TV companies rely on low-cost advantages in these markets There should be more space.
In the first half of the year, TCL's TV shipments were able to achieve more than 30% growth, mainly because it pushed 32 inches in India and Southeast Asia. Low-cost TV has been acquired, while the current Internet TV leader Xiaomi mainly sells low-priced LCD TVs in the Indian market. It is said that Xiaomi has become the first place in the Indian smart TV market share, which shows that there are LCD TVs in emerging markets. Huge demand.
In terms of technologically advanced OLED TVs, LG occupies more than 90% of the market share of OLED TV panels. It first supplies OLED panels for its own TV products, followed by Sony, once again, is the turn of Chinese TV companies, and LG will be in Guangzhou next year.After the 5th generation OLED panel production line is put into production, Chinese TV companies can obtain more OLED panel supply. However, this production line alone cannot meet the huge demand for panel of Chinese TV companies. LCD TV will still be the main product of Chinese TV companies. It will not be possible until a few years later that BOE's 10.5-generation OLED panel production line is put into production.