We often hear about AI artificial intelligence, which refers to a computer program that can react similarly to humans based on perception of the surrounding environment. . In 2016, the sensational AlphaGo defeated Li Shishi and other chess masters, making AI technology once again enter the public's field of vision, setting off a wave of AI boom. But in fact, as early as the birth of the first computer in the world, AI has begun to quietly sprout.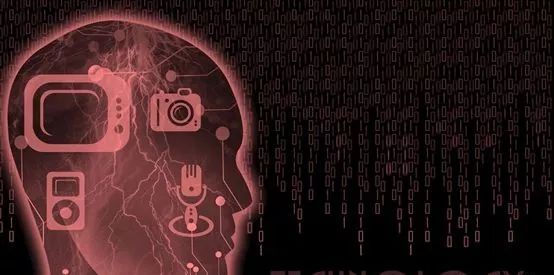 The first AI boom
October 1950,"Father of Computers" Alan Turing publishes the paper "Computational Machinery and Intelligence" (Computing Machinery and Intelligence), exploring the possibility of machines with intelligent thinking Sex, and come up with an interesting test method: If a machine can talk to humans without being aware of the machine identity, call this machine intelligent thinking, this is the famous "Turing test."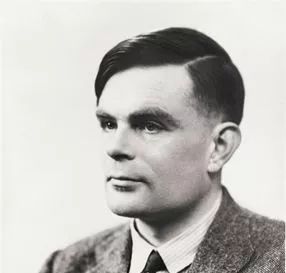 Alan Turing
August 1956, John McCarthy, Marvin 闵ski, Claude Shannon Scientists have conducted an academic conference in Dartmouth with the following topics:Use machines to mimic human learning and other aspects of intelligence, and name the subject "Artificial Intelligence" - artificial intelligence. The Dartmouth Conference is considered to be the starting point of global artificial intelligence research. In the following decade, the development and application of mathematical proof systems, language learning, human-machine dialogue systems and other technologies set off the first wave of AI, but at that time The limitations of computer computing power, programming and algorithm technology have led to the development of artificial intelligence.
Second AI boom
In the 1980s, the expert system was in a certain These areas of expertise have been successful. The expert system refers to the intelligent system that contains a large number of experts in a certain field, and can use these experiences to solve the problem intelligent system. The successful application of the expert system in the basic discipline has been recognized by the enterprise, and the enterprise tries to develop human-machine dialogue. , language translation, robots with human logical reasoning.
But the application field of expert system is too narrow, without the support of big data, the acquisition of knowledge and experience is more difficult, more suitable for scientific research, not enterprise Imagine intelligent voice, language translation and other applications, so by the early 1990s, the development of AI once again fell into a trough.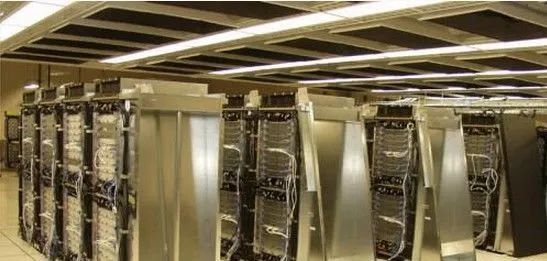 The third AI boom
The failure of the expert system is a testament to Turing's advice in Computational Machinery and Intelligence. Instead of developing a computer that simulates adult thinking, try to make a simpler system that is perhaps the equivalent of a child's intelligence, and then let the system keep learning. When we abandon the mature experience of the so-called experts,From the perspective of data feature modeling, let the machine learn, find the law, and then apply the law to solve the problem, but can get better results.
In 2006, Geoffrey Hinton published a paper "A Fast Learning Method for Deep Trusted Networks", which officially proposed depth learning concept, and give a deep learning method, from 2006 to the present, deep learning has been in a rapid development stage, with major breakthroughs in image, voice, natural language processing, etc., widely used in finance, education, home , autopilot, medical, robotics and other fields. AI is subverting tradition and bringing huge changes to our lives: the launch of smart assistants such as Apple Siri and Microsoft Xiaobing allows us to operate various types of technology products more conveniently; face recognition technology carried by mobile banking can be effective Reduce the risk of financial fraud and protect property security; major search engines use deep learning techniques to sort web pages.Improve search relevance and accuracy...
Outlook
Shan Ke Technology keeps up with the trend of the times, through computer algorithm research and development, combined machine vision, face recognition, vehicle recognition, voice interaction, deep learning, Internet of Things and other latest AI technologies, to achieve in-depth human-computer interaction, and launched outdoor intelligent patrol robots and indoor intelligent service robots. Outdoor patrol robots can independently plan patrol paths, manage vehicles and people through AI recognition technology, and conduct environmental monitoring from multiple dimensions to help build intelligent security systems in the park. Indoor service robots can also realize people on the basis of daily patrols. Machine dialogue, intelligent guided inquiry service and item delivery service,Help companies achieve smart office. Through the combination of patrol robots and service robots, the three-dimensional service system allows high-tech to penetrate into life and realize real life intelligence while redefining intelligent robots.
In the future, Sugi Science and Technology will launch more intelligent terminal products to customize a full range of operational processes and scenario solutions to reduce the labor costs of enterprises. Simplify management processes, improve operational efficiency, and help urban smart development.