Many people now use LED bulbs at home
After all, LED bulbs are also cheaper
and it is the most energy efficient in terms of power consumption
Please disassemble this LED bulb below.
Look at what the internal circuit is like
This is a 2W removed Light bulb.
If it is difficult to open the lampshade directly
use a hair dryer to blow The glue on the side
The sealant is softened by heat
It is easy to open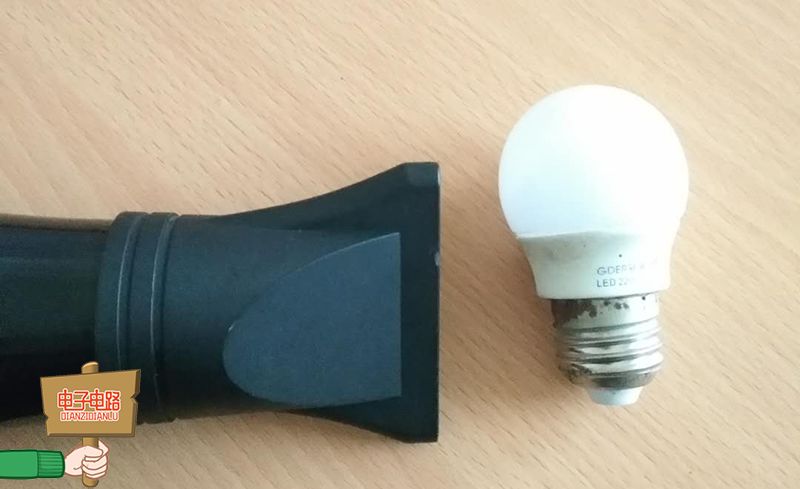 Open to see
There is a LED control circuit and a LED aluminum substrate
The LED aluminum substrate has many LEDs
LEDs are divided into two groups
6 LEDs in each group are connected in series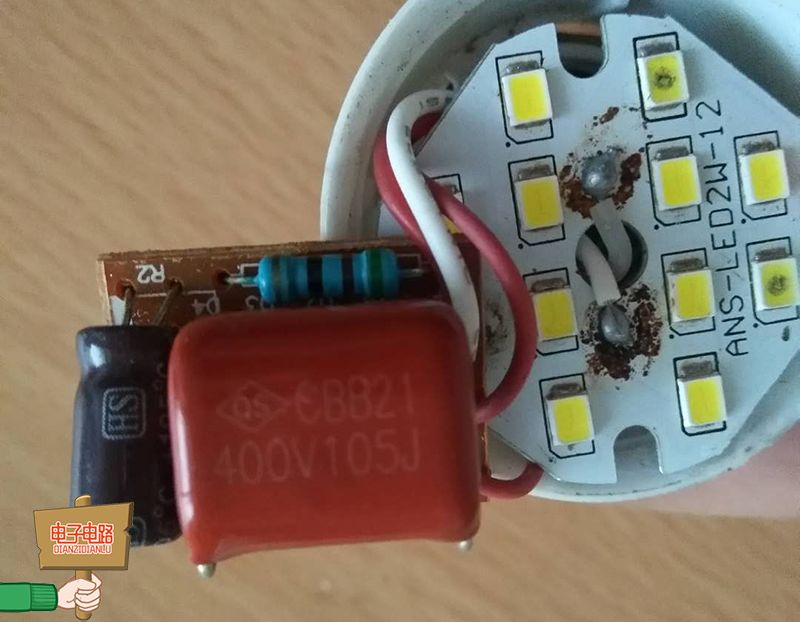 LED lamp control circuit components
Includes resistors, capacitors, diodes
You can see that the board is very simple
There are not many components included
The circuit diagram of the above board is like this
only some of the LEDs are drawn in the picture
capacitor C1 and resistor R1 Resistor-capacitor step-down circuit
Rectified by bridge rectifier circuit after step-down
Rectification Filter with capacitors
Then, the output voltage of the current limiting resistor R3 lights up 2 sets of LED lights
Only need these components to make a LED bulb
Do you feel very simple?
But an LED bulb like this is actually a strobe.
Circuit Simulation Waveform of Voltage
The lower the strobe, the less damage to the eyes
The quality LED bulb uses a constant current chip to drive the LED
This strobe will be lower
China industry standard strobe requirement for qualified products is 3125 Hz
How to quickly distinguish the strobe of LED?
The method is very simple
is the camera directly on the phone
Focus on the illuminated LED lights with a camera
You can separate the strobe levels
The strobe light bulb is not much different under the lens and the naked eye.
Low-flash LED bulb
Strobe light bulbs, frequently fluctuating lines on the phone screen
even flashing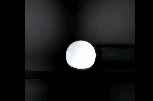 Strobe LED bulbs
Equipped with a constant current chip, which can effectively reduce stroboscopic light
General bulbs with constant current chips will be more expensive
Try to test your car's bulbs are not too big!