Although there are still a lot of "pseudo-artificial intelligence", artificial intelligence is the future trend. In 2019, we need to pay attention to the relevant fields of AI, because the change is slowly coming. Let's take a look at the five ever-changing trends of artificial intelligence, which will become a reality in the near future.
1. learning model improvement without relying on program commands
machine learning is designed to enable computers to learn from the data and make improvements without relying on commands in the program. This learning can ultimately help the computer build models, such as models for predicting weather. Here, we introduce some common applications that use machine learning:
a. financial applications
As financial technology startups challenge existing businesses, the financial industry is rapidly evolving. Many of these existing companies rely on traditional inefficient methods to provide advice and business on standardized financial products. The advancement of artificial intelligence is passing The introduction of automated consulting has changed this area. Machine learning models have also replaced traditional predictive analytics to measure market trends.
Now, machine learning also helps financial companies prevent Financial fraud. Moreover, it can improve the accuracy of credit ratings and improve the risk management of lending institutions.
b. medical applications
Machine learning and big data can take advantage of a large amount of potential medical data, and new applications built on machine learning models can help identify diseases and provide the right diagnosis of disease. Machine learning can also help humans Gene sequencing, clinical trials, drug discovery and development, and prediction of epidemics.
AI-based systems also help hospitals improve their operational workflows and data management. It is worth noting that health care professionals also make mistakes when reading dose instructions or diagnostic data. Intelligent AI systems with image recognition and optical character recognition can double check these data and ensure that such errors are reduced.
c. industrial application
Machine learning algorithms support many applications covering the entire manufacturing lifecycle, including product design, production planning, production optimization, distribution, field service, and recycling. Several industries are now implementing solutions based on artificial intelligence and the Internet of Things, and achieving higher synergies on top of their isolated and decentralized SCADA (monitoring and data acquisition) solutions.
In addition, the use of robots and automated machines is no stranger to manufacturing. Advanced systems based on the Internet of Things are now driving preventive maintenance and repair of plant equipment and machinery, using AI-based technology to optimize supply chain operations. Continuous development.
d. AIOps platform
Most of us have witnessed IT operations The process setup, where IT practitioners are often overburdened, handling thousands of events per day. These analytics systems are unable to take advantage of the true potential of IT operational data, which is why they are turning to smart systems with higher operational capabilities.
The advanced AI algorithm in AIOps automates the process of analyzing and correlating event data. In addition, AIOps can use real-time deduplication, blacklisting, and associated event feed algorithms to reduce this. The frequency of class events.
2. Simplify human-computer interaction with natural language processing
natural language processing ( NLP) is a rapidly evolving branch of artificial intelligence that focuses on analyzing and understanding human languages. NLP-based applications interact with humans by understanding speech, context, dialect and pronunciation, and more subtle differences. Let's see Look at the trends in NLP and AI-based technologies:
a.Customer service chat bots
NLP can support a wide range of real-world customer service applications, where people are required to handle regular customer queries, typically under highly stressed working conditions. NLP-based chat bots can provide greater efficiency by providing Reduce wait times and standardize documents to better address customer queries to improve customer service.
b.Virtual Assistant
Amazon Echo, Alexa, Cortana, Google Assistant, and Siri It is some of the most famous examples of NLP entering the consumer sector. By understanding human voice requests, AI technology is changing the way we interact with machines. Virtual assistants are likely to break our traditional advertising business model and prompt us to make purchasing decisions.
c.Recruitment Portal
NLP-based recruitment portals are becoming more and more The more common. These sites help companies deal with large-scale recruitment, and HR managers need to distribute thousands of resumes in these recruits. NLP can quickly find candidates by scanning a large number of job applications and matching them to recruitment criteria. Unlike past portals, these portals do not need to rely on keywords.
3. enhance customer experience through sentiment analysis
Apps that use sentiment analysis can help companies better understand customer needs, such applications can Analyze many social media channels to improve the social listening of the brand.
As sentiment analysis continues to evolve, future virtual personal assistants and sentiment-sensitive wearables may understand our emotional state and preferences. These systems will help the marketing department provide contextual and personalized experiences for its customers. According to Tractica, by 2025, global revenue from similar software tools will reach $3.8 billion.
Emotional analysis also plays an important role in health care and mental health. In addition to other indicators of physical health, emotional sensing wearables can also monitor mental health. Mental health service providers can also use psychotherapy chat bots like Karim and Woebot to help people manage their mental health.
In addition, even car companies are now evaluating the scope of sentiment analysis. By deploying an advanced sentiment detection system on the vehicle, the onboard computer will be able to measure the driver's mood and level of attention to help drive.
4. The development of smart cities
At present, most cities are unable to meet the needs of their explosive population. Smart cities can use artificial intelligence, big data. And the Internet of Things to solve most urban population challenges. By mixing these technologies, cities can better analyze camera data from the entire city, and images and real-time video analysis can help identify accidents and traffic congestion.
In addition to general monitoring, facial recognition and sentiment awareness may be helpful for retail stores operating in the city. Artificial intelligence-based marketing systems can enhance the current use of customer smartphones. Geographic location and beacon-based in-store marketing methods.
Artificial intelligence also plays an important role in architectural design and construction activities. AI-based systems can not only manage Building assets can also improve the selection of vertical frame systems, aid in performance diagnostics, and help plan the construction phase through GIS data analysis.
In the future, artificial intelligence will help design custom building materials for nanotechnology. This means that in addition to steel and concrete, engineers will also have a large amount of new building materials to build environmentally sustainable buildings.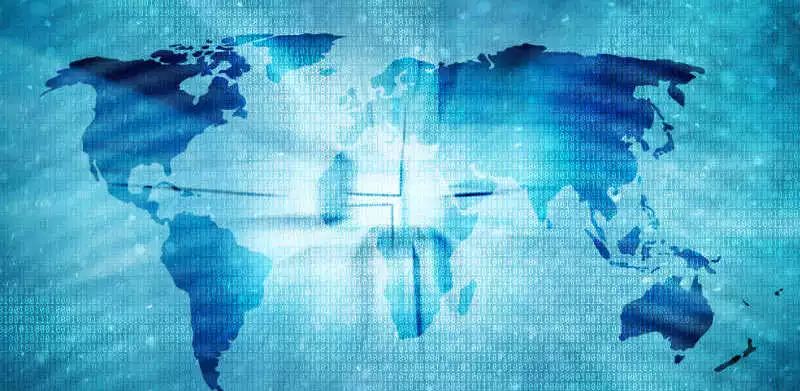 5. unification of AI tools and development platforms
The artificial intelligence tools and platforms market has many competitors, they are decentralized ecosystems Different functions are available in the middle. Most artificial intelligence development platforms are still in their infancy, and while many business use cases have matured over the years, the full adoption of AI is still uncommon in all industries.
This is where traditional cloud and distributed computing service providers play an important role in AI startups. Cloud service providers have an off-the-shelf infrastructure, scale and critical resources to develop big data and artificial intelligence platforms for businesses of all sizes.