This afternoon, Nokia Mobile announced the National Bank version of the Nokia 9PureView phone.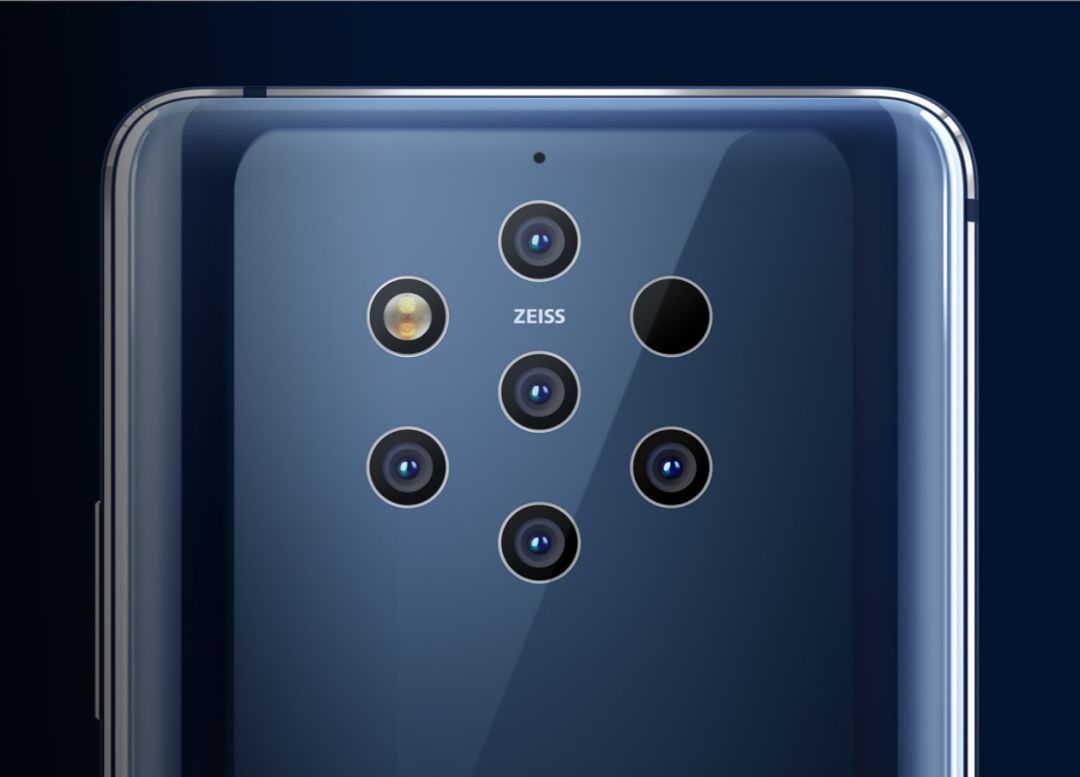 Nokia 9PureView rear ZEISS five camera, the lens is not raised, the number of pixels is 12 million (f / 1.8 aperture), composed of two color lenses, three black and white lenses; lens by dedicated ASIC Chip control provides secondary focus and ultra-high dynamic range.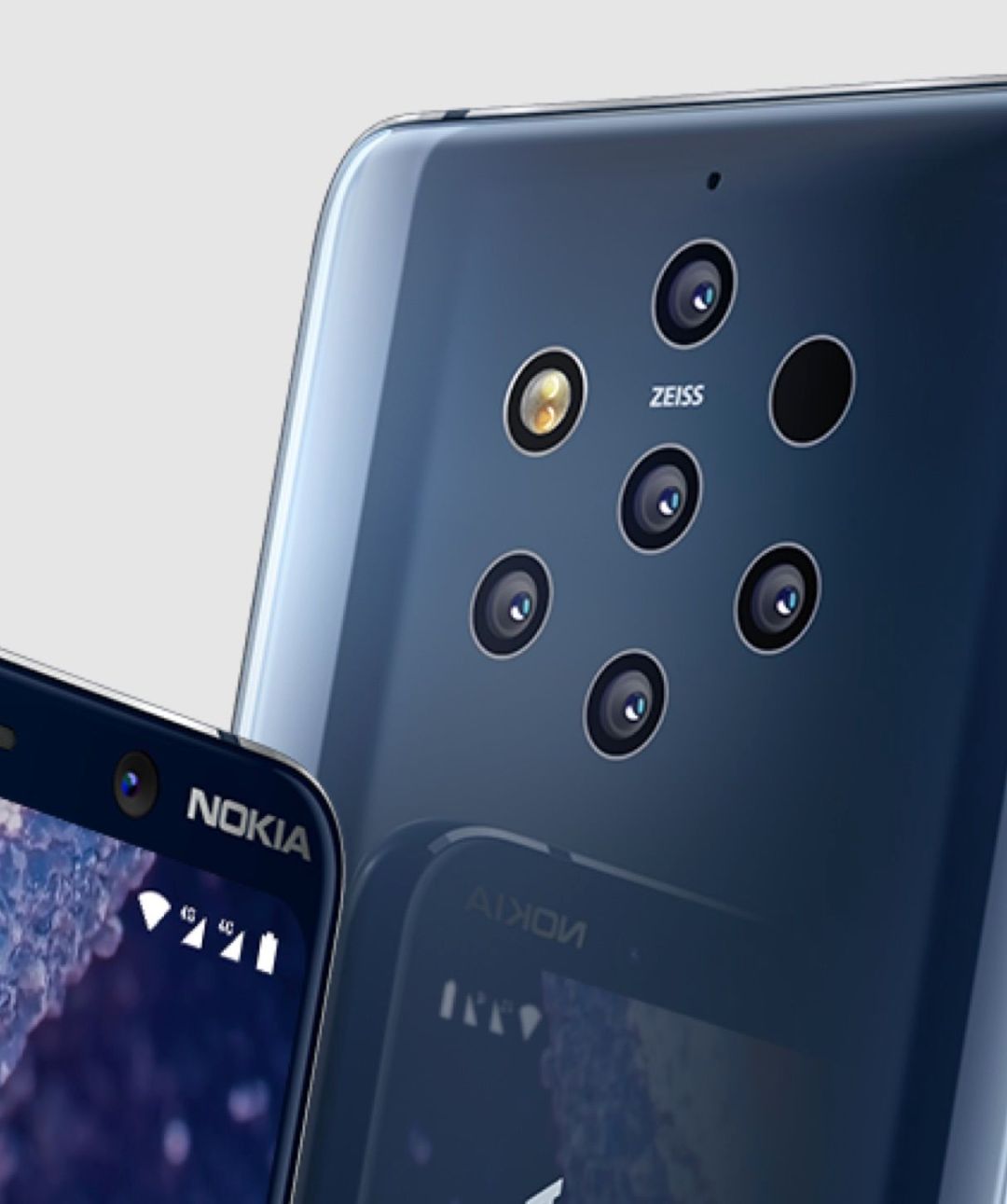 The official said that the five cameras on the back of the machine are equipped with auto-focus motors, which can work together to achieve five-shot simultaneous shooting, reaching 6000 Ten thousand original pixels; after that, the machine combines ISP, DSP, CPU and GPU to achieve an ultra-clear 12 megapixel image through the AI performance of the Opteron processor. The five cameras on the back of the Nokia 9PureView can be up to Record over 1200 layers of photo depth information with a dynamic range of up to 12.4.
Each lens will automatically recognize and adapt to various scenes, so the synergy effect is far more than a single camera working independently .And Nokia 9PureView adds custom algorithms and artificial intelligence to make every photo clear and detailed.
In addition, Nokia 9PureView also adds depth of field mode, he can identify more than a thousand layers of depth of field, and build a detailed depth of field information, let you use the secondary focus to find the desired details in the photo.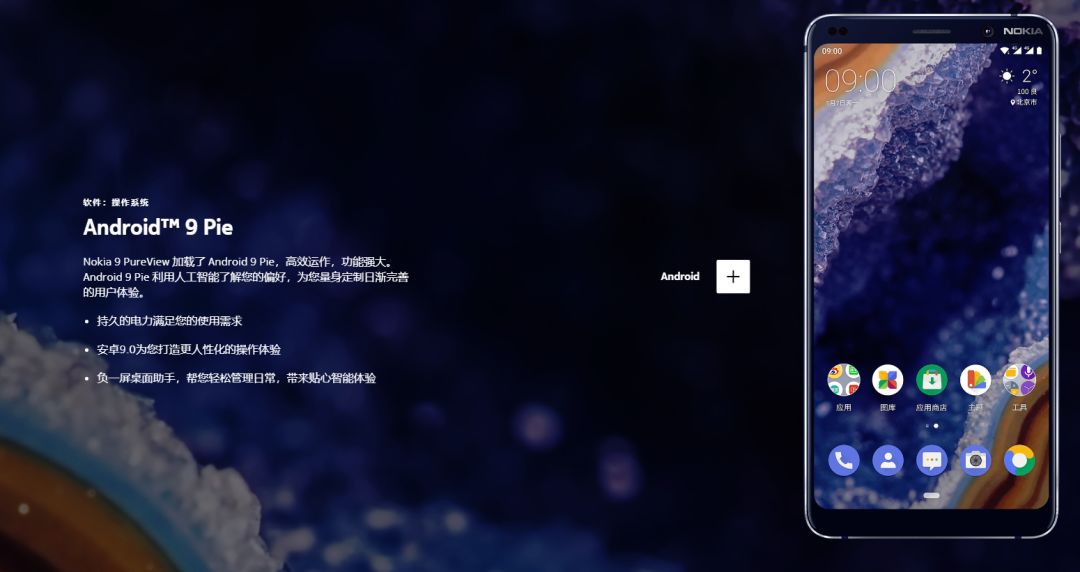 Other aspects, Nokia 9PureView equipped with Qualcomm Snapdragon 845 processor, comes standard with 6GBRAM, 128GBROM. The machine uses no bangs 5.99-inch 2K screen, supports HDR10, integrated Qi wireless charging and screen fingerprint technology, etc.
The last price is the price of the machine is 5499 yuan, open pre-sale on April 19, will you buy Nokia 9 PureView for photos?