After more than 30 years of development, Uniqlo has become the world's leading apparel retailer and has seen strong growth in markets such as Greater China, Southeast Asia, Oceania and Europe. The predecessor of Uniqlo is a suit shop in Yamaguchi Prefecture, Japan. In 1984, founder Yanai was introducing and improving the SPA (own brand professional retailer) model, through the vertically integrated business model of planning, manufacturing and retailing, reducing intermediate links and effectively controlling the cost of the store, allowing Uniqlo Stand out from the many clothing brands.
Uniqlo is aimed at consumers of all ages, providing a combination of functionality, comfort and design in the brand philosophy of "LifeWear Applicable Life". The clothing products have triggered a wave of hot sales. Since 2004, Uniqlo's revenue has basically maintained a double-digit annual growth rate. The secret of Uniqlo's success is to adhere to the concept of customer first and to continuously meet the needs of consumers. recent years,As the environment changes toward more technology-driven, digital has been integrated into every aspect of people's lives. In order to cater to the needs of consumers in the digital age, Uniqlo promoted the digital transformation, starting from the aspects of strategy, marketing, organizational structure, talent management, etc., effectively allocating various resources and integrating online and offline, thus improving the consumer experience and achieving remarkable results. effect.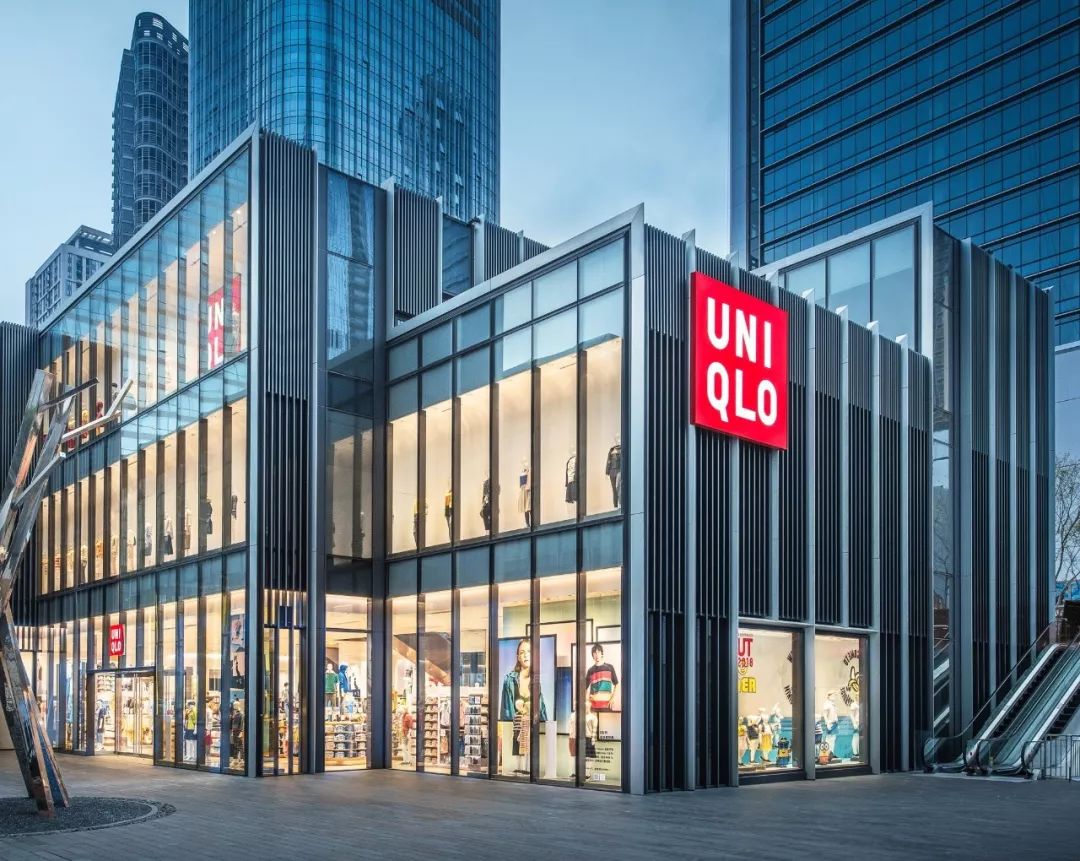 Digital strategy on demand
In 2017, Liu Jing, Chairman of Fast Retailing Group (Uniqlo Parent Company), presented at the shareholders meeting "The Mingming Plan, which announced that Uniqlo has transformed into a "digital consumer retail company", is working with technology companies to import digital products from design, production, manufacturing, sales to full-time work.
To this end, Fast Retailing Group has announced a partnership with consulting firm Accenture, technology giant Google, and logistics company Daifuku Co in the form of big data, artificial intelligence and technology. , predict customer purchase behavior, improve the speed of customer demand into products and services, and achieve warehouse automation. The company opened a 1,500-square-meter open office space in the Tokyo headquarters building, breaking the barriers between departments, allowing designers, planning, sales and other departments to communicate closely, stimulating employee creativity and speed decision-making.
Behind this plan, Yanai is trying to solve the three pain points of Uniqlo. First, change the existing industry model. The past industry model of Uniqlo is relatively simple, with the main production and sales.It is the process of pushing goods to consumers. After the transformation, Uniqlo digitizes through the supply chain process, and based on the acquisition of consumer data and external market information, it can better predict the trend of commodities and specific market demand, and integrate more consumer feedback into product design and function enhancement. Increase the probability of "explosion" and bring consumers into the Uniqko store. In short, Uniqlo's move is aimed at subverting the previous manufacturing "selling" model of sales and shifting to a consumer demand "pull" mode.
Second, optimize inventory and speed up the supply chain. Doing retail is to make inventory. As we all know, inventory is the biggest problem in the retail industry including clothing. Take the UNIQLO HEATTECH warm underwear series as an example. Under the past system, warm underwear must be stored in the warehouse every May, adding a lot of extra costs. After the digital transformation, Uniqlo accelerates the delivery of goods through logistics automation, reduces the inventory time of goods, and improves the relative benefits.Maximize cost savings.
In the traditional retail industry, the supply chain process of clothing usually takes three to six months, and it goes through various stages such as pattern making, production, and transportation. Through the digitization of the supply chain, Uniqlo can get real-time feedback on the sales of store products. Take the U-series wide-leg jeans in early 2019 as an example. After the first wave of goods is sold out of stock, the store immediately collects data to increase orders, so that replenishment is more timely, thus extending the "explosion" and promoting sales. Upgrade. Digital technology and big data have helped improve supply chain efficiency, enabling Uniqlo to plan while selling.
Third, online and offline integration. In order to build a digitally driven consumer retail company, Uniqlo has integrated offline stores and online sales. In 2018, Uniqlo announced a partnership with the logistics company Daifuku Co to invest 100 billion yen to establish a new distribution system and gradually automate the warehousing and distribution system.Take the Ariake warehouse in Tokyo as an example. After full automation, the number of warehouse personnel will be reduced by 90% and 24 hours of operation. The new distribution system is better able to support the growth of online sales and provide online consumers with the convenience of delivery on the same day or the next day, or the opportunity to purchase or return online purchases at a recent store or local convenience store. By digital means, Uniqlo has shortened the distance between the Front side (store customers) and the End side (back office customer service), which helped Uniqlo to establish closer ties with consumers.
In fiscal year 2018, Uniqlo's sales in Japan were 864.7 billion yen, of which online channel sales accounted for 7.3% of total sales, Greater China As the main driving force of Uniqlo's overseas market, online sales account for 15% of total sales. Uniqlo hopes to increase the proportion of online sales to 30% by launching services that enable consumers to purchase goods anytime, anywhere.
The core is to strengthen corporate DNA
The world has entered the digital age, and any company needs to keep up with this change. As a clothing Manufacturing retailers, Uniqlo hopes to shape a new and dynamic industry in the digital age, free from the shackles of traditional barriers between the business world.
But no matter what the times Change, the mission and purpose of the company is to meet the needs of customers.The core of Uniqlo's digital transformation is to build a customer-centric experience and strengthen the corporate DNA of LifeWear."In the < Under the concept of "LifeWear Applicable Life", Uniqlo's mission is to create comfortable and high-quality everyday clothes and enrich people's lives. This brand DNA allows Uniqlo to be distinguished from other clothing brands. What UNIQLO pursues is every An affordable price for individuals,Provide consumers with high-quality, stylish everyday products to make life better.
Under the brand positioning of the fit for life, Uniqlo sells necessities and lifestyle options. This means that clothes that are cold, hot, and work for the elderly and children can be found in Uniqlo. From this perspective, UNIQLO's customer demand is huge, and with the consumer's life, it is the continuation of Uniqlo. In this process, the use of digital means becomes very important, because digitization can help Uniqlo to more accurately and quickly understand the individualized and scened needs of various groups of people, and will "LifeWear Service Life" brand DNA Really landed in the details of the product and service experience.
With a digital approach, Uniqlo can optimize the supply chain system, use digital technology to capture the real needs of customers, and communicate directly with individual customers, and this information with Uniqlo The combination of store and store manager collections can help Uniqlo better understand and serve consumers.The ability to digitize can help Uniqlo accelerate its business cycle and shorten the production cycle, giving Uniqlo the ability to provide consumers with the exact products they need.
Three steps to build a digital mechanism
Greater China as Uniqlo's largest overseas market is an area where early and deeper digital transformation is practiced. The digital transformation of Uniqlo has more localization attempts here. As early as 2009, Uniqlo entered the e-commerce platform such as Tmall. In 2014, the management of Greater China noted the rapid development of China's mobile Internet. Whether it is in the media, digital content innovation, brand and consumer communication platform, it is trending and transformative because of the mobile Internet. change.
Using the mobile Internet, brands can use more content to communicate faster and more directly. Uniqlo with retail attributes,It is necessary to maintain a fast speed of product rotation through more intensive and in-depth communication with consumers. Therefore, Uniqlo made a bold attempt in China and decided to establish a digital platform for consumption, content and experience on the Internet. The digital platform can break the limitations of traditional retail in terms of time and space, "no dead ends"; service consumers.
Build a self-media platform and build a digital team. In order to get rid of the traditional advertising agency model, the way of consumer communication by project or quarter, Uniqlo invested a lot of team resources to build a self-media platform. In 2014, Uniqlo began to set up a digital marketing team. Currently, the team has 10 people and is a young team aged 25-30. Uniqlo believes that it is necessary to first understand what customers want and to figure out their products, brands and tonality. Therefore, about 80% of Uniqlo's content and ideas on Weibo and WeChat are created by digital marketing teams. Responsible for platform integration. In addition,The digital marketing team is also responsible for brand value creation, platform operations, and the development of digital experiences and technologies.
How to communicate with consumers through the media platform? Uniqlo believes that the definition of the media platform should be clear. First, we must create content based on internal cognition, and then ensure the subsequent content operation, gradually form a two-way, direct communication with fans and consumers, and finally introduce communication to online and offline, so that consumers can experience and purchase. desire.
Uniqlo has conducted self-media operations on platforms such as WeChat, Weibo, and Nice. Take the WeChat public account as an example. The content of Uniqlo is mainly based on practical service information. It is mainly divided into three categories: sharing product knowledge or ideas that readers don't know, inviting readers to try new designs, and other things that readers can enjoy and feel happy. Relaxed content. We do not deliberately use WeChat to promote products, reduce the pressure on consumers to persuade them to buy, use brand stories, design concepts, interactive games and other forms to communicate with consumers, so that WeChat public fans can achieve explosive growth.
Uniqlo's operation on Weibo and nice platform is no longer satisfied with one-way communication, but more interactive experience with users, including UGC (User -generated Content, user-generated content), PGC (Professional-generated Content) experience, and get very specific feedback from consumers on the product, reasons for satisfaction or dissatisfaction with clothes style, size, store service, etc. And then get further consumer big data.
After nearly five years of operation, Uniqlo has more than 100 million fans on the digital platform, with an average of nearly 100 million readers per month. And the cumulative page views in the week can break through 100 million. If you convert natural traffic into advertising, you need to invest a lot of money. It can be said that the successful operation of the digital platform has also helped Uniqlo to save a lot of money in marketing.
Access to digital payments. In order to further improve the digital experience of consumers in stores, in October 2015, after one year of WeChat payment launch, Uniqlo announced cooperation with WeChat payment, over 300 in the country. In the process of promoting the digitalization of store payment, Alipay is also a strategic partner of Uniqlo. It not only simplifies the payment process of consumers, but also improves the collection and service efficiency of stores. It is worth mentioning that through the figures Payment, Uniqlo can introduce store consumers to the brand's own digital platform, brand APP and brand public number, obtain consumer information, achieve accurate positioning, retain offline consumers, maintain communication with consumers, and In the past few years, Uniqlo has continuously optimized its platform operations, and has participated in many large-scale marketing activities on the payment side, combining many properties, different businesses and IP to form cross-border cooperation.
Get online and offline. Digital means to give Uniqlo consumers a better retail service experience.The palm flagship store launched in 2018 (official website, official APP, WeChat applet, offline scanning code four entrances) will help Uniqlo achieve online and offline access to product information, inventory, service and purchase. Before the launch of the Palm's flagship store, consumers who want to purchase a certain clothing released on the Uniqlo public number must go through at least four steps: save the picture, check the nearby Uniqlo store, compare the pictures to find clothes, and pay. If there is no suitable size in the store, it is also required to help the staff to transfer goods to other stores. In 2018, the launch of the handheld flagship store, consumers through the "one-click free-hearted purchase" function through WeChat, Weibo, stores and other online and offline channels directly into the online store to buy, choose home delivery or store to pick up, greatly Shortened the intermediate link.
After online and offline, the value of the store is mainly reflected in the pain point of online shopping. Long waiting time, poor flexibility, and difficult return is a common problem in online purchase. Take the O2O function of the handheld flagship store as an example. The goods purchased by consumers can be delivered directly one hour after the order is placed. And the pick-up service from different places,It is convenient for consumers during their return home or business trips. The personalized value-added service of the store allows the consumer to pick up the goods when the store is not suitable. On the spot, the size and color of the product can be changed, and the length of the pants can be modified free of charge.
On the Internet, Uniqlo continues to optimize content, "freely take care of the clothing to provide consumers with different occasions of clothing recommendations, to solve the troubles of consumers do not understand the mix . Use the "send as you like" function, you can choose to send clothes to your friends around, let the palm flagship store have social + e-commerce attributes.
Transformation is initial
Efficient work . Yu Jingzheng said: "Let all our employees have access to information is one of the foundations of a clear plan. " Before adding digital tools,Communicating information to employees is a time-consuming and laborious task. Print the relevant emails in the store or learn a PPT with dozens of pages. Now, UNIQLO launches the communication and learning videos for employees within the enterprise digital platform, and then clears things in a minute, and employees can also take out mobile phone learning at any time. In the feedback of the problem, it can also be done very quickly. In the store manager group, you can receive a reply within a few minutes after the question, and it is a direct solution.
Digital work styles flatten information, communicate and feedback quickly, a work week report, no longer need to reach the front of the staff layer by layer, at work There is no supervisor or non-supervisor in the group, all employees can see it in time, and then everyone can discuss the division of labor. That's why Uniqlo can make 20,000 employees and 700 stores move quickly in Greater China. The retail companies that can do this in China are rare.
Better promote corporate culture. Uniqlo has always emphasized a customer-oriented corporate culture.Employees have a strong sense of service. After the use of digital tools, UNIQLO employees slowly found that this efficient way to improve their time management, customer satisfaction can be further improved. So the attitude of employees began to change, gradually embracing the new way of working that uses digital tools to create value.
Enterprises use digital tools to better reflect the importance of "real time". Not only the employee's questions can receive timely responses, but also the customer's feedback on the site, such as product break code, difficult to understand posters, invalid scan code, etc., the headquarters can understand in time. In the short term, digitalization has increased the frequency of feedback from employees and customers, better satisfying their desire to be "heard". In the long run, companies will be more aware of what works, where problems may arise, to better provide solutions, and to identify which projects are truly effective for customers and stores, and ultimately optimize various business plans and executions. Program. The widely collected data can help companies better understand themselves and find problems and solve problems faster.
Brand value enhancement. From the development of Uniqlo in recent years, the whole of Europe, Southeast Asia and Greater China have grown very well. While actively expanding the stores, the operating efficiency has improved significantly. In Japan, overall income and earnings have also improved in 2018. Uniqlo Greater China has maintained revenue growth for four consecutive years, with double-digit growth in both revenue and net profit in 2018.
Although it is difficult to give accurate data for digital transformation to Uniqlo, it is obvious that Uniqlo makes the overall operation and brand better by digitization. In the momentum. With digitalization, Uniqlo reduces the cost and risk of marketing, improves operational efficiency, captures consumer needs more deeply, optimizes products and provides value-added services, effectively enhances customer loyalty, and ultimately gains brand value.
For the future, Uniqlo hopes to integrate online and offline,Let consumers in countries and regions that have not yet opened stores know more about Uniqlo's brands and products. And through customer feedback, store data, e-commerce data and other big data, to provide better consumer insight, and further strengthen the product design capabilities and store innovation capabilities, while integrating into the issues of public concern such as sustainable development, continue to improve the value of goods. .