On the 22nd, Hu Changsheng, member of the Standing Committee of the Fujian Provincial Party Committee and Secretary of the Xiamen Municipal Party Committee, Xiamen Mayor Zhuang Jiahan met with the CEO of the American Fengchuang Co., Ltd., Xiamen Meirifeng Chuangguang Peter Kirlin, Chairman of the Cover Co., Ltd. and his party.
Xiamen Meiri Fengchuang Photomask Project is a key project of Fujian Province, mainly engaged in the R&D and production of masks for integrated circuits, with a total investment of 1.067 billion yuan. The first phase of the project was completed and put into operation today with high efficiency and smooth completion. After the project is completed, it will become the largest integrated circuit commercial mask production base in mainland China.
Hu Changsheng expressed his congratulations on the completion and commissioning of the first phase of the project on behalf of the municipal party committee and municipal government, and briefly introduced the development status and future planning of Xiamen's semiconductor and integrated circuit industry. He said that the Xiamen Municipal Party Committee and the Municipal Government attach great importance to the development of the semiconductor and integrated circuit industries, and the establishment of Meirifeng in Xiamen is a strategic choice.Xiamen is the key city for China's integrated circuit industry productivity planning. Xiamen Torch High-tech Zone is "the top ten integrated circuit industry parks in the country", and a large number of major projects such as Lianxin and Meirifeng reticle have settled in Xiamen and completed production. Further improved the entire industrial chain of Xiamen IC.
The integrated circuit has become a fast-growing industry. We are very pleased to create the world's top mask research and development center in Xiamen. I believe this must be a win-win cooperation. We will continue to support the development of the project and do our best to provide various services. It is hoped that enterprises will continue to increase investment, expand production scale, strengthen and expand the photomask business, and jointly promote the development of Xiamen IC industry.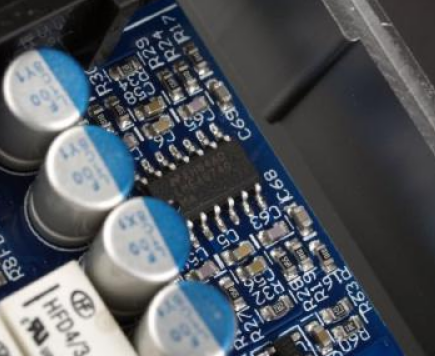 Peter Kirlin thanked the Xiamen Municipal Party Committee and Municipal Government for their strong support, and all relevant departments worked efficiently to make the first phase of the project move quickly. He said that the camp in Xiamen The business environment is commendable, the integrated circuit has great potential and broad market in China, and the US Fengchuang and its partners are full of confidence in the Xiamen project. The company will bring the most advanced technology to Xiamen and plan to invest 100 million US dollars. Xiamen has built the world's top mask research and development center, helping Xiamen to attract more integrated circuit design companies to join, enhance the integration effect of the integrated circuit industry, and achieve mutual benefit and win-win development.