When you buy a smartphone today, life is a key consideration. The reference life performance given by the manufacturer is often due to factors such as testing and external conditions. Recently the British consumer organization, Which? After measuring the endurance performance of each brand of smart phones, it was found that Apple and HTC's mobile phones had the phenomenon of "exaggerating battery life".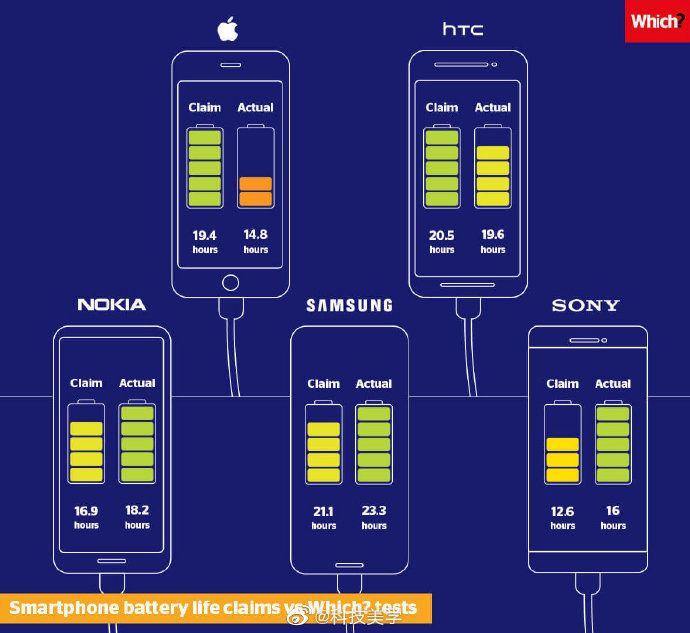 In the case of Apple, the media said that after measuring 9 iPhones, the battery life is lower than the nominal value, ranging from 18 to 51%. among them,iPhoneXR's talk time is only 16 hours and 52 minutes, far less than the official 25 hours.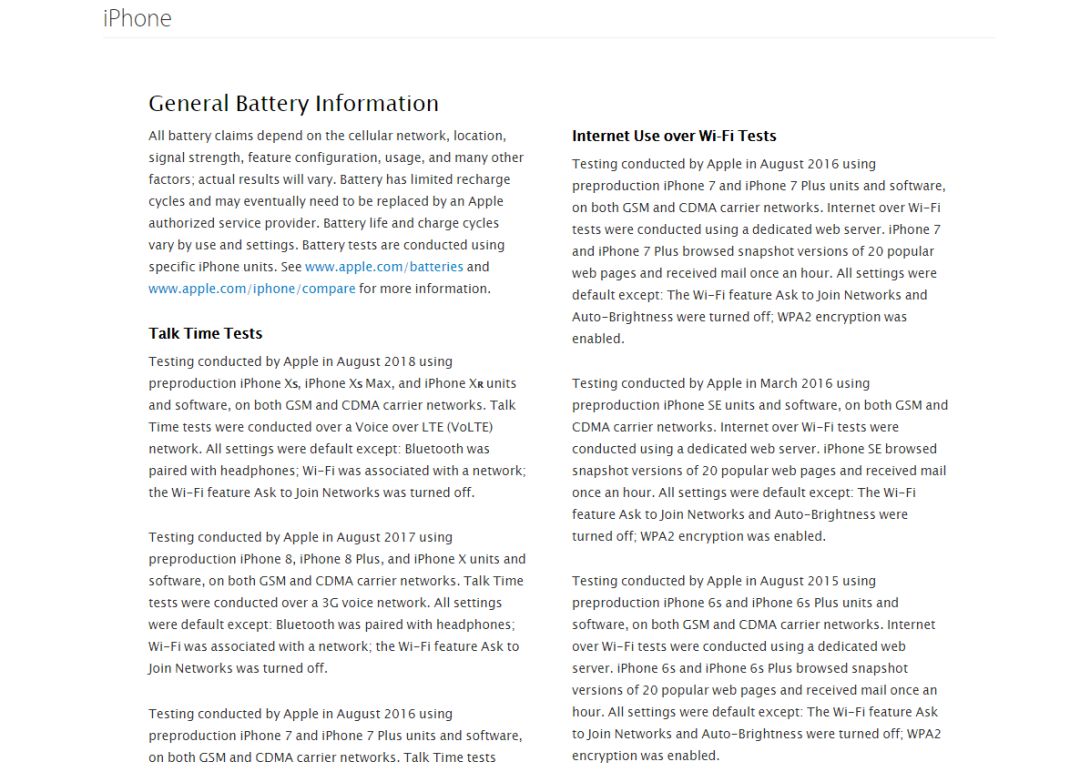 After Apple responded to the report, Apple questioned Which? Without sharing specific test methods, they are confident in their lab data. Which? Explain that the company first fully charged the new iPhone purchased independently and then tested the continuous talk time.
I am using the iPhone now Your friends may wish to chat, are you satisfied with your iPhone's battery life?
Smartphones are now an indispensable part of everyone's life. It's no wonder that everyone is so valued for the endurance issue. Apple CEO Cook said in an interview with foreign media that he might not believe it. He found that even he would pick up his mobile phone "about 200 times a day." He said, "I I thought I took the phone less than half of this number.
see also For a moment, Xiaobian's average daily usage time is about 95 times, and the usage time is about four and a half hours a day. I don't know if it's a serious smartphone user in your eyes?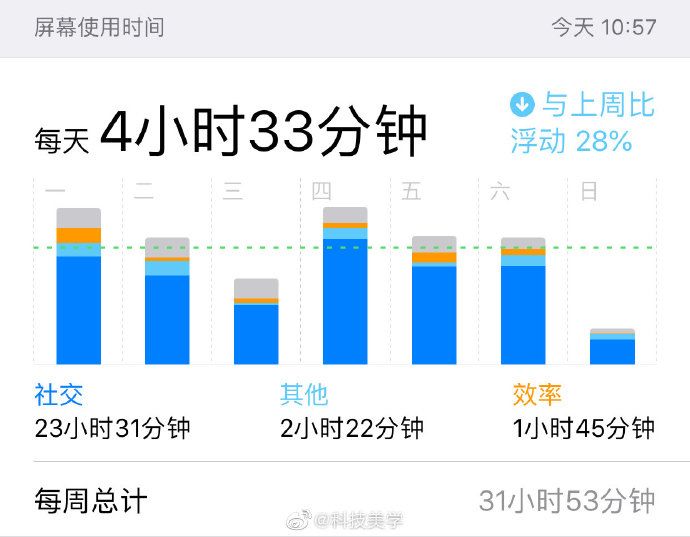 < p style="text-indent: 2em;"> Cook also said that Apple does not want consumers to overuse the iPhone. Instead,Apple hopes that the use of the iPhone will "enrich" people's lives and enable people to do things before. Cook said, "Convince you to buy an iPhone will make us make money, but frankly, I don't want you to overuse this product.
And while Recently, the performance of the iPhone is not good, but Warren Buffett is still fully optimistic about Apple. At the 54th annual general meeting of Berkshire Hathaway, Buffett answered questions from reporters that Apple is a Berkshire position The technology company with the largest market capitalization is now right to see this investment.
'Buffett also said that he hopes Apple's stock price will fall so that he can buy more Apple stocks. They have already authorized $75 billion in funds and can buy more Apple stocks in the past three years.< p align="center">

According to a document disclosed in February this year, Berkshire Hathaway cut its investment in Apple for the first time in the fourth quarter of 2018 After the 1.14% stake, Berkshire's holding of Apple's shares fell from 252.5 million shares to 249.6 million shares, at a time when the market value was $39.37 billion, but Apple remains Berkshire's largest stock investment target. The combined proportion reached 21.51% and the cost price was approximately $157.74 per share.