In addition to the thirst for talent, the [u>autopilot industry is facing little financial pressure. In other words, this is an expensive entrepreneurial competition.
In February 2019, Tucson just announced the $95 million D round led by Sina Capital Financing, but when interviewed by China Entrepreneur in March, Chen Mo looked a little anxious.
One of the reasons is that Tucson got the intelligent network car in Shanghai Road test license, but in the domestic test area, it does not match the actual business scenario. It is still unknown when you can get longer distance test permissions.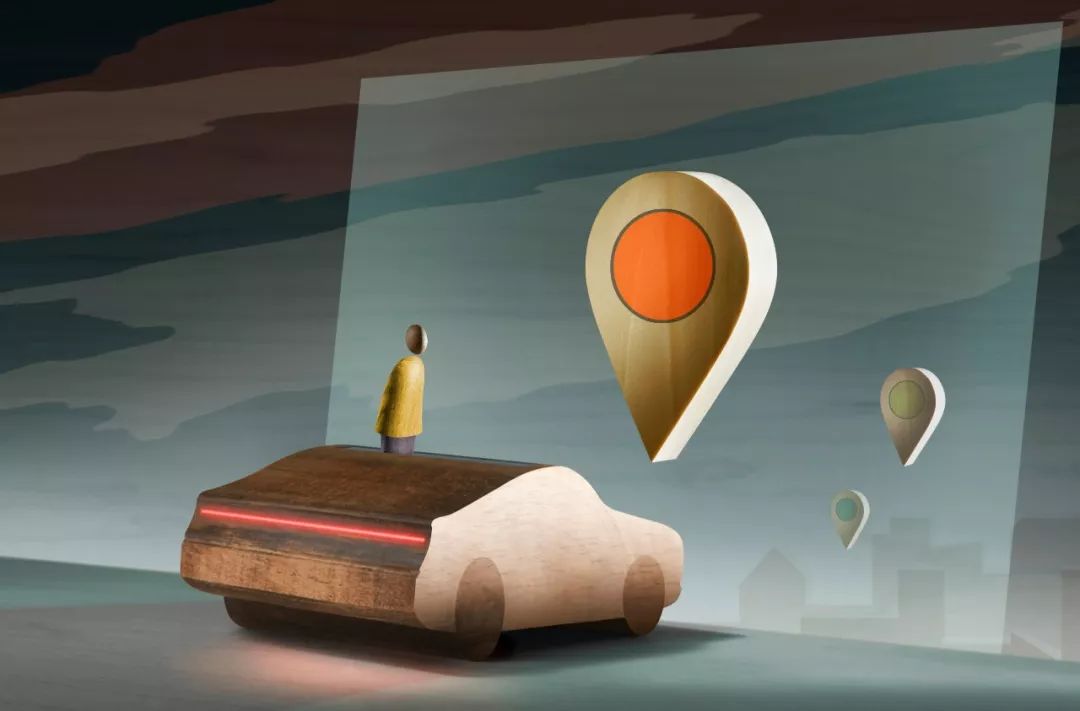 This has an impact on Tucson's business layout. Chen Mo said that Tucson currently focuses on the US business. In his view, if the domestic unmanned company does not have a business in the United States, financing will also have problems. "If there is no business in the United States, the last round was to run a demo in a small area. Is this round running a demo in a small area? Investors don't recognize it."
Capital attitudes towards autonomous driving are undergoing subtle changes.
There is a continuation of the punter. A-share listed company Kunlun Wanwei announced in April that it intends to obtain Pony after a post-investment valuation of 1.667 billion US dollars. AI 3% stake.
There are also investors who are more rational. "When new things come out, the expectations will be exaggerated, but the long-term effects are underestimated. The first wave of self-driving is that this is too difficult to achieve in ten years. This is bound to be short-term. Companies that pursue quick success and high valuations have a relatively large impact. But for companies that are doing their best to make technology and products, the long-term is still very promising," said Huang Mingming, founding partner of Mingshi Capital.
There are also investment institutions that have made it clear that they are not going to drive.
In the domestic autopilot company, Momenta first entered the unicorn camp.It defines itself as the tier 2 of the automotive industry. Cao Xudong, founder and CEO of Momenta, believes that autopilot currently faces two major challenges. The first challenge is money, and the second challenge is technology, which is the huge difference between driving environment and driving behavior in different regions, different weathers, different regions.
Test threshold
For Momenta, productization The first step in the commercialization phase is to land in Suzhou.
Automatic driving needs for road testing, just like fish need water.
In 2018, Momenta decided to land its headquarters in Suzhou Xiangcheng High-speed Rail New District. In the view of Cao Xudong, Suzhou has a very good automobile industry foundation. On the one hand, it is closer to the domestic first-line OEMs and Tier 1 suppliers; on the other hand,The local government is also interested in creating an autonomous industrial chain. In the Zhaorun collar of the Momenta Suzhou office, there is also the driverless freight Plus.ai and the new car singularity car.
Momenta sees Suzhou as the center of product and commercialization, and Beijing as the center of basic research and development. In October 2018, Momenta's driverless test car was on the road in Suzhou. Cao Xudong found that "(this place) not only has a rich road test scene, but the road test efficiency (also becomes more efficient)."
After landing in Suzhou, Momenta is very It is the first unicorn in China's automatic driving field. In October 2018, Momenta announced the completion of a new round of strategic financing, with a total of more than 200 million US dollars, with a valuation of more than 1 billion US dollars. In March 2019, Momenta released a self-driving solution for structural roads, MPIlot.It is also the first such program in China to realize autonomous up and down ramps and intelligent lane change by using mass production sensors.
Momenta founder and CEO Cao Xudong. Source: Respondents for the map
Another unmanned car technology company Wenyuan Zhixing will land its headquarters in Huangpu District, Guangzhou at the end of 2017. Focus on Guangzhou and Anqing. "The Beijing office will expand further, mainly for the talents in Beijing." Zhong Hua, vice president of Wenyuan Zhixing Engineering, said.
In 2018, Tucson also moved its headquarters from Beijing to Shanghai Lingang because of the scene.
Tucson is positioned as an L4-class freight autopilot, while Shanghai's Yangshan Port is the world's largest container terminal. Containers unloaded from Yangshan Port can only pass through the Donghai Bridge repaired at sea and then pass through a section of the city road.Arrived at the Luchaogang freight train station and distributed them to other parts of the country by sea-rail combined transport. Tucson hopes to take the road test authority on the line with the highest container shipping density in the world, and prepare for the future connection service.
After some twists and turns, on April 25th, Tucson was selected into the first batch of artificial intelligence pilot application scenarios in Shanghai, and was able to be located in the main city and logistics park of Lingang. The Donghai Bridge and other places carried out the "AI+ Transportation" unmanned card collection and distribution demonstration operation. Chen Mo's previous anxious and yearning for an operational scene of about 32.5 kilometers, Tucson was in the bag.
According to Chen Mo, Shanghai, Shenzhen, Ningbo, Guangzhou and other coastal economically developed areas have had contact with Tucson, Tucson hopes to open in more cities. Driverless transport lines.
In the view of Xia Weiming, a partner of Huachuang Capital, the local government's appeal is divided into two perspectives. First, the demand for political achievements. If there are new forces in the local area or unmanned projects,"It is possible to hatch a Tencent, Alibaba." The second is the demand for investment attraction. "The government is also looking at what is a large investment in the industry. In the 1980s, it was all industrial. Now the investment entity has become a funder with no operating entities such as VC and PE." Xiong Weiming said. In 2018, venture capital incited 100 billion US dollars of capital, and the highest foreign exchange inflows was 300 billion US dollars a year. "So the new economy driven by VC and PE has become a big part of the government's investment attraction. So the government will look at which projects we are investing in. If the artificial intelligence unicorn company is introduced to the local area, it may not increase local employment, but these companies are the top talents, and the impact on the local area. Not the same."
But from the perspective of the autopilot project, the landing process requires a certain amount of time and effort to push, "crossing the river by feeling the stones."
In response, the founder of another freight autopilot company told China Entrepreneur, currently,For autopilot taxis and autopilots, everyone is opening up the roads for actual operations, but this requires coordination from multiple departments. For some departments, "no interest is only risk", so it is not going to get up.
"Chinese Entrepreneur" learned that local governments are encouraged by the Investment Promotion Bureau and the Science and Technology Bureau when they are recruiting autopilot companies. However, in the actual business process, the promotion methods vary from place to place. As an autonomous entrepreneur said, "Unmanned driving is a junior stage in China, and there is no special counterpart." In Shanghai, for example, Shanghai Jingxin, Traffic and Public Security has an unmanned group. They can use their power to declare the right to test the corresponding sections.
In addition to working hard to promote a more matched business scenario in the country, the US market has also become an important support.
Tucson won a transportation permit in the United States in 2018 and began small-scale commercial operations on Highway 10 in Arizona.On May 7, according to the titanium media report, the US e-commerce giant Amazon is discussing the acquisition with Tucson in the future. Chen Mo responded that the company did open a round of financing in North America and is in initial contact with a number of strategic investors, including Amazon, but the company will not accept the results of the acquisition.
Compared with domestic autopilot companies, the pace of American counterparts seems to be faster. In February, Softbank announced that it would invest $940 million in Silicon Valley-based autonomous driving startup Nuro.ai, and Nuro's valuation rose to $2.7 billion. In the same month, Aurora received $530 million in Series B financing, valued at more than $2.5 billion. The leading investor is Sequoia Capital. On May 7, GM's auto-driving subsidiary, Cruise, announced a new round of financing of $1.15 billion, with valuations rising to $19 billion. Then, Waymo announced that it will work with Lyft in Phoenix to provide 10 driverless cars for network car service. As the world's first autopilot company with an actual road test distance of more than 10 million miles, Waymo began in December 2018.7 x 24 hours all-weather commercial operation in Phoenix, Arizona.
According to Bloomberg, Baidu completed a test tour of 140,000 kilometers (86,000 miles) in Beijing in 2018, which is less than a month's test journey.
In this regard, Baidu responded to "Chinese Entrepreneur", 140,000 kilometers "just 3 data in Beijing after 2018". "Baidu has started autopilot road test work in several cities since 2013. The road test mileage in Beijing in the first quarter of 2019 has reached 320,000 km+, and Baidu still accounts for 90% of China in the whole year of 2018. More mileage data".
In addition, at the end of 2019, Baidu's self-driving taxi will be operated in Changsha's large-scale test, the number will reach 100, which is "similar to Waymo in the US Phoenix The operation of the city."
Encyclopedia
Automated driving is a technology-driven Industry, finding the best talent is critical. Momenta and Pony.ai are hunting Tsinghua University.
Cao Xudong graduated from Tsinghua University with a major in engineering mechanics. In order to cope with the scarcity of autonomous driving talents, Cao Xudong hopes to create an atmosphere for nurturing new people within the company. Momenta's Beijing office is located near Tsinghua University. "The company started from 70% to 80% of Tsinghua students." Today, there are nearly 100 members from the Tsinghua background. Cao Xudong said that in order not to miss the top talents of other universities, Momenta also launched a "rocket plan."
Pony.ai begins in the spring of 2018,In cooperation with the Interdisciplinary School of Tsinghua University, an autonomous driving course for undergraduate students was opened. At the beginning of 2018, Pony.ai co-founder and CTO Lou Tiancheng once told the "Chinese Entrepreneur" that he regarded this course as a cooperation with Yao Ban. Lou Tiancheng graduated from Tsinghua University "Yao Ban", and Pony.ai co-founder and CEO Peng Jun graduated from the Department of Architecture of Tsinghua University.
Pony.ai co-founder and CEO Peng Jun (right) and Pony.ai co-founder and CTO Lou Tiancheng (left). Photo: David
He Xiongsong, executive general manager of Chenxi Capital, believes that the background of Tsinghua University's autonomous driving talents, from the automotive department, is better at cars, Chassis, control, etc.; on the other hand, from the computer department, better at upper algorithms.
"The talent competition is still very intense." Zhong Hua said that in the United States,People who have experience in autonomous driving at Waymo, Uber, and Apple are the most direct talent pools. However, L4-level driverless people also need hardware, big data, depth learning and other talents, so they will also work with Tencent, Google, Facebook, Ali, NetEase, Fast, Internet companies like headlines compete.
Zhong Hua said that he had dug a candidate for the Uber unmanned vehicle offer. The candidate had experienced a failed venture before. I have not received my salary for a few months. Zhong Hua promised him to guarantee a stable salary for 2 years, and encouraged him with the ideal and vision of autonomous driving and RoboTaxi. "He is still very in." At present, this candidate has become the core backbone of Wenyuan Zhixing Control Group.
The turbulent industry environment also makes the brain drain of start-ups a high probability event.
"This is a track that everyone is very concerned about. In the past two years, many companies have doubled their valuations by several times. The growth of the company is too fast and the humanity will be enlarged. The founding team conflicts are easily magnified. And these entrepreneurs in the head are mostly algorithmic backgrounds, very young, and management experience will be worse. The superposition of these two aspects is likely to cause an outbreak of contradictions. This is very similar to the troubles of many teams in the early Internet startups. He Xiongsong believes.
Taking Roadstar.ai as an example, the current star startup has entered a liquidation state. In May 2018, Roadstar.ai had Announced a $128 million Series A financing, the highest single-round financing for domestic autopilot startups, breaking the $112 million Series A financing record previously set by Pony.ai.
A former Roadstar.ai employee told China Entrepreneur that after the company's contradictions were publicized, several autopilot companies actively dig people from Roadstar.ai. According to China Entrepreneur,Some of the team members of Roadstar.ai joined the former co-founder Zhou Guang's new company, and some Roadstar.ai employees joined Zhongzhixing.
"The core of the algorithm is in people. When people are gone, the code can be rewritten. For example, Baidu has cracked a number of autopilot companies. After Baidu's people came out, He will soon be able to make a new prototype," He Xiongsong said.
This also gives investors the opportunity to invest in startups. He Xiongsong believes that the driverless companies in the A and C rounds have similar risks, but the valuation is much worse. "This track is very long, so it doesn't have much to do with the head companies one or two years later. The head effect of this industry is not as obvious as the Internet company."
But laser radar manufacturing manufacturer Innovusion founder and CEO Bao Junwei believes that the current industry leader has already done it,It attracted a relatively large number of relatively high-end talents and attracted a lot of capital. "If you come out again, there is no breakthrough, it is very difficult to catch up with others."
Fund hunger
In addition to the thirst for talent, the autopilot industry is under financial pressure. In other words, this is an expensive entrepreneurial competition.
Cao Xudong said that Morgan Stanley had done cost accounting for Waymo's unmanned vehicles. The cost of a car is $200,000. The total number of taxis in China's first- and second-tier cities is almost 1 million. To cover this market, 200,000 US dollars × 1 million vehicles, the required capital is about 200 billion US dollars.
How to get the money back from the company is one of the problems that Chen Mo is currently facing.
He calculated the account, Tucson carried out transportation services in the United States, a truck earned about $3,500 a week. In the second half of this year, the company's operating vehicles can reach 70 or so, and the monthly income will exceed 1 million US dollars, but "the cost is much higher, and it is possible to achieve break-even when operating 2000 unmanned trucks."
To this end, Tucson has an OKR (goal and key outcomes) at each stage. In 2019, Tucson's OKR achieved an audited monthly income of $1 million; in 2020, OKR completed a 30 million-mile test, proving that autonomous driving is safer than human drivers in trunk transportation, thereby securing security officers; 2021 In the year of OKR, the products were pre-sold to the OEM and tier1, and the IPO was obtained after the shipment order was received.
In January 2019, former KCA Capital Partner and COO Lu Cheng joined Tucson as CFO to assist Chen Mo in financing.And prepare for the company's listing plan for 2021.
Automotive companies that appear as strategic investors are becoming more engaged in this area. A key indicator is the truth Gold and silver. "The thinking conversion of international automakers started from 2 or 3 years ago. American automakers are faster, and Japanese automakers are learning fast," said Zhong Hua.
In February 2017, Ford Motor invested $1 billion in autonomous driving startup Argo to acquire a majority stake in the company. In early February 2019, as part of the 2018 performance report, GM said that in 2018, the company spent $728 million on autonomous driving; in 2019, GM planned to spend about $1 billion on Cruise.
Honda promised to invest $2.75 billion in Cruise in October 2018, of which $2 billion will be delivered in the next 12 years.On April 19, 2019, Uber split the autopilot division and received $1 billion in investment, of which $667 million came from Toyota Motor and Japanese auto parts supplier Denso.
Xiong Weiming believes that the US main engine factory realizes that driverless driving is a life-long road. The Chinese OEM also considers it to be a gimmick. It does not regard autonomous driving as an important one. Strategy. "This may be related to the history of American cars for a hundred years. The US mainframe factory has already died countless times, but the Chinese OEMs are not deeply concerned in this regard."
At the same time, European car manufacturers are slightly cautious.
In February of this year, BMW and Daimler announced the joint development of high-level automatic driving. In March, Volkswagen confirmed that it had invested in a constructive talk on Ford's Argo, but has yet to implement the investment.
October 2018,Wenyuan Zhixing completed a round of financing for the Renault-Nissan Mitsubishi Alliance RNM strategy.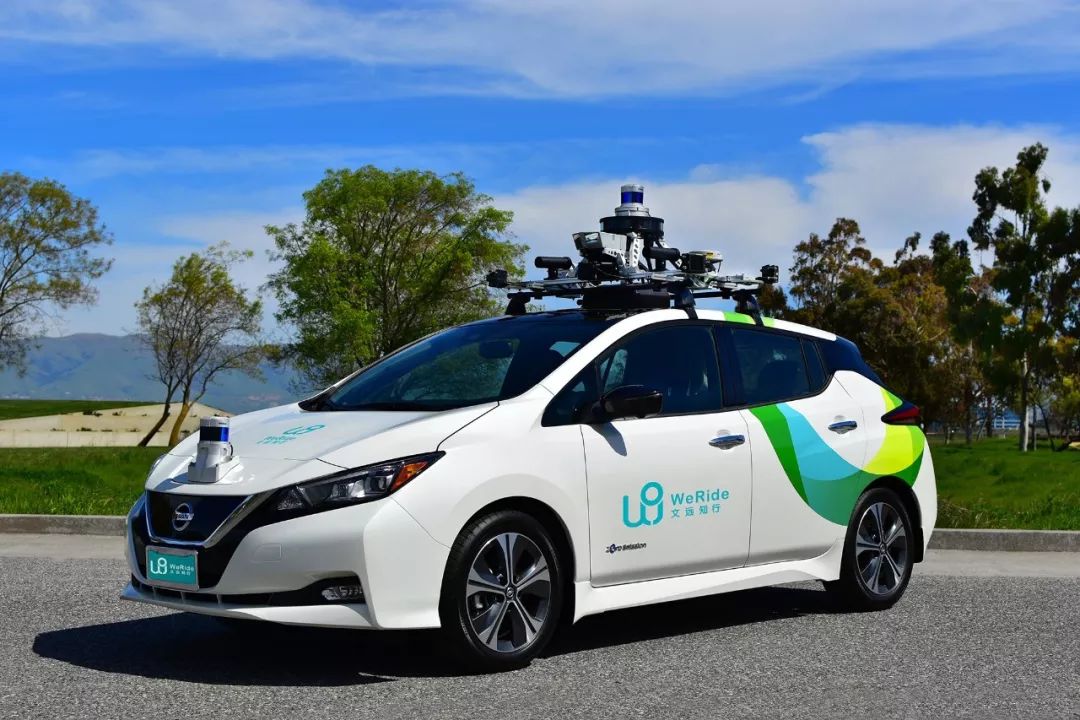 In March 2019, Wenyuan Zhixing launched the next generation model after Lincoln in GTC. Based on the Nissan Leaf 2 electric car, it is paired with Hesai's
According to "Chinese Entrepreneur", Volkswagen, Toyota, GM, Ford, etc. also participated in the test of domestic autopilot companies. "Everyone always feels that there are two battlefields at home and abroad."The FA founder of a service autopilot company said.
In spite of the huge capital requirements, it is still worthwhile for optimistic investors. The betting track.
" Since the 2006 and 2007 smartphones, I have seen such a huge track for the second time - although it may mature Not as good as the smartphone at the time. Shen Xiao, vice president of investment at Stowe Capital, said.
Stuart Capital is a subsidiary of Fidelity International Direct investment fund, the autopilot industry chain is one of the investment directions of the organization. It has participated in the A round of the P1. A1 wheel and laser radar manufacturer Innovusion.
In He Xiongsong's view, first, smart driving and driverless driving are actually the ultimate evolutionary direction in the future.It is an extension of the future of new energy vehicles and is the future development trend. Second, the space for the driverless industry is very large. For example, Waymo has a valuation of more than $170 billion. Third, the unmanned industrial chain and development trend will last for a very long time, possibly ten or twenty years. "Now AI is a big background, and this is also a section of AI. If you are deep in this circle, it will also help to radiate the wave of AI."