SSD solid state drives in the consumer market have rapidly spread in recent years, but with enterprise-level applications, as the demand for IoT devices and cloud computing services increases, the hard disk capacity of enterprises is frequently anxious. . Given the importance of data and the higher price of enterprise-class SSDs, enterprise-class HDDs with relatively large capacity and easy-to-restore data are still the popular choice.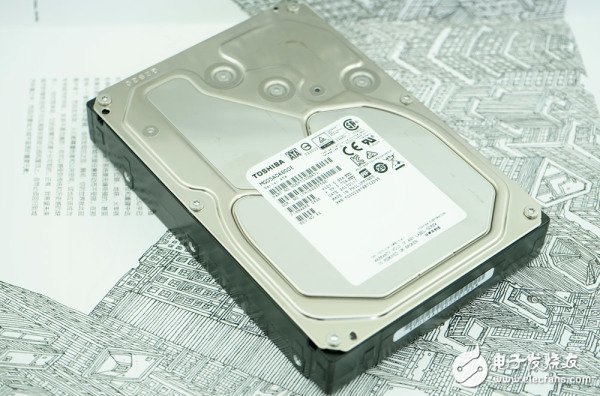 Tongzhi 8TB Enterprise Hard Drive
Toshiba recently released The new MG05 series of 8TB capacity enterprise-class high-capacity hard drives.At present, there are two models in the MG05 series, MG05ACA800A and MG05ACA800E, which respectively support the standard 4K and 512e advanced format sector technologies, which perfectly match the new generation of servers and storage systems. This evaluation is Toshiba MG05ACA800E enterprise-class hard disk, the capacity is 8TB, the continuous reading speed reaches 230MB/s, and the trouble-free use time reaches 2 million hours.
2 Hard Drive Appearance Overview
Hard Disk Appearance Overview
Toshiba MG05ACA800E 8TB enterprise-class hard drive is designed with an industry standard of 26.1 mm thickness. It has a large capacity and greatly improves the operational efficiency of the storage infrastructure.
Toshiba 8TB Enterprise Hard Drive Front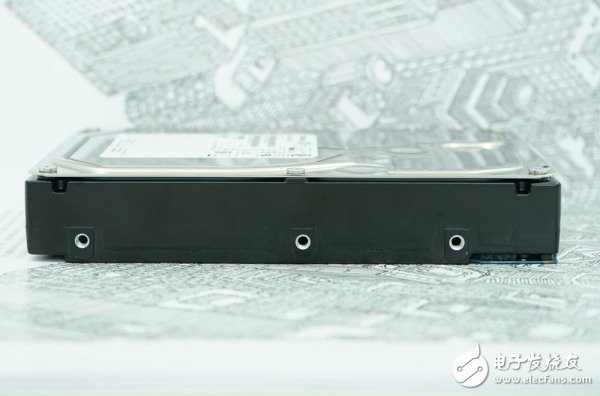 Toshiba 8TB Enterprise Hard Drive Side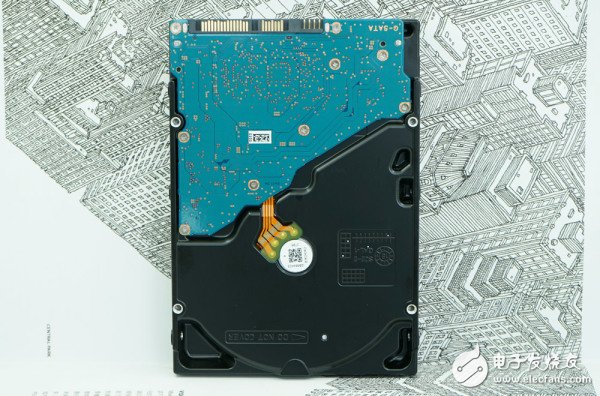 Back of Toshiba 8TB Enterprise Hard Drive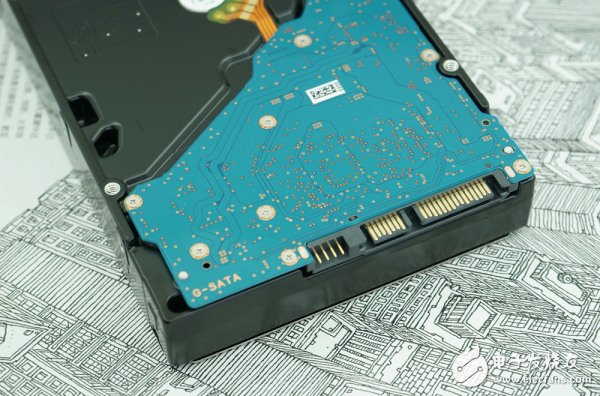 Toshiba 8TB Enterprise Hard Disk Interface Display
Toshiba MG05ACA800E 8TB Enterprise Hard Drive Appears Basically The common large-capacity hard disk is quite similar, and the 3.5-inch specification is suitable for loading various common chassis and servers.
3 hard disk parameters and functions overview
Hard Disk Parameters and Features Overview
Toshiba 8TB ultra-large capacity enterprise-class hard drive provides enterprise server high-performance data storage space and shared storage device. MG05 series products are 33% higher in capacity than the previous generation, and it is the first 8TB enterprise-class optimized for enterprise storage. SATA 6.0Gbit/s capacity hard disk, compared with the previous generation 6TB, MG05 series products increased data transmission rate by 12%, reaching 230MB/s, MTTF increased by about 42%, reaching 2 million hours.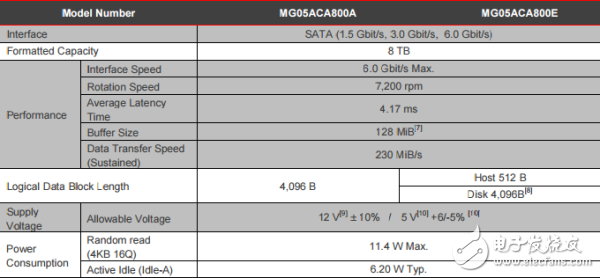 The Toshiba 8TB enterprise hard drive in this review is a capacity-class hard drive belonging to the MG05ACA series. The specific model is MG05ACA800E, which is 512e sector mode, the cache size is 128MB, and the hard disk speed is 7200rpm.Support SATA6Gbps interface, idle power consumption is 6.2W, maximum operating power consumption is 11.4W.
With 8TB of high capacity and high performance, Toshiba's 8TB hard drive can also support 24x7 storage environment with high storage capacity and high workload. It handles 550 terabytes of data per year and provides up to 2 million hours of mean time to failure (MTTF).
Function, Toshiba 8TB hard drive has "PWC (Persistent Write Cache) with PLP" technology. Compared with the ordinary PLP technology, PWC with PLP transfers data to the flash memory in the event of a sudden power failure. Compared with the ordinary PLP, the data is transferred to the disk, which requires less power, that is, power-down protection. More capable.
In addition,In order to meet the expectations of the majority of enterprises on device management capabilities, the 8TB enterprise-class SATA hard drive is the first hard disk launched by TOSHIBA with the industry-standard remote shutdown device. IT managers can directly manage the hard disk from the main control terminal and improve the overall Operational capabilities.
4 objective datatest
objective data test
In the objective data test section, use the PC to test the read and write speed of this Toshiba 8TB hard disk.
First use the ATTO Disk Benchmark test software to detect the read and write rates of hard drives, USB drives, memory cards and other removable disks. The advantage is that it uses different size data test packages, which can realistically simulate the working mode of storage tools such as solid state drives in daily life.For ordinary users have a certain reference value and significance. At the same time, through the sequential test, the interface and performance can basically understand the ultimate performance that the product can achieve.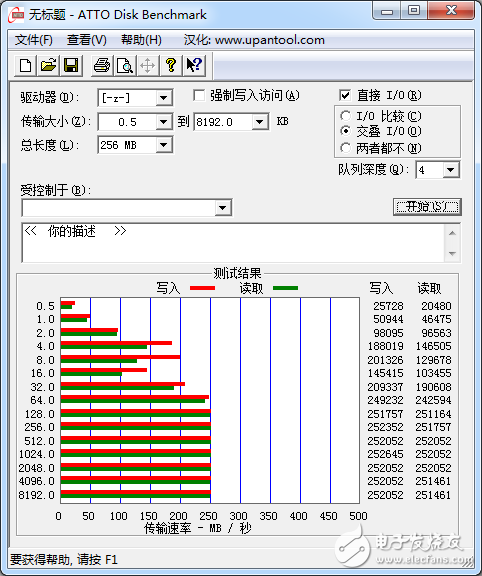 You can see the performance of this Toshiba 8TB hard drive from the ATTO test, the continuous read speed is about 250MB / sec, the write speed is also about 250MB / sec! In addition to having 8TB of huge storage space, the same huge throughput can make better use of these spaces. As a high-performance 8TB hard disk, the read and write speeds are about 250MB/sec.
Finally, use FastCopy software to simulate the actual transfer rate. In addition to this evaluation of Toshiba 8TB hard drive, also use SSD solid state drive monitoring Toshiba's 8TB hard drive's actual read and write status of large files and broken files.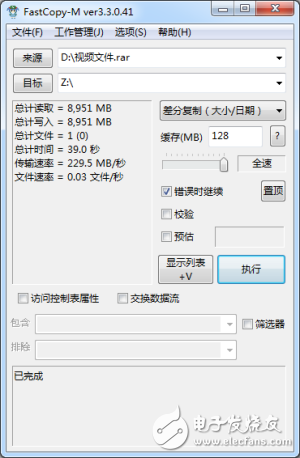 Large file read (left), write (right)
Copy large files in the same disk
Use FastCopy software to test the three files of large file, external disk write and same disk copy. The test results show thatToshiba's 8TB hard drive is roughly equivalent in terms of large file read and write speeds, both of which are about 230MB/s. The same disk copy also has an excellent performance of 111.6MB / s.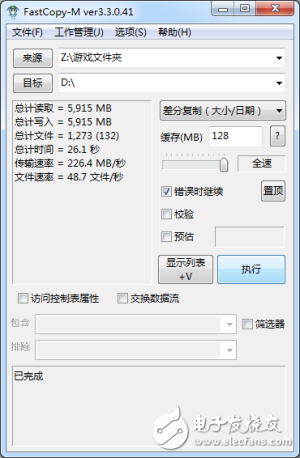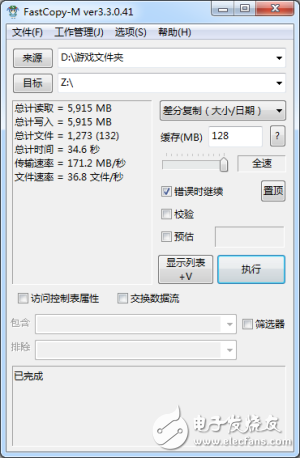 Frag file reading Take (left), write (right)
Copying files in the same disk
FastCopy software is used to test the heterogeneous disk, the hetero disk write and the same disk copy of the broken file. The test results show that the Toshiba 8TB hard disk is basically read with large files in the file reading speed. The speed is quite close, which is close to 230MB/s. The write speed of the broken file reaches 171.2MB/s, and the 128MB cache can be seen to play a small role. The same file resolution speed is also 95.1MB/s, and the overall performance is round. Can be point, have surpassed the same type of large capacity machinery hard drive.
5 evaluation summary
Evaluation summary
The final summary, first of all for the audience friends to briefly review the enterprise-class hard drive, generally divided into performance-level hard drive and capacity-level hard drive, performance-level hard drive Generally, it belongs to Online hard disk, which can provide 24 hours of uninterrupted online hard disk, and has strong performance. Most of the speed is above 10000RPM, but the capacity is usually low. The capacity level hard disk is easy to understand and has more storage space. Also need to ensure good stability, after all, large capacity carries more data.
After watching the performance of Toshiba MG05ACA800E 8TB enterprise hard drive, I believe many viewers have been shocked.Continuous reading and writing speed can reach 230MB / s, MTTF reaches 2 million hours, it is estimated that the same price, low capacity 10,000-rpm hard disk has begun to tremble, and 15,000 rpm hard disk is estimated to be the same price, same capacity SSD is overwhelming, so it is a wise move to introduce high-performance, high-capacity, and cost-effective hard drives. In short, Toshiba's 8TB hard drive can truly provide users with faster data services, helping enterprises to control maintenance costs, it is recommended.