The final result is coming! With the announcement of the "entity list" by the United States on May 16, the United States began to break the cooperation with Huawei.
A number of US manufacturers have discontinued cooperation with Huawei
According to data revealed by foreign media a few days ago, many US companies even received an internal mail from the US allied companies that have business dealings with Huawei. The content of the email requires:
1. It is forbidden to ship to Huawei, and all shipments to Huawei will stop immediately.
2. All existing or new orders will be suspended or terminated.
3.Cannot access the Huawei portal Esupplies, the site will be banned from access.
On May 18, there was reliable news that Qualcomm, Intel, grid, < u>ARm, Teradyne and other companies have received similar emails.
Yesterday, another screenshot of the online exposure also showed that US semiconductor manufacturers Anson US also received the US government The content of the mail and the mail is consistent with the exposure of the foreign media.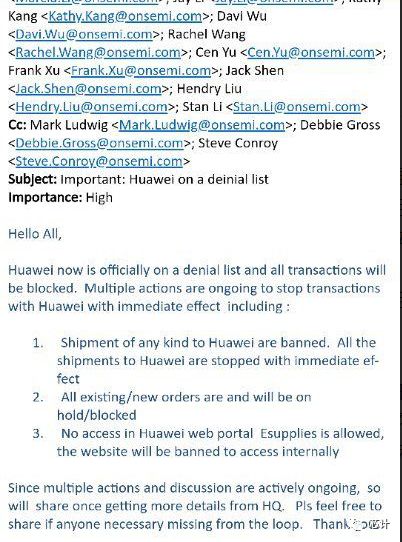 Now, these vendors that have received emails have discontinued cooperation with Huawei.According to industry sources, Intel has removed Huawei's customer account and terminated all contacts with Huawei. Today (May 20th), Google also officially confirmed the suspension of cooperation with Huawei.
Google stopped working with Huawei, Huawei's overseas mobile phone business will be hit hard
On May 20, according to Reuters, some people said that Google's parent company, Alphabet, has stopped its business and services related to Huawei, including hardware, software and technical services, including its smartphone operating system. ANDROID.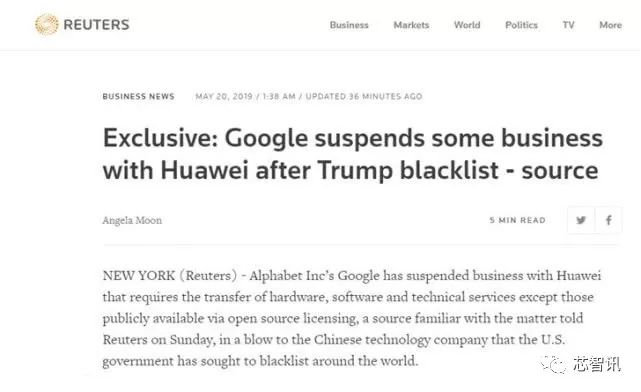 Android system is based on Aosp open source system, which is the basic framework of Android system, AOSP is It must be open source. But the native Android system provided by Google integrates a series of applications and services provided by Google, namely Google Mobile Services (GMS), including GmAIl, ChROM, Google Maps, Google Play, YouTube, etc., and this part is not open source, you need to be authorized by Google's GMS certification.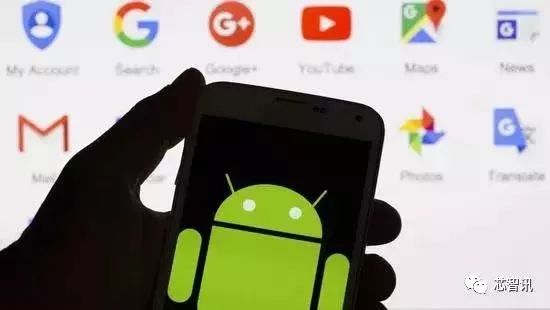 With Google stopping cooperation with Huawei, this means that Huawei has lost access to the GMS service provided by Google in Android, as well as Google. In the subsequent technical support of the Android system version upgrade, Huawei can only continue to develop new Android systems using AOSP.
Huawei Vice Chairman Xu Zhijun received Reuters in March this year. The agency said in an interview: "No matter what happens, the Android community does not have any legal rights to prevent any company from accessing its open source license.
At present, in the domestic market, almost all domestic mobile phone brand manufacturers' Android system is based on AOSP source code development independent Android system, and does not provide Google GSM service (cannot be used even if it is provided in China), so for Huawei, even if Google stops the GSM service support of Android, it will not affect Huawei's domestic market. However,Without Google's support, Huawei's subsequent hopes to upgrade to a higher version of the Android system will be very difficult.
In addition, for overseas markets, because the native Android system with GMS service dominates, smartphones in overseas markets are basically Must have passed GMS certification, and overseas users are also quite dependent on Google's many applications, and to install these applications you need to call Google's services. It can be said that if there is no mobile phone with GMS service, the basic market in the overseas market is basically equal to "disability", and basically no one will buy it. Although users can buy their own Google services and applications after buying their mobile phones, for most overseas users, the process is quite complicated and very inconvenient, especially in the overseas market, Google Play is a big one. In the absence of a third-party application market.
Therefore, as Google stops working with Huawei, it also means that Huawei's overseas mobile phone business will be hit hard.
According to the data released by Huawei officially, Huawei's smartphones shipped 208 million units worldwide in 2018. According to IDC data, Huawei's sales in the Chinese market in 2010 were 105 million units, which means that Huawei's smartphone shipments in overseas markets may reach 103 million units, accounting for almost half of the total.
This also means that in the worst case, Huawei mobile phones will lose most of the overseas market.
Although Yu Chengdong said in an interview, Huawei has prepared a self-developed operating system and can cover smartphones and PCs. However, if the system is still without Google's related applications and services, it is difficult for overseas consumers to buy. Unless Huawei can launch a third-party tool, it can help overseas users to support Google applications and services after purchasing Huawei mobile phones. This may be able to save some overseas markets.
For Reuters reports, today Google also responded to the media by email, "We are complying with this order and reviewing its impact." Huawei has not responded to this news.
Ren Zhengfei: The US embargo has little effect on Huawei! This year will still maintain close to 20% growth!
On May 18, Huawei founder and president Ren Zhengfei officially accepted an interview with Japan Economic News in Shenzhen and imposed a ban on the United States. The first response was made.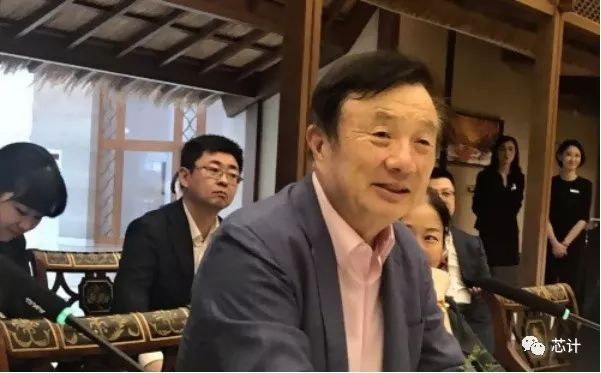 Ren Zhengfei said, "We have not done any illegal activities. "Huawei will continue to develop its own chips and reduce the impact of the production ban. He also pointed out that even if Qualcomm and other US suppliers do not sell chips to Huawei, Huawei is "no problem" because "we have done this for us." "Prepare."
Ren Zhengfei stressed that Huawei will not let the United States be at the mercy of the United States. "We will not change ours at the request of the United States like ZTE. Management will not be subject to supervision."
Ren Zhengfei said that the impact of the US ban on Huawei's business will be limited and express confidence in the long-term prospects. Huawei's growth may slow down, but only a slight slowdown," Ren Zhengfei added, saying that annual revenue growth may be slightly below 20%.
" The policy of threatening trading partners has made it impossible for companies to take risks.At the same time, the United States will lose its credibility, and Ren said. On the other hand, he believes that US President Trump's trade policy has provided impetus to China's economic reforms. "I even suggested that the environment could be improved," Ren Zhengfei pointed out. p>
Ren Zhengfei also vetoed the possibility of producing 5G equipment in the United States. "Even if the United States asks us to produce there, we will not go." He said.
Information shows that Huawei will purchase about $67 billion worth of parts every year, of which about $11 billion comes from US suppliers. Huawei is particularly dependent. US semiconductor parts manufacturing manufacturers. It is widely believed that due to the US embargo, Huawei may encounter problems in the production of smart phones and telecommunications equipment in the future.
So why is Ren Zhengfei still optimistic that Huawei can maintain nearly 20% growth this year? Can Huawei's spare tire program really withstand the US embargo?
On May 17, Huawei's president, He Tingbo, issued an internal letter to the staff, saying, "We actually We have already foreseen this day many years ago, and we have indeed prepared a reserve plan." "All the spare tires we have built have been 'turned positively' overnight." At the same time, Huawei's future roads must be synchronized with "technology independence". Program.
Some US suppliers are stepping up shipments before the ban is implemented?
On May 18th, it was known that the last netizen had a special comment on the "Lenovo confessed to Huawei" incident. Mentioned in the United States Silicon Valley, a "Pure Beauty" company, in the last few days is "full power to Huawei shipped." "The finished semi-finished products are all given by Huawei."
The netizen stressed thatTrump's ban has hit many Silicon Valley companies, and its company, Huawei, has a large revenue.
The netizen also said: In recent days, the US company in which it is located "is basically not going to sleep and signing orders before the domestic sale. Originally, a process of three and a half months is given. You sign it. The headquarters is also shifting, and how many signings can be signed before the ban is issued (signed to be shipped). "All other customers' things are put down, all R&D is delivered to Huawei, under the ban How much can you pay before."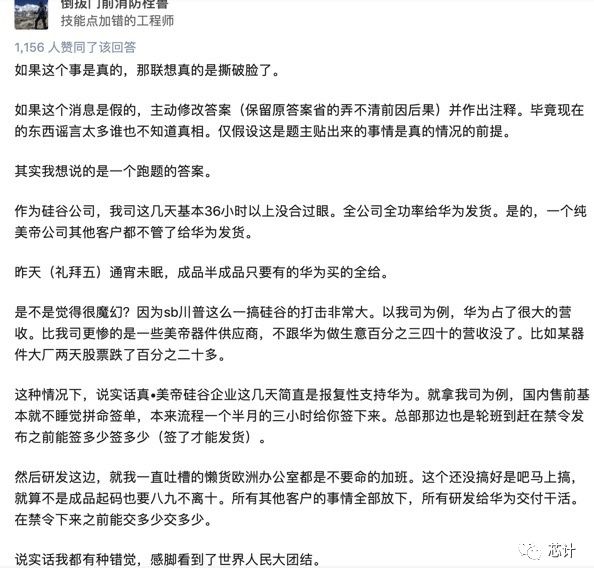 Obviously, if the user broke the news,Then this may not be a special case. Before the US ban was officially and strictly enforced, there should indeed be a lot of American manufacturers that are racing against CS.
According to previous Financial Times reports, earlier this year, after the Canadian incident, Huawei has begun to increase the number of components Inventories, the initial goal is 6-9 months, and then the goal is raised to 1 to 2 years. Look at the situation of the netizen who broke the news. In the past few days, Huawei should have rushed to spare a lot of components. In addition, some domestic suppliers may also prepare a lot of goods for Huawei (such as ODM manufacturers), plus some Components with domestic components can be replaced, so Huawei is indeed likely to suffer an embargo for 1-2 years. In the 1-2 years of buffer time, for some hard-to-replace components, Huawei can also focus on the suppliers within the United Nations, which will further reduce losses to a certain extent.
And this may be a reason why Ren Zhengfei is confident that Huawei can maintain nearly 20% growth this year! However, as mentioned earlier, although the hardware can be stocked and has alternatives, many softwares It is still a big problem, especially for system software like Android. Although the domestic influence is not big, the impact on foreign markets is great. However, before this, Huawei should have already had a plan, and then we will see Huawei's response.
US Department of Commerce or reduce restrictions on Huawei, provide 90-day temporary license
In addition, just as before the core intelligence article "All spare tires turned positive! Was "banned" Huawei can get rid of the "stopping" crisis?" pointed out that the embargo Huawei is a record of the United States "seven" "Injury Boxing", although it will hit Huawei and limit Huawei's development, it will also bring great losses to many US suppliers and Huawei's existing customers in the United States.
On May 18, Reuters reported that the US Department of Commerce may reduce some of the trade restrictions for Huawei in the near future and send a 90-year period for Huawei. Tian's "temporary general license" allows Huawei to continue to purchase US goods in order to help its US customers maintain existing networks and equipment (previously ZTE has also obtained temporary Licensing), but Huawei will still not be allowed to purchase parts for manufacturing new products.
In addition, Reuters said that the United States may reduce some of its trade restrictions on Huawei. After all, a total ban on Huawei will inevitably bring great losses to many US suppliers.