In recent years, the development of the Internet of Things has brought new vitality to the industrial and medical fields. As a result, innovations in the Industrial Internet of Things (IIoT) and the Medical Internet of Things (HcIoT) have also emerged. The rise of these emerging fields provides opportunities for the development of FPGAs. As a leader in the FPGA industry, how does Xilinx perform in the industrial Internet of Things and medical IoT?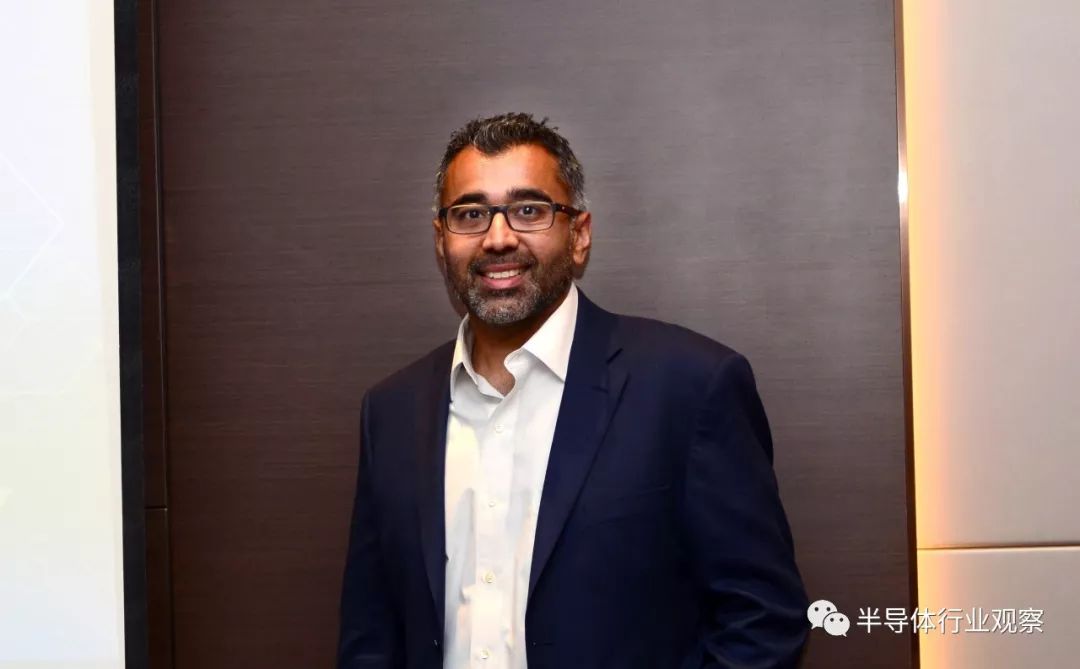 Chetan Khona, Marketing Director, Xilinx Industrial, Vision, Medical and Scientific (ISM)
SoC Driving industry business
In Xilinx's earnings report last year, Xilinx's revenue in FY 2019 increased by 24% year-on-year. $3 billion, of which the industrial and medical sectors account for 27% of total revenue. Chetan Khona, Marketing Director of Xilinx Industrial, Vision, Medical and Science (ISM), said: "The ISM division is also the fourth largest business unit of Xilinx. This department aims to create flexible, intelligent factories, hospitals and cities.
According to Chetan Khona, in today's industrial IoT and data acceleration, FPGA stands in the middle of the stage, but the Zynq SoC that really drives Xilinx's business in the industrial field. He believes that for industrial and medical users. Say, size and price are very important, and the Xilinx SoC product line can provide them with higher value in this area.
This view is in Xilinx's camp. The report has also been reflected. From the perspective of the ISM revenue announced by Xilinx, although the traditional FPGA maintains a certain growth,But in the past two years, after the Zynq and Zynq UltraScale+ SoCs were put into production, the Xilinx ISM division's revenue has been significantly accelerated, reaching 2.5 times. It can be said that SoC products bring great value to the Xilinx ISM department.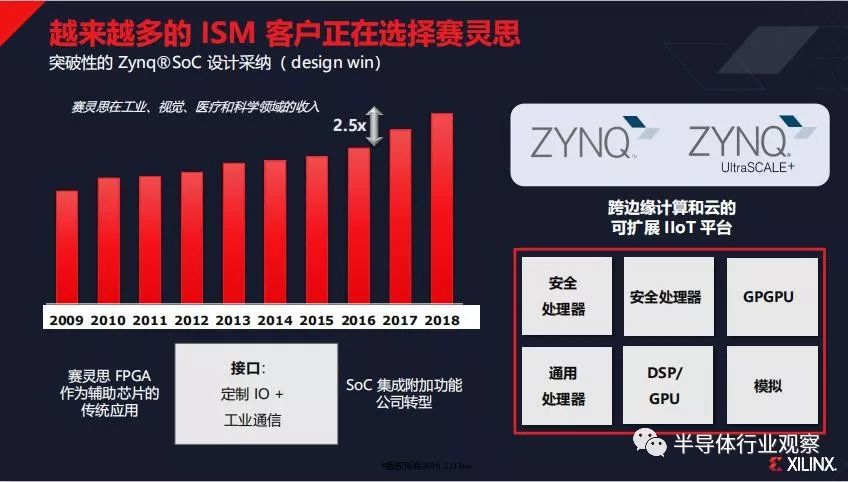 Opportunities and Challenges Bringing Data to IIoT and HcIoT
As mentioned above, IIoT and HcIoT are positive Bring new inspiration to the industry. The explosion of data brought about by the rise of the Internet of Things has also brought new strengths to Xilinx. What are the benefits of data and how to use it has become a question worth considering now.
For the industrial Internet of Things field, data can be used for predictive maintenance, which can reduce plant downtime as much as possible, thereby ensuring profit and profit. Second, data can be analyzed through assets to better understand the customer's buying habits, thus creating a new revenue stream; secondly, connectivity, connectivity is the Internet of Things, which is the basis of the Industrial Internet. By updating software and hardware through Xilinx solutions, you can extend the life of your product and reduce the cost of replacement.
For the medical Internet of Things, data can be used to improve the efficiency of hospitals and clinics, and to improve time utilization.Improving the service to patients ultimately improves the quality of life of people.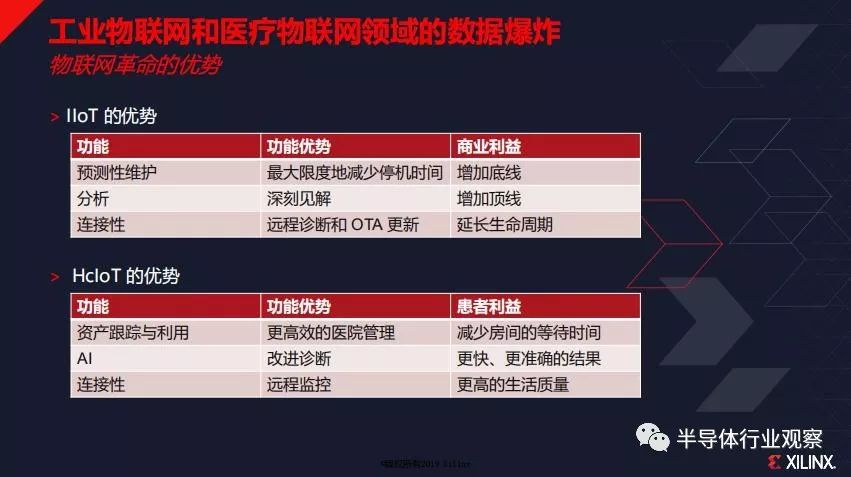 Data explosion brought to the semiconductor industry A very promising prospect, but at the same time, the application of data has brought many challenges. First and foremost is the privacy issue caused by data, especially with the change of time and the growth of computing power, security will face greater challenges.In addition, delays and responsiveness issues affecting security; data management costs including transmission, storage, and processing; and reliable Internet connectivity are all data issues to be addressed in the IoT revolution.
With the Medical Internet of Things as an example, At present, more than 100 million medical IoT devices have been installed worldwide, and will grow to 1.6.1 billion units. But at the same time, some medical executives said that the current obstacles hinder medical organizations from adopting the Internet of Things: privacy issues accounted for 59%, the original system set problem accounted for 55%, and security issues accounted for 54%. It can be seen that the improvement in data processing and security has brought a very large development space for the semiconductor industry.
To address these challenges, Xilinx has to help users use data as efficiently and effectively as possible, and this is the core strategy of the company's ISM department. .
Xilings Industrial and Vision Solutions Overview
To ensure FPGAs and SoC users can maximize the computing power and efficiency they can achieve on existing devices, and Xilinx offers a variety of resources for this.
According to Chetan Khona, the world-class industrial and medical IoT solution stack, using the Alveo accelerator card for industrial PC acceleration, complementary edge and cloud collaboration is ISM The three secret weapons of the department.
In terms of world-class industrial and medical IoT solution stacks, Xilinx offers a full range of solutions, including through security Connectivity, control, vision, circuitry, software and artificial intelligence to help customers develop the products they need for better applications. At the same time, Chetan Khona also said that Xilinx is not an expert in all fields, so we also use the expertise, technology and knowledge of a very wide range of ecosystems to help users get the solutions they need.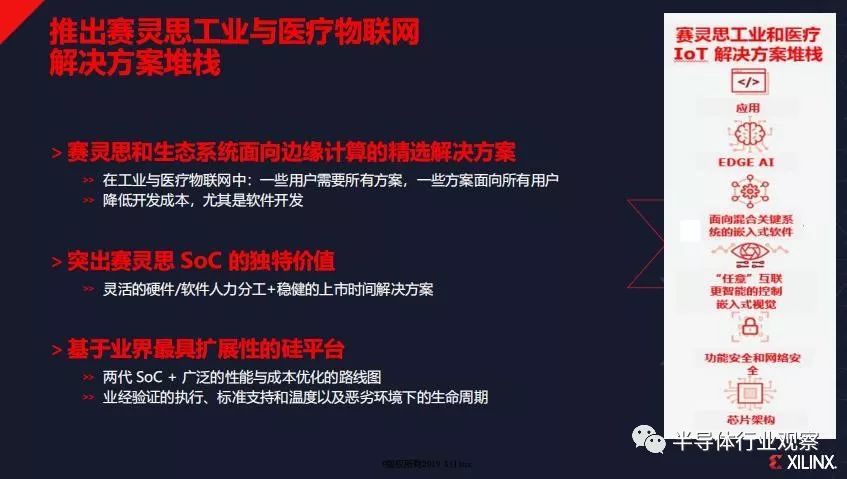 As we all know, industrial real-time and deterministic control and interface, industrial life cycle, quality, reliability, safety Sex, temperature, and power consumption are the industrial advantages of Xilinx's traditions, but this does not make Xilinx an advantage for differentiated competition with other companies. For this reason, Xilinx has the advantages of AI delay and performance and tradition. The combination of SoC and artificial intelligence ensures high integration of the device and high cost effectiveness.
In terms of artificial intelligence, Xilinx has improved its capabilities in edge computing by acquiring Shenjian Technology, an ability that enables Xilinx to achieve artificial intelligence that supports high throughput and low latency; The rapid pace of innovation; the ability to accelerate the overall application, coupled with a comprehensive AI software platform, enables Xilinx to achieve innovation in industrial and medical IoT on AI edge computing.
In addition, according to Chetan Khona, we also learned that the Xilinx ISM department also pays attention to the integration of cloud and edge computing.Chetan Khona's introduction: "For industrial and medical Internet, the delay in the way of data processing in the cloud is very high, which is not conducive to the development of massive data transmission."
<img src="http://6.eewimg.cn/news/uploadfile/2019/0524/1558663834612051.jpeg" width="852" height="477" alt="https://mmbiz.qpic .cn/mm 。 。 。 。 。 。 。 。 。 。 。 。 Xilinx works with Amazon Cloud Services.Chetan Khona said: "Using the functionality of Amazon's Greengrass framework, the cloud can be moved to the edge. In this way, the system greatly reduces data transmission during runtime, and the latency is greatly reduced. Xilinx is also working with Alibaba Cloud, Microsoft Azure, Google, and IBM.
Development Routes
Based on the strategic three elements of the ISM department above, Xilinx introduced Zynq and Zynq UltraScale+ SoC. With Zynq and Zynq UltraScale+ SoCs, integrating general-purpose processing DSPs, GPUs, and analog, security, and security processors into the same product provides new options for industrial and medical IoT.
In the industry roadmap for industrial products released by Xilinx,In addition to our familiar FPGA, SoC, MPSoC, RFSoC, we also saw Zynq SoC and Zynq UltraScale+ SoC. At the same time, ACAP as the next development factor of Xilinx, in its first product series Versal products, we also found the product for the industrial field - AI Edge. According to reports, AI Edge emphasizes low power consumption and high performance, and can be used in system vision, ultrasound equipment and ultrasonic handheld devices.
According to Chetan Khona, Edge AI is both a capability and a sub-series of Versal. Both the Zynq SoC and the Zynq UltraScale+ SoC have deployed Edge AI, which will be a sub-series of Versal in the future, primarily leading the industry in performance per watt. Chetan Khona believes that after the deployment in this area is completed, Zynq UltraScale+ SoC will be the most successful product in the Xilinx family of products in the Industrial IoT and Medical IoT.