Recently, during the 2019 IBM China Forum, more than 200 partners gathered in the IBM Partner Leadership Forum to witness IBM as a partner in the "smart +" era. Create a new generation of ecosystems. At the same time, IBM demonstrated the channel localization policies and strategies for the Chinese market, and strived to integrate IBM technology advantages and industry insights to accelerate the expansion of the partner market and promote the healthy growth of the ecosystem.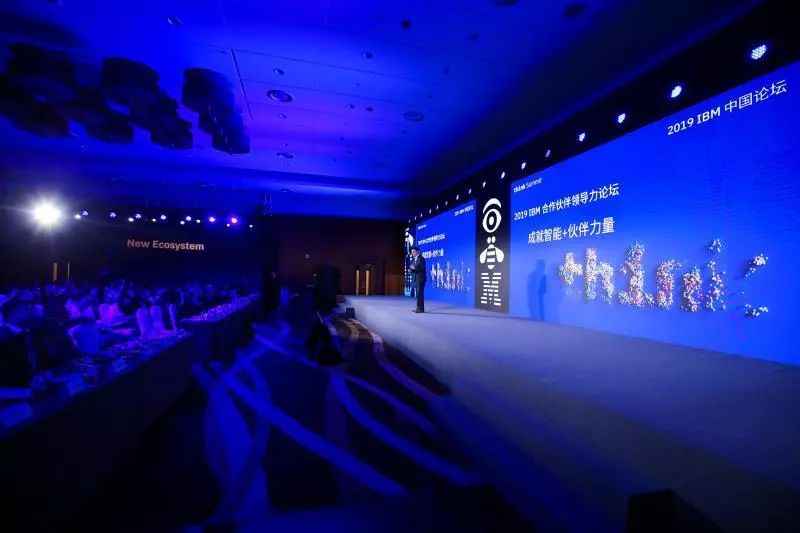 New initiatives to accelerate IBM ecosystem expansion
New initiatives to optimize partner engagement
In 2019, IBM launched a number of new ecological initiatives designed to help partners participate in the IBM ecosystem to achieve win-win cooperation. Among them, IBM BP Connect is the first engine based on Watson AI Use Watson to help partners find other partners with complementary capabilities to accelerate time to market, promote sales and increase sales with partners. My PartnerWorld will provide partners with a personalized guidance and support experience, integrating multiple partners Support platform to manage multiple tools for BP and IBM interaction in the same place, providing a more streamlined digital experience. The new Software Deal Registration provides business partners with priority access to special bidding pricing s right,Reduce conflicts between partners and improve financial returns.
New model to help partner transformation
In addition to the above initiatives, IBM will also focus on The new listing route and business model continue to improve, supporting partners and IBM to complete the transformation journey. The Embedded Solution Agreement (ESA) will help partners embed IBM technology into their own solutions. On third-party online platforms, IBM is improving digital API and plans to double the number of IBM digital products. At the same time, IBM will provide new demonstrations, trials, and incentives to increase its speed as partners adopt Software-as-a-Service (SaaS). In addition, IBM has launched SaaS transaction registration and P360 services, through which partners can view customer analytics.
New Project, Empowering Partner Skills Improvement
At the same time, IBM also announced Numerous new investment projects aim to improve the market skills of partners and provide more complete and comprehensive sales support. The New Business Partner Sales and Technical Journeys on the IBM Skills Gateway platform will help partners gain the appropriate credentials for their expertise in the IBM portfolio. SeisMIc@IBM sales support solutions provide salespeople and partners with sales planning solutions, sales strategies, presentations, user stories and other assets to shorten sales cycles and increase efficiency. The Value Package support package will also be extended to version 2.0.The number of included IBM Cloud currency, development sandbox environment, selected training event discount coupons and additional subscription discounts will also double.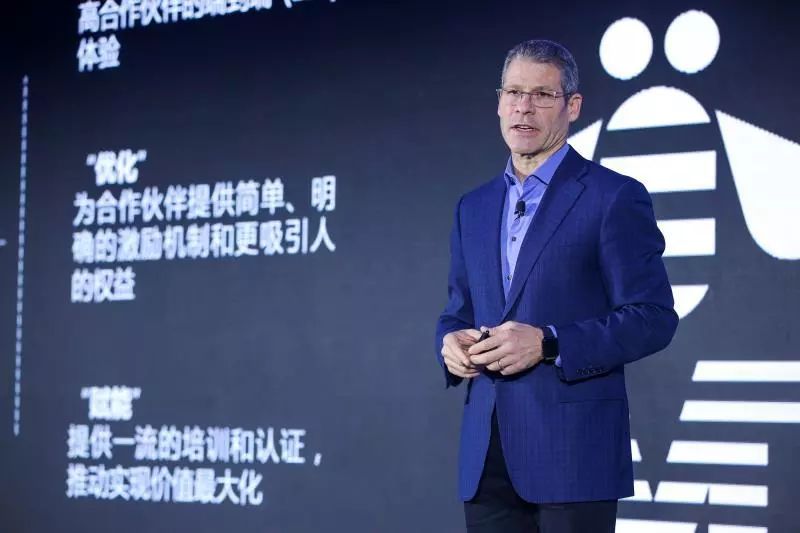 John Teltsch, General Manager, IBM Global Partners Ecology Division
IBM Global Partner Ecology John Teltsch, general manager of the business unit, said: "We will continue to promote the strategy developed by IBM and business partners to create a new generation of IBM ecosystem. Excellent ideas and superior technology will come together to build a better future.
Work hard to build a new generation ecosystem
In China, IBM also took A variety of ways and initiatives to help partners transform into AI and the cloud, helping Chinese companies accelerate the "smart+" transformation.
IBM teamed up with multiple locals Partners have built the IBM Cloud Client Experience Center to showcase a variety of IBM cloud-based solutions and scenarios for partners and customers, providing a full range of services around the IBM cloud to help partners leverage The IBM cloud platform innovates and expands to accelerate the transition from "cloud experience" to "cloud ecosystem." In May of this year, five partners' solutions were placed in IBM's customer center in Beijing to show customers how to partner. Multi-industry solutions are being implemented with IBM cloud computing technology.
IBM China Channel University has achieved a new upgrade. The revised Management School, Cloud Academy, Systems College and Cognitive Academy continue to strengthen channel empowerment and update multiple The course has opened thousands of training resources to help partners adapt to digital transformation. At the same time, partner skills are enhanced through different programs. For example, IBM has adopted the LINUX ONE training and certification program to enhance the technical capabilities of its partners and jointly develop the industry market. Currently, 20 core LinuxONE partners have completed pre-sales sales and technical training. In addition, through the IBM Cloud Private (ICP) Accelerometer, IBM will help partners improve their operational and application capabilities to achieve a win-win situation in the cloud. In 2018, a total of 103 engineers won the Professional Badge, and 13 projects won the Expert Badge. IBM will further increase the number of grants this year.
In addition,IBM is also further strengthening and simplifying channel incentives to promote business customer coverage. IBM's Volume Storage ProgRam (VSP) will work with value-added resellers to bring the IBM Storwize V5000 back to the blue channel and enhance channel competitiveness. The "burning" plan will strengthen the coverage of second-tier cities and further expand the market coverage of storage products. In addition, Cloud Velocity Program will cover 50 cloud computing products in full, and work closely with value-added distributors to simplify the order process and help cooperation. The partner accelerates the win.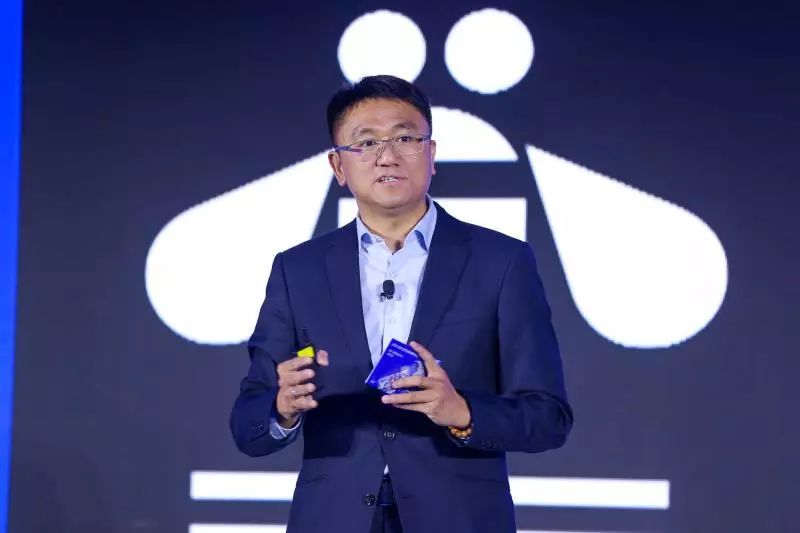 IBM Vice President, General Manager of Greater China Partner Ecology Division Ye Ming
Yemen Vice President, Greater China Partner Ecology Division General Manager Ye Ming said "IBM looks forward to working with innovative and collaborative Chinese partners to create innovation, win-win cooperation, and jointly explore the deployment and application of digital technology in new scenarios to jointly explore new opportunities for future market growth. "
Create a fruitful relationship with partners
IBM partners in this year At the Leadership Forum, a number of partners presented demonstrations of cutting-edge products, technologies and solutions for different industries and applications.
Chen Yi International Vice President Wang Wei
In the medical industry, as the leading provider of smart healthcare innovation solutions in China, Xinyi International uses IBM Private Cloud - IBM Cloud Private to create, run and manage cloud applications to quickly realize dynamic IT growth and transformation Support. Xinyi International has built a cloud platform for medical and health micro-services, focusing on hospitals, medical associations and large medical groups to promote the sustainable development of medical and health industry information construction, realize the interconnection of medical and health data in hospitals, and promote medical care. Effective collaboration between organizations, improve medical efficiency, and reduce operating costs.
Shanghai Zhangjiang multinational enterprise joint incubation Wu Jiaxiang, founder and chairman of the platform
In the new landmark of Shanghai Science and Technology Development, "Zhangjiang International Innovation Port", the 6789 Group cooperates with multinational companies such as IBM Under the guidance and support of Zhangjiang Management Committee, it has created a platform for the gathering and release of core resources for innovation and entrepreneurship - Zhangjiang multinational enterprise joint incubation platform. Through the combination of innovative products and platforms such as IBM Watson Studio, ICP for Data, ICP, etc. Local resources and market resources have jointly created an artificial intelligence innovation center operation service platform, an artificial intelligence incubator, an accelerator operation service platform, and a smart research platform to help users quickly connect with artificial intelligence.Improve service quality and customer experience by improving service quality, shortening product development cycles, and reducing operational risks and product defects.
As a key member of the information service business segment of the Fujian Electronic Information Group, Xinglian Yunfu adheres to the independent innovation and eco-led development model, focusing on high-end server systems. R&D and promotion, precisely because of its outstanding technical strength in the server field, Xinglian Cloud Service has become an important partner for IBM to promote the ESA cooperation model in China. The two parties will work together to build a more valuable infrastructure for customers.
Ma Weike, general manager of IBM Software Group of Digital China Group, said: "IBM drives industry-leading technology to drive digital transformation and reshaping processes in different industries. We hope to use IBM's cloud and artificial intelligence platform to enhance our skills, accelerate the deployment and implementation of solutions, and promote the transformation of industry and customers.