In recent days, Infineon technical team and distribution partner Xiamen Xinheda Electronics Co., Ltd. went to Guangdong ShuoGao Intelligent Technology Co., Ltd. (hereinafter referred to as "shuo" "High intelligence technology" has conducted friendly contacts and reached agreement on enhancing understanding and deepening cooperation. In the future, the two parties will continue to work together to promote the application of more efficient, stable and safer semiconductor components and solutions in the field of electromagnetic induction heating applications.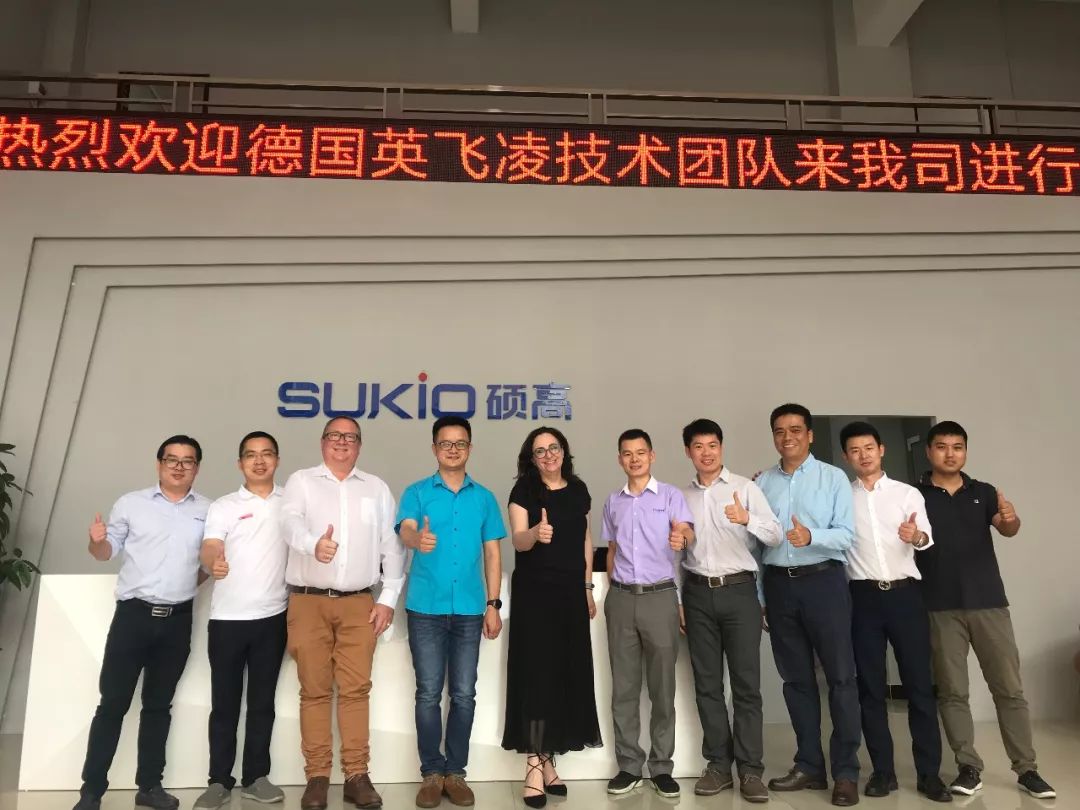 With the staff of the Sogo Intelligent Technology staff,The Infineon technical team visited the R&D department and the laboratory. Sogo Intelligent Technology introduced the company's independent R&D design and global business development to Infineon's technical team. The interaction on the spot was constant and the atmosphere was very active.
Based on the development direction of science and technology, intelligence, safety and efficiency, Sogo Intelligent Technology is a comprehensive induction cooker brand integrating R&D, production, sales and service. . For a long time, Sogo Intelligent Technology has maintained a good cooperative relationship with Infineon and is an important local partner of Infineon. As the world's leading semiconductor technology company, Infineon provides high-tech intelligent technology with excellent performance and reliability of igbt single-tube and module, providing powerful performance for Sogo's smart technology electromagnetic cooker products. Guarantee, help Sogo Intelligent Technology achieve a qualitative leap in the quality of products.
On the way forward, Infineon will not forget the original heart, and the high intelligence Partners such as technology work together to create a more convenient, safe and environmentally friendly world.
About Infineon
Infineon designs, develops, manufactures and sells a wide range of semiconductor and system solutions. Its business focuses on automotive electronics, industrial electronics, RF applications, mobile terminals and hardware-based Security solutions, etc.
Infineon combines business success with social responsibility to make people's lives more convenient, safe and environmentally friendly. Although it is almost invisible, it has become an indispensable part of our daily lives, whether in terms of electricity production, transmission or utilization.Infineon chips always play a vital role. In addition, they are also indispensable in the field of protecting data communication, improving road traffic safety, and reducing the carbon emissions of vehicles.