On June 24, Shenzhen Xinyi Optoelectronics Technology Co., Ltd. (hereinafter referred to as: Xinyi Optoelectronics Co., Ltd.) issued an IPO application, and proposed to issue no more than 20 million shares. The sponsor institution is Bohai Securities.
The prospectus disclosed that Xinyi Optoelectronics is mainly engaged in the research and development, production and sales of glass protective screens. The products are widely used in smart phones and tablets. A new generation of information terminals, such as smart watches, has become a supplier of glass protective screens for large-scale optoelectronic device manufacturers such as Shen Tianma, Samsung display, Huaxian Optoelectronics, Japan Display and Truly Optoelectronics. Huawei, vivo, Samsung and other well-known brand mobile terminals at home and abroad.
It is reported that the glass protective screen, also known as the cover glass, is an important part of consumer electronics. This time, Xinyi Optoelectronics plans to invest 1.8 billion yuan for the construction of Huangshi Xinbo Glass Protective Screen Project, mainly for Shenzhen Tianma and Huaxing Optoelectronics. visible,In addition to the cover glass manufacturers such as Bourne Optics and Lansi Technology, Xinyi Optoelectronics will become a new strong competitor in the glass market.
Recruiting 1.8 billion yuan to build a glass protective screen project for Huangshi Xinbo Project
Currently, Xinyi Optoelectronics Co., Ltd. is one of the largest professional glass protective screen suppliers in China. Its glass protective screen products are mainly front cover protective screens for information terminals, namely glass panels for protecting touch display components. It must be able to fit closely with the touch display module or display screen, and the outer surface has sufficient strength, which is an important component of electronic products.
In addition, Xinyi Optoelectronics also has a small amount of glass protective screen back cover business, which is used to protect the electronic components of the electronic device. At the same time, it can also enhance the aesthetics of the products. Under the push of 5G and wireless charging technology, the application of the glass back cover is more and more extensive.
According to the prospectus, during the reporting period, Xinyi Optoelectronics' revenue was 488 million yuan, 558 million yuan, and 1.118 billion yuan respectively; net profit was 17.16 million yuan, 56.54 million yuan, and 146 million yuan.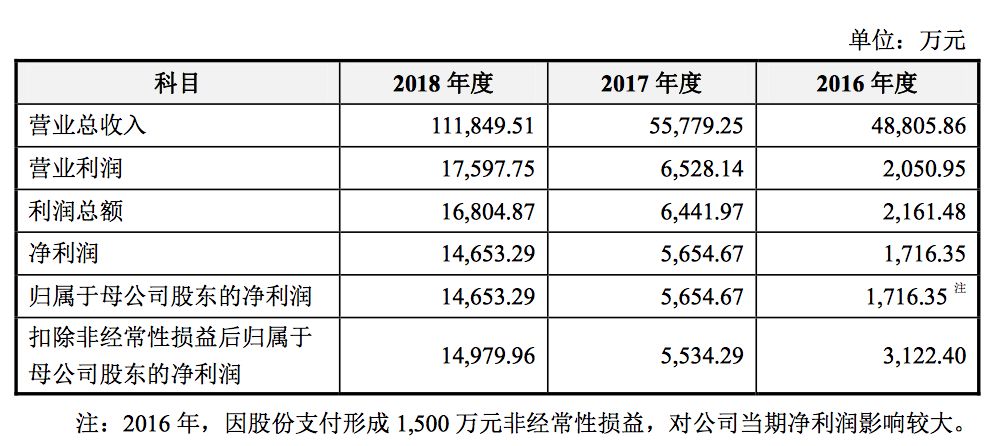 Among them, Xinyi Optoelectronics' glass protective screen is the core product. During the reporting period, it realized revenue of RMB 306,271,300, RMB 4,408,273, and RMB 1,105,070,700 respectively. Yuan, the proportion increased year by year; while a small number of touch display products, the reported income of 11,113,600 yuan, 10, respectively,2,206.8 million yuan and 61,118,800 yuan, mainly for small genius smart watches, BBK education electronic products and other products supporting the supply, the proportion is decreasing year by year.
After further defining the strategy of focusing on glass protective screen products, Xinyi Optoelectronics will no longer carry out touch display products business in November 2018, fully deploying glass Protective screen business.
This time, Xinyi Optoelectronics plans to raise 1.8 billion yuan for the construction of Huangshi Xinbo Technology Co., Ltd. electronic product glass protective screen construction project (glass product project) Supplementary liquidity, etc. As follows:
Shen Tianma has topped the list of top customers for two consecutive years
Currently, glass protection The screen is not only a functional device for protecting the display screen, but also a visual component that affects the purchase choice of the consumer. As a protection device for the display screen, the product technology is upgraded accordingly with the update of the display screen, from the original 2D product. To 2.5D products, to 3D products, comprehensive screen products, every upgrade of product technology has put forward new requirements for the research and development capabilities and yield control capabilities of glass protective screen enterprises.
Xinyi Optoelectronics has been deeply immersed in this field for 6 years. After stable supply to customers such as Shentianma and Samsung Display, Xinyi Optoelectronic's glass protective screen production capacity has increased significantly.
The main production capacity and output of Xinyi Optoelectronics during the reporting period are as follows: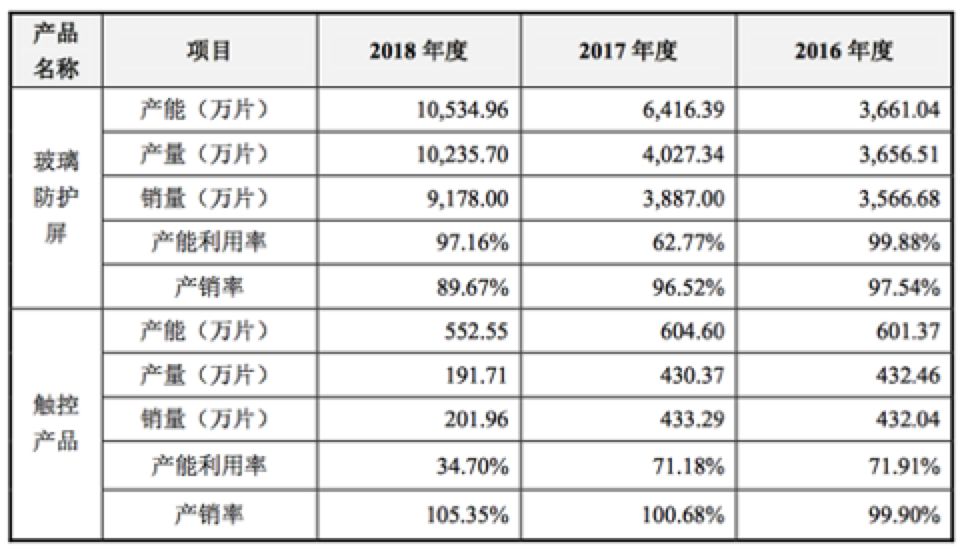 At the same time, during the reporting period, Xinyi Optoelectronics sold the amount to its top five customers and its revenue accounted for the following:
< p style="text-indent: 2em;"> It can be seen from this thatBased on the high concentration of downstream terminal brands in the consumer electronics industry, the upstream raw materials and component suppliers also have more concentrated customers. At the same time, Xinyi Optoelectronics mainly serves Shen Tianma, Samsung Display, Huaxian Optoelectronics and Xinli Optoelectronics. Large-scale electronic panel and touch module manufacturers are also able to obtain large and continuous orders, and also cause a high degree of customer concentration.
In addition, at the end of each reporting period, the inventory balance of Xinhao Optoelectronics was RMB 42,266,700, RMB 4,921,200 and RMB 10,947,100, respectively. The overall trend is on the rise. The company's products are customized products, which are produced and sold in a way that is fixed by sales and ordered by the company. Before the new products are put on the market, the company will purchase raw materials, organize production and stocking according to customer orders or demand plans, and also according to customers. The demand plan is balanced with the company's production capacity to arrange production. Due to the rapid changes in the downstream industry demand, if the company's customers cancel the orders placed to the company due to product structure adjustment or market factors, and the company cannot negotiate with the corresponding customers or it is difficult to take effective remedial measures,This will result in a risk of impairment of the company's inventory.
In addition, it is worth noting that Xinyi Optoelectronics, which has submitted an IPO application, is currently in a lawsuit.
It is reported that in October 2018, Corning filed a lawsuit against Xinyi Optoelectronics as a defendant in the Western District Court of New York. Originally told that the company used the Corning proprietary technology covered by the contract to process non-Corning glass. Therefore, the court ordered the order: 1. Confirmation that Xinyi Optoelectronics has constituted a default and continues to default; 2. Prohibition of Xinyi Optoelectronics and its related personnel: (1) Use or disclosure of Xinyi Optoelectronics and obtained from Corning since April 2016 Any confidential information or trade secrets, except for Corning Glass, which is being finished according to the contract; (2) using the patents and applications described in the Corning Technology, including at least US-* patents and CN-* patents Claims, except for Corning Glass, which is being finished according to the contract; 3. Ordering Xinyi Optoelectronics to compensate Corning for the damages that were proved in the trial,Including all damage caused by letterhead's photoelectric default; 4. Responsible for the return and/or return of all operating income, profit, profit, compensation and benefits that may be obtained in violation of this contract; Corning is allowed to audit its factory; 6. Xinyi Optoelectronics is responsible for the costs of litigation and legal fees of Corning; 7. All other legal aspects of Corning are granted by the court at its discretion.
In this regard, Xinyi Optoelectronics has hired a US lawyer to actively respond to the lawsuit, and on March 12, 2019, submitted a "rejection of the lawsuit" to the Western District Court of the United States. The motion, requesting the US New York Western District Court to dismiss the plaintiff Corning's lawsuit. As of the signing date of this prospectus, the case has not yet been heard. However, if the relevant lawsuit is lost, it will have an adverse impact on the company's operating profit.