From the iPhone8 full range to Huawei Mate20, in order to alleviate the fever phenomenon of mobile phone case and wireless charging, terminal manufacturers have Choosing to add graphite fins to the phone has caused the graphite fins to be in short supply in the first half of 2018.
In order to maintain a stable supply of graphite heat sink, Apple packaged the graphite heat sink production line of DuPont and SKC of South Korea, while Huawei relied on domestic supplier Feirong Meets the needs of graphite heat sinks. Since then, Fei Rongda has also won orders for graphite heat sinks from domestic mainstream terminal manufacturers such as ZTE and Lenovo, earning a wave of dividends.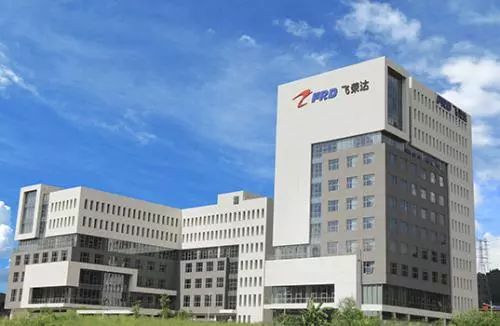 It is reported that Fei Rongda and Huawei have cooperated for more than 20 years, from the initial film switch to the later electromagnetic Shielding and thermal conductive materials, Huawei's market demand has a profound impact on Fei Rongda's product layout.
Because the graphite heat sink market tends to be saturated in the second half of 2018, As the price dropped, Fei Rongda once again solidified its position in Huawei's supply chain with its new business antennas, providing Huawei with a 5G base station electroplating antenna.
From the traditional main shielded heat sink to the antenna array, Fei Rongda has also benefited a lot from Huawei's product demand. But in the future 5G field, Fei Rongda can Whether or not Huawei will continue to go forward, or it will lay the groundwork for its future development.
M&A and three companies are losing money
Fei Rongda is mainly engaged in electromagnetic shielding and thermal conductive materials. The main products include electromagnetic shielding materials and devices, thermal conductive materials and devices and others. There are three major categories of electronic devices, including Huawei, Dell, Microsoft, Cisco, and Facebook. The downstream applications include communication base stations, smart phones, computers, automotive electronics, data centers, etc.
With the slowdown of demand for electromagnetic shielding materials, thermal conductive materials and devices from Feirongda, in order to seize the 5G commercial highland, Feirongda opened the M&A model in 2017 and successively acquired three companies. Including acquisition of 51% equity of Bowei Communication for 153 million yuan, acquisition of 51% equity of Runxingtai for 170 million yuan and acquisition of 55% equity of Kunshan Pinhao for 71.5 million yuan.
It is reported that Bowei Communication focuses on the research of 5G MASSIVE MIMO technology direction.It can complement its antenna design and development and test capabilities. Runxingtai's main business is the production of semi-solid products. Its aluminum semi-solid die-casting technology can provide customers with integrated solutions for shielding and heat conduction. Kunshan Pinhao's main business is heat dissipation modules, radiators and related ancillary products in electronic products, perfecting its product range in the field of heat dissipation.
Such an intensive acquisition, although enabling Feirongda to accelerate the strategic layout of 5G, but strengthening its market competitiveness in the field of mobile communication antennas, Increased the risk of high reputation.
According to Fei Rongda's 2018 performance report, Kunshan's loss was 2.3 million yuan, Bowei Communications' loss was 6.01 million yuan, and Runxing's loss was 9.22 million. The three companies combined a total loss of 17.53 million yuan in 2018.
When Feirongda acquired Bowei Communications,Boyi Communications promised a net profit of not less than 12 million yuan, 24 million yuan and 36 million yuan respectively from 2018 to 2020. Today, Bowei Communications' 2018 net profit loss failed to fulfill its performance commitment.
Although many of the subsidiaries of Feirongda currently deploying 5G have suffered losses, in the long run, these companies still have the hope of "performance recovery".
With the advent of the 5G era, the demand for base station antenna upgrades has increased, while Bowei Communications is supplying base station antennas and 5G antenna services such as Huawei and Nokia Ericsson. Or it will become an important weapon for Bowei Communication's performance turnaround; in addition, the base station antenna of Bowei Communication and the antenna array of Feirongda's self-developed research can complement each other and drive the company's performance to further improve.
The antenna array welcomes the incremental market
the antenna element acts as a key part of the antenna, with Guide and amplify the effects of electromagnetic waves,The electromagnetic signal received by the antenna is stronger. During the construction period of the base station, the antenna array market has a relatively strong competitive advantage.
With the development of 4G to 5G, Fei Rongda's new business antennas ushered in a strong development momentum. It is reported that 4G networks generally use 2-8 channel antennas, generally 10-40 antenna elements. Compared with 4G, the 5G base station antenna will undergo major changes, and Massive MIMO (large-scale multi-antenna array) will be used in full. The number of antenna oscillators will increase significantly, reaching 64, 128 or even 256, which can enhance the spectrum through different dimensions. Utilize efficiency and energy efficiency.
It is understood that there are three types of antenna arrays on the market, patch, die-cast and plastic, and several vibrators in weight, accuracy, structure, performance and Prices vary. Among them, the plastic array has LDS (laser) technology and selective plating scheme.
The current LDS process is quite mature in the field of mobile phone antennas, and has a series of representative manufacturers such as Xinwei Communication, Shuobeide and Lixun Precision. goods.
Fei Rongda has been working in the antenna field for six years, self-developed "modified plastic + selective laser plating" process, using plastic materials, using 3D The injection molding method completes the manufacturing of the complex shape of the antenna array at one time, and uses the selective laser plating process to metallize the plastic surface, which has the characteristics of light weight, small volume, low cost and excellent performance. Appreciated by equipment manufacturers, this also makes it a leading company in the antenna industry.
According to the micro-network, Feirongda's antennas in 2018 have a revenue of about 20 million, mainly for Huawei and Nokia. Among them, the antenna array business from Huawei's order revenue accounted for 20% of the company's total revenue.
According to industry sources,"In 4G equipment, Nokia mainly uses die-casting, while Huawei prefers plastics to adopt a selective plating scheme. As a major supplier of Huawei plastics, Feirongda has a competitive advantage in the profit of plastic antennas. Relatively high."
As 5G base station construction enters the fast lane, the demand for 5G antenna array will increase exponentially, and the selective plating scheme has certain technology and first Advantages, and won the blessing of Huawei orders; but with the increased competition in the antenna market and the price decline, coupled with the current Sino-US trade friction escalation and industrial environmental impact, Fei Rongda's antenna array business may face challenges.