IBM announced on July 10 that it has officially completed the acquisition of Red Hat for $34 billion, as a killer to face Amazon, Microsoft, A strong rival such as Alibaba has become the biggest gamble in IBM history.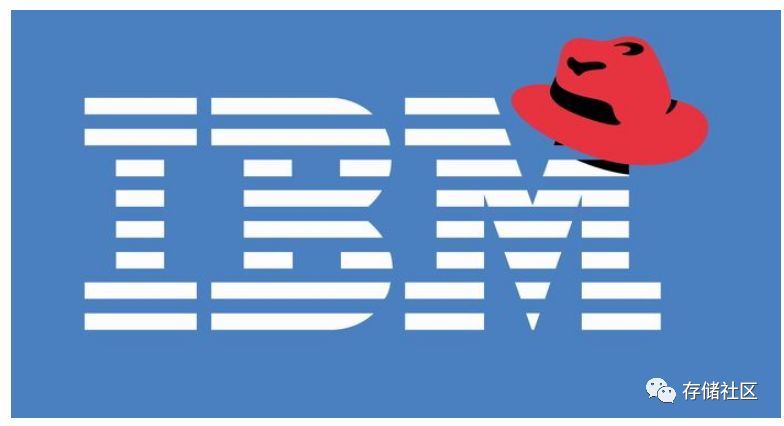 This acquisition has made IBM a leading hybrid cloud provider, accelerating IBM's transition to a high-value business model, and Red Hat's open source innovation, Expand to a broader customer base. And IBM will maintain Red Hat's independence and neutrality, providing customers with freedom, selectivity and flexibility. Among them, Red Hat said that the firm commitment to the open source community will not change.
So the problem is, IBM will have its own proprietary storage products and Red Hat's open source storage after the acquisition The product set, how will IBM choose the two ways to provide storage software?
The Red Hat portfolio includes five open source storage software products. The following diagram tabulates each company's storage products and proposes four or five partially overlapping related sections.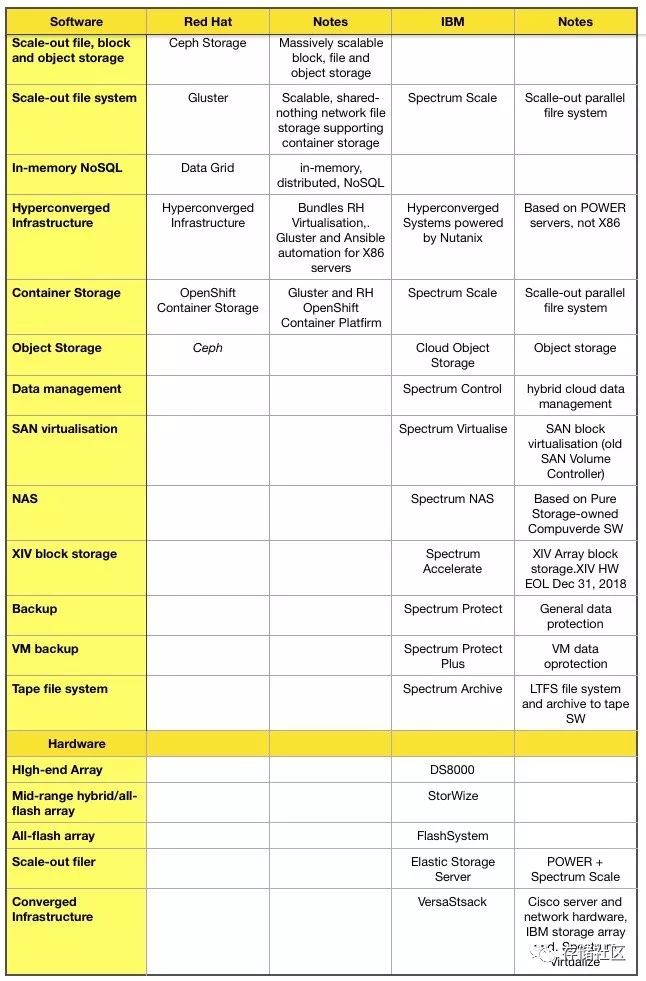 Part 1:We can see that Red Hat has Ceph-based storage software that provides scalable file, block and object storage. IBM doesn't have exactly the same thing, but its Spectrum Scale provides massively scalable and parallel access to file storage. IBM also has cloud object storage for object storage, so there is a partial overlap with Ceph on the file and object side.
Part 2: Red Hat's Gluster expandable network file system software with Spectrum Scale Overlapping and overlapping with Red Hat's own Ceph.
Part 3: IBM's hyper-converged infrastructure products are based on Nutanix software and POWER servers. Red Hat hyper-converged infrastructure software is available for X86 servers, so the effective overlap is minimal.
Part 4: Red Hat OpenShift container storage overlaps with Spectrum Scale and is also available Container storage.
The actual overlapping parts are largely complementary to each other in the two product groups. Perhaps IBM will consider expanding the open source storage software product set as a way to have a more consistent storage software marketing position. After all, the most important promise that Red Hat has made and will continue to adhere to is the need to develop 100% enterprise-class products based on open source technology.
How much is IBM's passion for open source software? Can IBM transfer one or more storage products to Red Hat and provide it as open source software? For example, XIV grid array software can be converted to open source because XIV array systems are no longer supported. IBM may ask why there should be two ways to provide software.Is its own proprietary product and Red Hat open source product set complementary?
In other words, only by giving customers access to the widest range of ecosystems, allowing products to run where they are needed, can provide customers with a real choice. It is in everyone's interest to make Red Hat still Red Hat.