According to foreign media reports, an Australian battery supplier said that major players in the battery production field, especially in North America and Europe, car manufacturers Worried that with the soaring production of electric vehicle batteries, there will be a shortage of key raw materials for battery production in the future.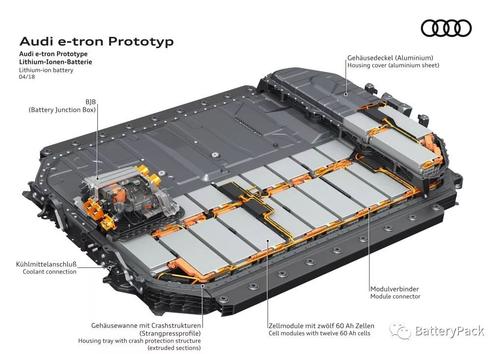 Clean TeQ Holdings is the development of Australia's Sunrise nickel-cobalt bismuth project Shang, the company's CEO, Sam Riggall, saidMore than a dozen companies have expressed their desire to acquire a 50% stake in the nickel-cobalt project, as some companies have not yet demonstrated sufficient momentum to ensure the supply of raw materials. Riggall said, "North America and Europe are beginning to realize that raw material problems need to be solved urgently."
In May this year, Volkswagen Group chose to cooperate with Sweden's Northvolt to produce electric Car batteries; the German and French governments have pledged to provide financial and political support for the battery manufacturing industry. According to Bloomberg News, by the end of 2021, the number of electric vehicles available to consumers in the United States is expected to double.
Clean TeQ said last month that it has appointed Macquarie Group to find a partner for the company, which is trying to get a final offer for the Sunrise project equity by the end of September. And will complete the sale by the end of the year.
Bloomberg New Energy Finance said in a report that with the addition of battery capacity in the US and Europe,It is expected that by 2025, China's control of the production of lithium-ion batteries will be relaxed.
Riggall said that the scale of investment in electric vehicle product lines in Europe and North America means that automakers and related industries are paying attention to how to ensure future battery nickel The supply of materials and ensuring an adequate supply of cobalt material after the market tightens between 2021 and 2022. "Their concerns are being forced to move to raw materials as they begin to realize that the business in this area is facing significant risks."
Bloomberg New Energy Finance says it is used There will be a shortage of nickel sulfate in battery products, and demand is expected to exceed the planned new capacity. In addition, the demand for cobalt materials may exceed global supply by around 2025.
Since the beginning of 2018, due to the new supply of existing producers in the Republic of the Congo, and some battery manufacturers seeking to reduce the amount of cobalt in the battery, the price of cobalt materials Sharply fell.In the past year, the price of nickel on the London Metal Exchange also fell by 11%.
Riggall said that Clean Te expects to commercialize the Sunrise project from 2022, which will last for more than 40 years.