1. Quick measurement:
A. Open the battery door and load the 7th battery;
B. Pull the trigger to turn on; p>
C. Target the surface of the object to be measured by positioning the laser (if it is not required to be laser-positioned), the target temperature of the trigger will be displayed on the LCD, after the trigger is released. The temperature will remain displayed on the LCD.
2, high temperature point positioning:
Press and hold the switch button, and at the same time slowly move the laser point of the thermometer up and down for scanning and positioning.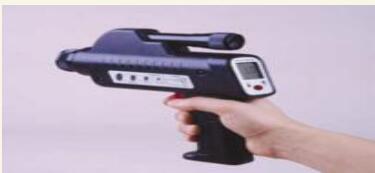 1. Ambient temperature
If the infrared thermometer is suddenly exposed to an ambient temperature difference of 20 °C or higher, allow the instrument to be 20min adjust to the new ambient temperature.
2, only measurement surface temperature of the object
The infrared thermometer cannot measure the internal temperature of the object. /p>
3, pay attention to environmental conditions
Steam, dust, smoke, etc. will block the instrument's optical system and affect accurate temperature measurement.
4, positioning hot spots
To find hot spots, first use the instrument to aim at the target, and then scan the target up and down until the hot spot is determined.
5, handheld infrared thermometer Temperature measurement is not possible through glass
Glass has very special reflection and transmission characteristics, and it is not able to make accurate temperature readings, but it can be measured by infrared window. Infrared thermometers are best not used for bright or Temperature measurement of polished metal surfaces (stainless steel, aluminum, etc.)