1. Because the current of the power cable is relatively large, a magnetic field is generated around the current. In order not to affect other components, the shielding layer can shield the electromagnetic field in the cable.
2, can play a certain role of grounding protection, if the cable core damage occurs, the leakage of current can be shielded laminar flow such as the grounding network, to play safe The role of protection.
A cable shield is a component that isolates an electromagnetic field in a cable product from external electromagnetic fields. The essence is a measure to improve the electric field distribution.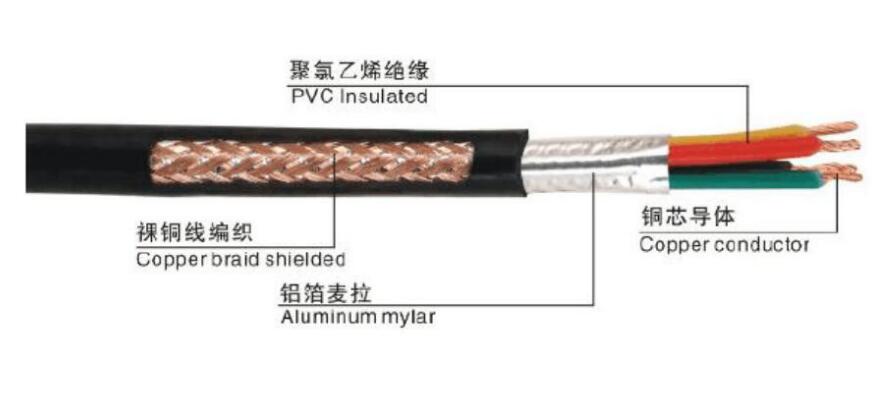 The cable conductor is made up of stranded wires.It is easy to form an air gap between the insulating layer and the insulating layer, and the surface of the conductor is not smooth, which causes electric field concentration. A layer of semiconducting material is applied to the surface of the conductor, which is equipotential to the shielded conductor and in good contact with the insulating layer to avoid partial discharge between the conductor and the insulating layer. This layer of shielding, also known as inner layer shielding.
Add a layer of semiconducting material to the surface of the insulating layer, which has good contact with the shielded insulating layer and equipotential with the metal sheath to avoid between the insulating layer and the sheath layer. The layer of shielding where partial discharge occurs is called the outer shield.