"Prime Day" is for Amazon, just like double eleven to Taobao.
From the 48 hours after July 15th, Amazon will have a shopping spree. This time, Amazon also announced for the first time that it will extend the discount period to two days and shorten the delivery date of the order to one day.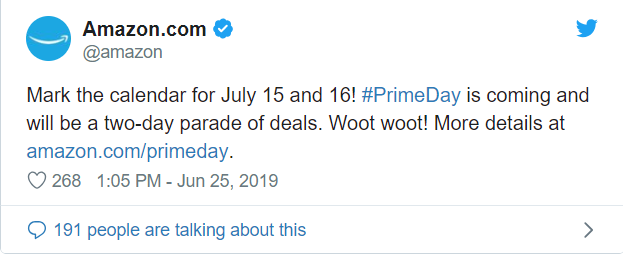 However, on such an important "hands-on", Amazon warehouse employees in five countries around the world said they would strike collectively.
According to foreign media CNBC, Amazon employees in Minnesota have been on strike for six hours on Prime membership this year, demanding less strict work quotas and more Temporary workers are transformed into long-term employees. In addition, Amazon bases in New York, San Francisco, Shakopee, Portland, and Seattle will also have strikes.
US union chairman Stuart Appelbaum said, "Amazon has been challenging the number of times by extending Prime Day and shortening delivery time. The physical limits of 100,000 workers are like they are trained iron people."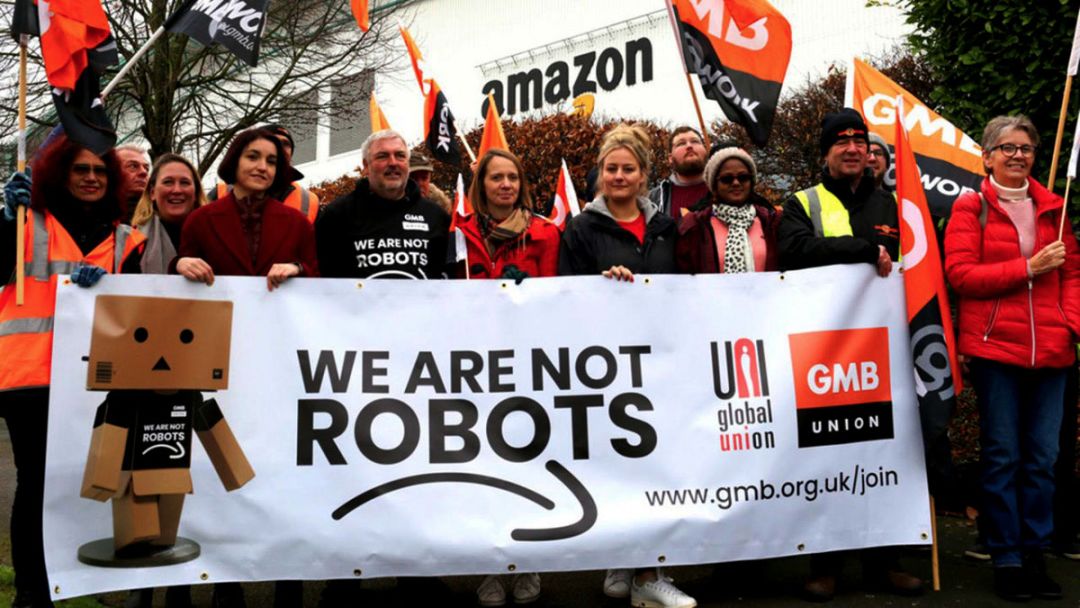 At present, the Prime Day strikes of US and German Amazon employees have begun, and strikes in the UK, Spain and Poland are about to open.
Hundreds of employees in seven factories in Germany will strike today and tomorrow because of long-standing employee compensation issues. Orhan Akman, representative of the German trade union Ver.di, is Quartz shared a statement saying that "Amazon's unprecedented unprecedented Prime-Day discount day excites the public, but employees do not have a salary increase.
British minibus unions will also hold protests at Amazon factories across the country.
After Amazon's strike, What is exposed is the worsening working environment and a lot of employee anxiety in the context of automation.
Workers are hot
This is the fifth year of Amazon Prime Day. This built holiday brought huge sales to Amazon during the off-season, which also forced staff to work overtime to meet shopping. Orders. They need to work 60 hours a week. In order not to fall behind, sometimes they need to urinate in the bottle.
"10 hours in a warehouse without windows Walking around,There is no way to interact with anyone," said former Amazon warehouse employee Seth King, who was interviewed by Vox last summer. "Workers are too tired to continue working. I feel that it is difficult to maintain a healthy mentality when I work in that environment.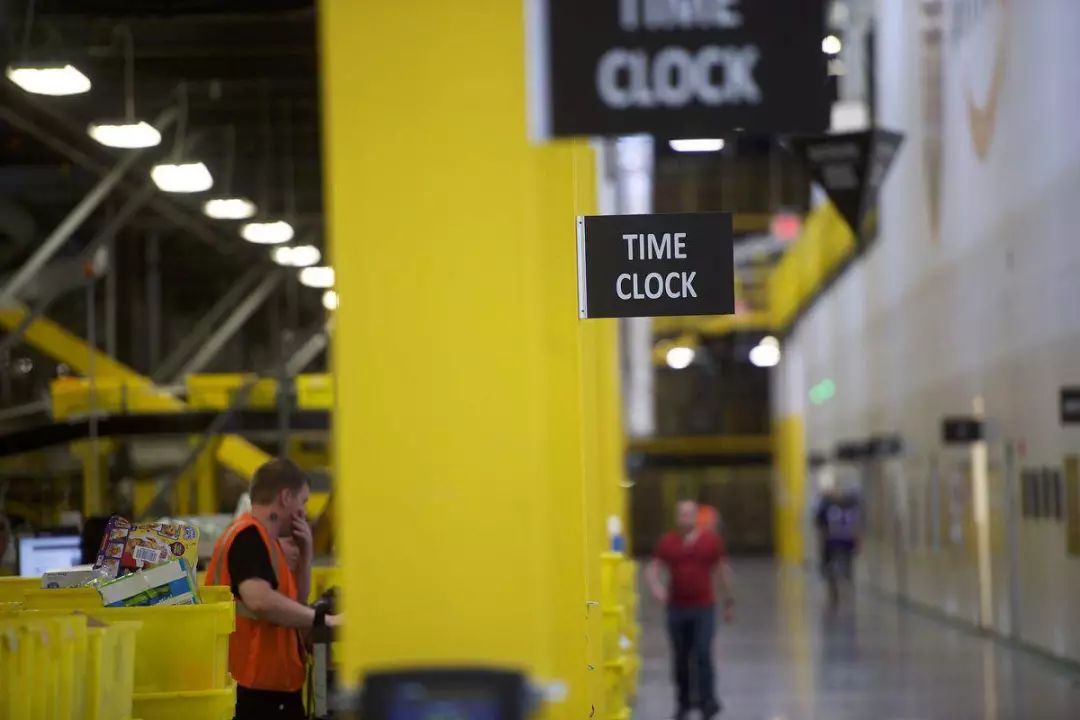 Access to the Amazon Logistics Center in Robbinsville, New Jersey
early about Reports of Amazon's poor work environment date back to 2011. At the time, the Allentown Journal of Pennsylvania reported that the workers in the local warehouse were enthusiastic, and those who left because of the high temperatures were punished.
Amazon has more than 647,000 employees worldwide, 125,000 of whom work in the harsh logistics centers like the ones mentioned earlier.
A machine can delete at least 24 positions
Not just the working environment, this time The fire of employee protests also includes the development of Amazon's automation, which has led to a large number of temporary employees facing the risk of layoffs.
On the one hand, eager to liberate from the heavy work of the machine, on the one hand, fear of being replaced by machines. This should be a true psychological portrayal of all sorting workers in Amazon.
The future of Amazon's logistics network will undoubtedly involve artificial intelligence and robotics, but to what extent will artificial intelligence machines do most of the work? This is an open question.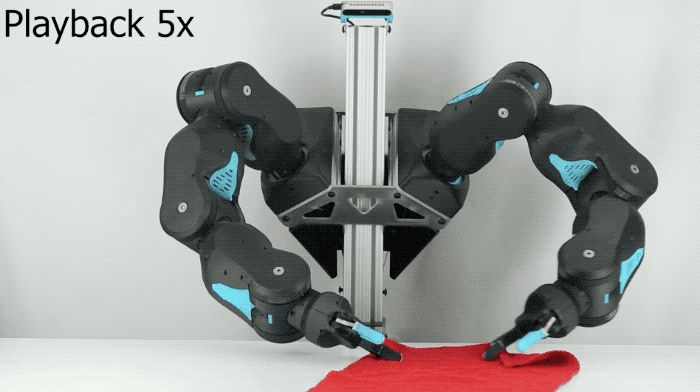 Blue at the University of California, Berkeley Robotics Lab can perform complex manual tasks - stack towels
Amazon has 110 warehouses, 45 sorting centers and approximately 50 delivery stations in the United States. However, only a small part of the workforce is done by robots. Because today's robots are not precise enough, they require extensive training in very narrow factory floors. According to Amazon's technical director Scott Anderson, Amazon's warehouse is fully automated, at least 10 years.
Although the current labor force is required, Amazon's automated process is clearly determined to be rapid and rapid.
In 2012, Amazon acquired Kiva Systems, a company that designs warehouse robots whose technology has slowly integrated into Amazon's logistics system. Not only warehouse robots, but also auto-delivery vehicles, no cash register groceries and lock stores and delivery drones. Amazon has considered installing machines in dozens of warehouses, and each machine can delete at least 24 jobs.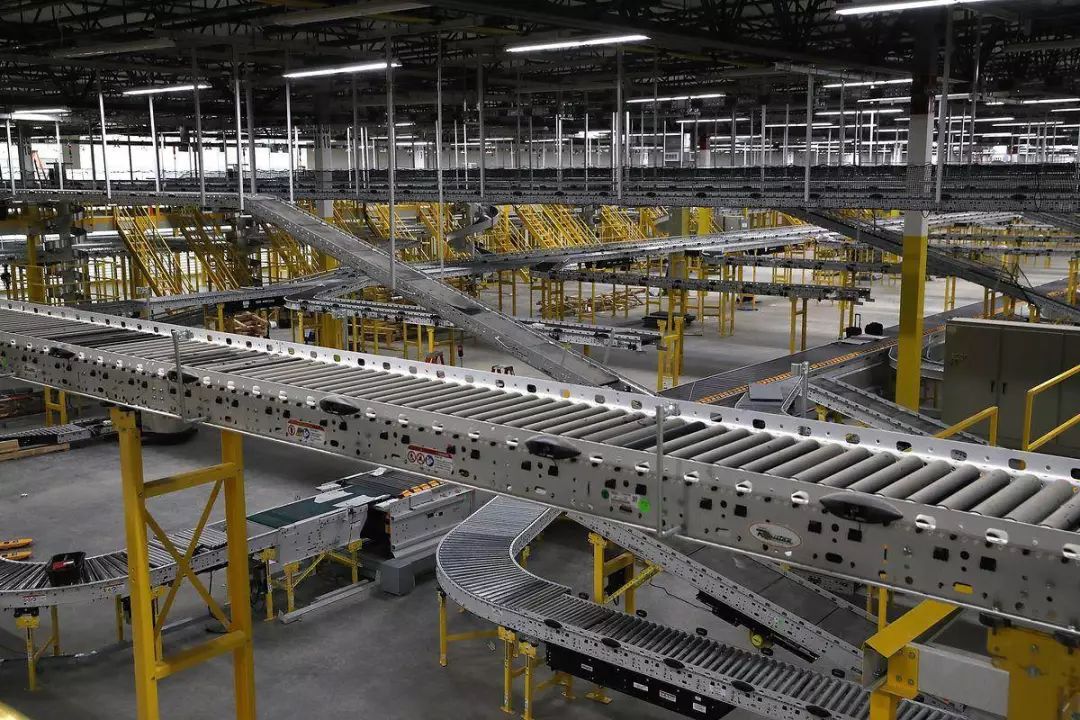 Amazon's conveyor belt at the Sacramento Logistics Center in California, USA, before the start of the factory in 2017
Using machines instead of a large number of blue-collar workers is obviously the ultimate goal of Amazon and Bezos. For this reason, Amazon still does not want to sign long-term agreements with them despite the fact that it still relies on a large number of sorting workers.
After all, in the eyes of this technology giant, the future of logistics is automation.
In the latest In response, Amazon promised to the Wall Street Journal that because the new technology subverts the traditional way of working, they will invest $700 million to automate one-third of US employees, machine learning, and other technologies. Training.
In the face of public questioning, Amazon said,They have met the requirements of the staff and provided a full range of benefits, and invited the public to come to Amazon's warehouse to take a look.
Anyone can make an appointment to visit the Amazon Logistics Center for an hour
This year, Amazon begins to open Forty-six of the world's more than 250 sites offer visits twice a day (previously they only provided on a few of the five sites each month). Anyone can sign up for an appointment online without having to sign a confidentiality agreement or promise to keep their views on Amazon. "The moment to witness the miracle", the propaganda on the website said, "Visit our operation center and see for yourself how we can provide services for you. There is nothing to hide here."
In order to get a glimpse of it, the overseas media Vox reporter Kaitlyn Tiffany signed up for an appointment.She also visited the Amazon Operations Center (ACY1) in West Deputt, New Jersey. She used a news blog to record the visit.
Amazing shooting is also powerless Amazon's large logistics center
through a row of blue Orange-crossed turnstiles, ID-activated vending machines filled with safety gear and Tylenol packaging, there are professional support paper signs, daycare recommendations for Amazon. Mental health assistance card and more. All of this was deliberately emphasized in the guided booklet – $15 an hour,50% pension account grant, generous health benefits and free community college courses.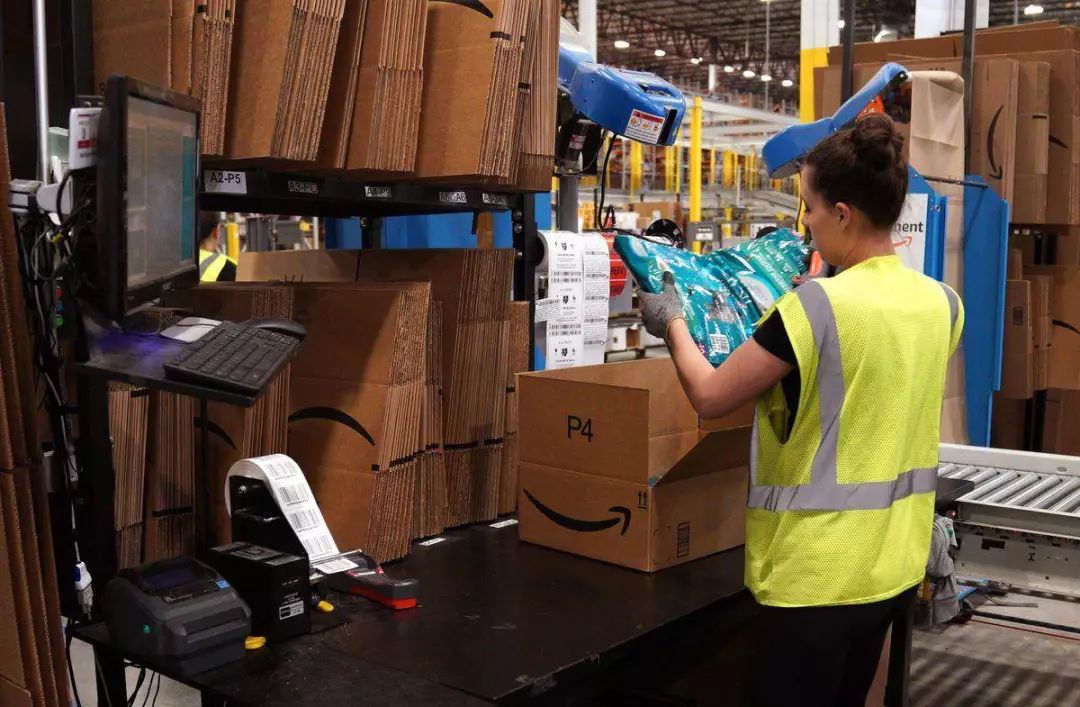 Amazon's packaging point in Aurora, Colorado
Lee Ann Womack There is a lyric in I Hope You Dance - "I hope that when you stand on the beach, you feel your smallness." In 1999, the lyrics described the ocean. But in 2019, this lyrics perfectly shows the Amazon logistics center that is too big to understand and can't do panoramic shooting.
The conversation needs to go through the headphones, because the noise in the building is too large for people to talk at normal volume. At any time, you can see about 30 moving, all-in-one, large bookshelf-like robots dancing under the command of the QR code on the floor. There are thousands of people in the logistics center, and they can't see them at first glance. Standing on a narrow bridge overlooking the ground, you can see an open row of doors on the side. There, the conveyor belt carrying the Amazon parcel runs steadily.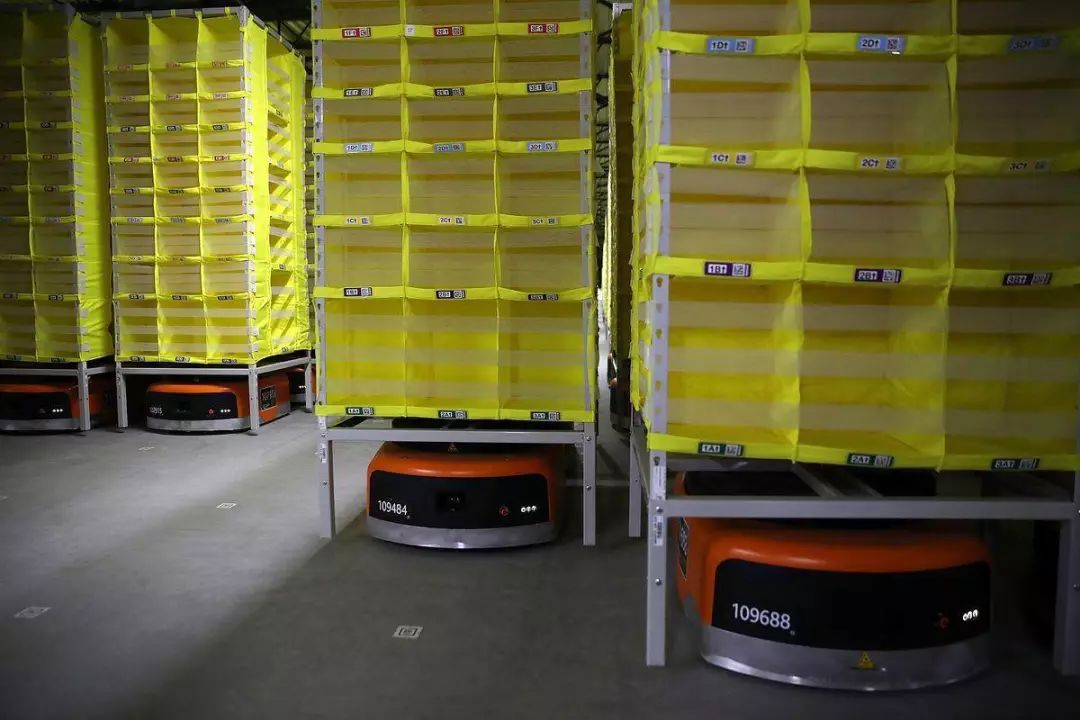 Amazon's bookshelf-like robot
A visiting grandmother bent down and pointed to the mobile tower that was spinning around and said to the little girl: "Wow, Have you seen Aveeno lotion?
The Vox reporter Kaitlyn Tiffany who heard this conversation also began to pay attention to what he saw. "I am holding my breath, I hope I don't see me." Anything I have ordered, because it makes me think that I am also the initiator of this matter. (However, during my first two hours of driving, I have received Amazon's logistics information - my Tigi hair gel will be delivered later in the day)"
When something falls from the robot shelf, the staff must immediately close the QR code of the surrounding floor and then organize a special operation team to retrieve it. They are called "floor health team".
Two tasks require employees and robots to work together: sorting and loading.
Employees stand at a single semi-closed site at least 15 feet apart, from the robot "pick" the dropped items, scan them, and place them in a yellow plastic box called a "handbag", or take the items out of the box, scan them, and "put them back" to the robot.
The staff is like a robot, bend-scan-place, then bend-scan-place. No music, no chat, no Thinking.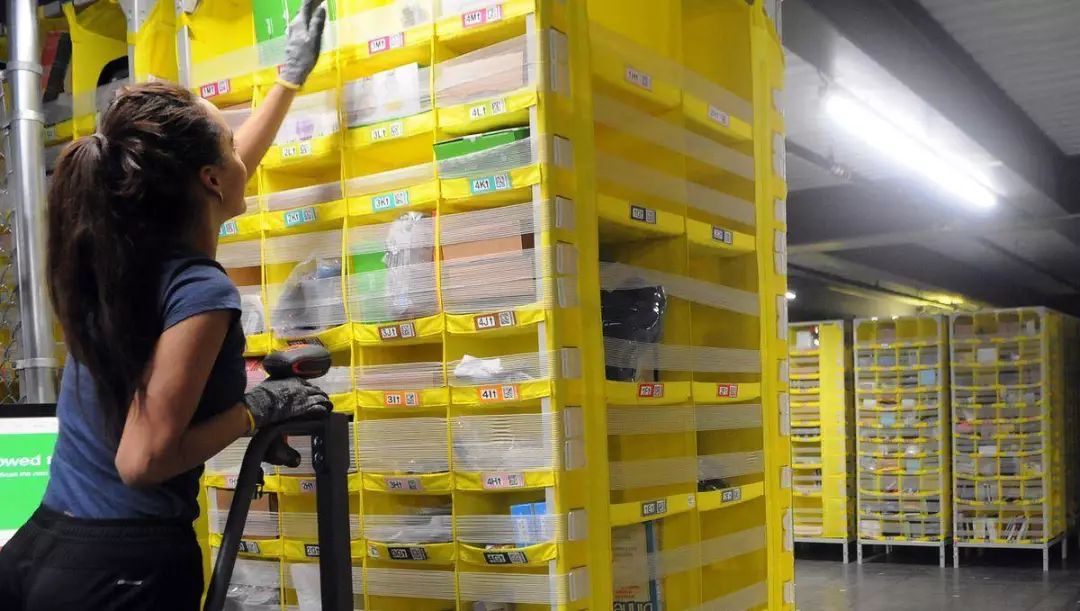 Amazon at a loading point in Florida
The first floor is a Huge space, sitting in the middle of a robotic arm called Trudy, responsible for lifting heavy suitcases. Trudy is surrounded by rows of packaging stations, computers tell employees the right size of the box, then spit out A perfect length of tape.
All orders are processed in the same way, regardless of who is responsible for placing them.
At the end, the people who came to visit were invited to fill out the online questionnaire, they received the thank-you from the guides and the bottled water printed on the "Amazon FC Tour". The guide escorted the visitors through the hall. Leaving, the words on the back of the entrance channel are impressive. "Work hard, play, and create history."