Traditional healthcare systems are nearing the limit, and more and more advanced connected medical devices now offer viable alternatives.
People want to live longer, that is, they don't like to get older in the process. This is a paradox in the aging process, but human life expectancy is rising, so the health challenges of an aging population are also coming.
According to the World Health Organization (WHO), the average life expectancy of babies born in 2015 is now 71.4 years. By 2050, the proportion of people over the age of 60 will nearly double, reaching about 2 billion people. Today, 125 million people are 80 years of age or older. By 2050, there will be so many elderly people in China alone. But the World Health Organization points out that the problem now is that there is little evidence that older people are healthier than their parents in their later years, that is, we face a major challenge.That is to ensure that the social welfare system can cope with future needs.
As stated by the World Economic Forum (WEF), the cost of health care services is spiraling to unsustainable levels, exceeding the rate of economic growth and requiring All public and private stakeholders have made major changes in the provision of medical services. According to the World Economic Forum, traditional medical institutions cannot provide health services on their own. Fortunately, however, change is underway.
According to a recent report by analyst firm Technavio, with the concept of digital medical services and the "healthcare 3.0" It appears that the global remote patient medical market is expected to have a CAGR of 16% from 2018 to 2022. Essentially, Healthcare 3.0 is designed to make it easier for consumers to retrieve and contribute to their personalized health-related data, enabling them to play a more active role in health management rather than relying entirely on traditional Healthcare infrastructure.
"m-health (that is, providing health care through mobile patient monitoring devices such as smartphones) is becoming more and more popular, and it has become a remote patient monitoring An emerging trend in the market." Technavio said, "The increase in the ageing population, chronic diseases and healthcare costs is driving the adoption of mobile medical technology, helping healthcare organizations reduce healthcare costs and use effective remote patients to monitor .
Technology empowerment
Founded in 1996 and headquartered in Waltham, Massachusetts, NeuroMetrix, a spin-off from Harvard University and the Massachusetts Institute of Technology's Health Sciences and Technology Division. The company pioneered the belief that mobile health technology not only enables people to recover from chronic diseases, but also changes the medical industry as a whole.The company's recently released "Quell 2.0" wearable device uses prescription-strength nerve stimulation to block pain signals in the body (Figure 1).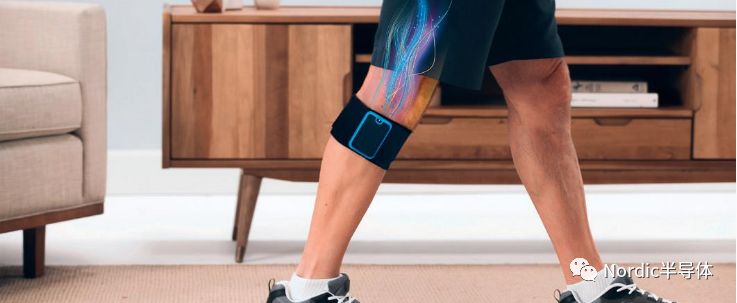 Figure 1: Quell 2.0 is a wearable device that uses prescription-strength nerve stimulation to stop pain signals.
This device is designed for people with a variety of chronic pain symptoms by stimulating the sensory nerves of the patient's calves and then transmitting nerve impulses to the user's brain , triggers a natural response to block the pain signal. By using the low power Bluetooth connection provided by Nordic,Users can control the device via an app on a smartphone or tablet, wirelessly calibrate Quell to its personalized treatment intensity, start or stop treatment, adjust intensity levels, track sleep, activity, pain and gait, and modify other settings To meet its unique pain relief needs.
Andres Aguirre, senior algorithm and software engineer at NeuroMetrix, points out that connected medical devices are becoming more popular, with at least two factors. He pointed out: "Mobile devices are almost ubiquitous, which has enabled the industry to develop a variety of apps for all aspects of our lives, including health, medicine and medical devices. For example, hearing aids have made great progress, not only Because of the amplification technology itself, and because of the addition of various apps, users can modify the hearing according to the environment and background.
"Secondly, there are a lot of unsatisfied The medical needs can be partially solved by at least new networked medical devices. For example, a solution to support an aging population,Its demand is also growing. Continuous monitoring of patient blood pressure and sleep at home provides medical professionals with more comprehensive real-time information and immediate feedback to patients.
Aguirre said that looking ahead, researchers will increasingly focus on explaining the vast amounts of data that connected medical devices receive from people and patients. And use this information to personalize treatment and provide feedback.
Another company has reshaped the networked medical care to enable patients to be outside the hospital Actively managing your health and wellness, the company is Control Bionics in Milford, Ohio, USA.
Wearable Electromyography (EMG) The developer of the project, Control Bionics, recently launched a "NeuroNode" called the world's first wearable EMG assistive technology device.It allows people with amyotrophic lateral sclerosis (ALS), also known as motor neuron disease (MND), or people with other delirium or language loss to go to family, friends, caregivers, and clinicians. communication.
This non-invasive, small medical-grade wireless sensor is installed in the selection as a switch "On the skin above the muscles." When the user tries to move the muscle, even if the muscle movement is not visible, NeuroNode will interpret the signal sent from the brain to the muscle and use these EMG signals to control the pairing with the user through the low-power Bluetooth wireless connection provided by Nordic. Computer, tablet or smartphone. The companion app allows users and clinicians to customize the device to match the user's capabilities.
"NeuroNode allows people with ALS/MND, spinal cord injury, or any condition that causes paralysis and language difficulties to connect with the world.James Schorey, chief technology officer of Control Bionics, said, "Because users don't need to move when using NeuroNode, patient groups that were previously unable to serve through traditional assistive technology devices, there are ways to communicate with their loved ones and control their computers." u> and the environment.
Remote Care
There is a growing presence on the market The more applications that not only encourage individuals to play an active role in their own health management, but also enable interaction between clinicians and patients, as well as seamless remote data exchange between patients and healthcare providers ( Figure 2). ActiGraph, based in Florida, USA, is a leading provider of medical-grade wearable activity and sleep monitoring solutions, recently introducing a wearable device that provides in-depth user activity data to assist in clinical trials. And academic health research.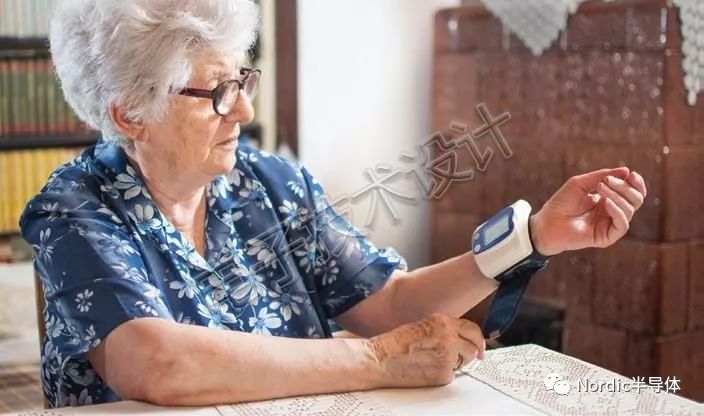 Figure 2: A range of medical devices are supporting the aging population.
The smartwatch shape used by the "CentrePoint Insight Watch" is very user friendly and uses a three-axis MEMS accelerometer to capture and record continuous highs. The raw acceleration data is resolved to provide detailed feedback on individual activity intensity, energy consumption, number of steps taken, and sleep efficiency. Although wearable devices that monitor such activity data are common,But this new device delivers this information almost immediately to researchers and clinical trial sponsors, enabling them to monitor and manage patient data, wear compliance and identify trends in near real-time, which is not common. .
To achieve this goal, data is transmitted from the smart watch to the cradle, which is achieved through the high-throughput, low-power Bluetooth wireless link provided by Nordic. The cradle is then connected to the home gateway supporting the cellular network via USB. From then on, the information is sent to the CentrePoint Cloud platform, where healthcare researchers can easily access and remotely monitor patient data. This is convenient for clinicians and patients.
If the bad news is that the number of people with chronic diseases is increasing, then the good news is that emerging wireless technologies and connected medical devices are keeping pace to achieve healthcare Greater consumerization and solutions that were previously unimaginable but feasible.