In 2019, or by the strategy of Samsung, Samsung broke the traditional practice of optical and expanded the committee. Outer order.
A few days ago, when I visited the camera module market, I learned that several non-first-line camera module factories have received orders for Samsung camera modules through ODM.
Affected by the supply chain relationship, in addition to the camera module field, the lens end of the phone has the same curve as the camera module end. The author learned from people familiar with the matter that in 2019, several non-first-line mobile phone lenses in China also entered Samsung's camera supply chain.
For Samsung's expansion of outsourcing orders, some insiders pointed out that due to the impact of Chinese mobile phone manufacturers, shipments have declined, Samsung has optimized costs and R&D resources. To enhance the competitiveness of its products, open projects and ODM cooperation.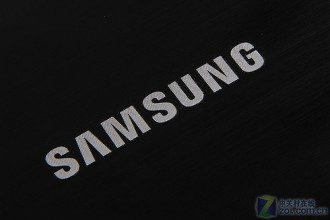 Stop multiple factories in China Domestic ODMs undertake some orders for Samsung A series
Samsung mobile phones are mainly produced in Vietnam, Huizhou, and India. According to South Korea's "Electronic Times", in 2017, Huizhou factory produced 62.57 million mobile phones for Samsung, accounting for about 17% of global production; Tianjin factory has an annual output of 36 million, accounting for insufficient global sales of Samsung smartphones. 10%; two factories in Vietnam produce 240 million mobile phones.
In recent years, Samsung has shut down several factories in China due to the decline in sales in the Chinese market. According to public information, Samsung shut down the Shenzhen factory in April 2018. In addition to the six Korean high-level executives, 320 employees were demobilized. This capacity transfer mainly involves network equipment.
In December of the same year, the 18-year-old Tianjin Samsung Mobile Manufacturing factory was shut down on December 31, and 2,600 employees of the factory were Give compensation or transfer to other factories.
According to public information, Samsung Tianjin Telecom is located in the microelectronics industrial zone in Xiqing District, Tianjin, and can produce 36 million mobile phones per year. In 2010, Samsung produced and sold more than 200 million mobile phones, of which more than 60% were produced in China, while the Tianjin factory produced the most. In the first 13 years of the establishment of Samsung Tianjin Communications, it has produced more than 600 million Samsung mobile phones.
After the Shenzhen factory and the Tianjin factory, the Huizhou Samsung factory became the last mobile phone production plant of Samsung in China, and the news that Samsung shut down its factory in China did not stop.
In June this year, in June 1919, Samsung Electronics said that due to fierce competition in the Chinese market, the company is adjusting the mobile phone production at its factory in Huizhou, China.
Earlier reports said that Huizhou Samsung closed its recruitment work as early as March this year, and began to lay off employees in May. One of the most radical claims is that the Huizhou factory will be closed in September.
However, although Samsung has closed several factories in China, as a mobile phone giant, Samsung has built the world's largest smartphone factory in Noida, India. From the current disclosure, In recent years, Samsung is trying to reduce the scale of China's production, and its main focus is on Vietnam and India.
When Samsung gradually shifts its production capacity to low-cost markets such as Vietnam and India, some orders for Samsung A series have been accepted by domestic ODM manufacturers for China's low-end market.
The author found that some orders for the Samsung A series have been handed over to ODM manufacturers since 2018. Take Galaxy A6s as an example. Last year, Samsung outsourced the production of Galaxy A6s mobile phones to Chinese ODM companies. The Galaxy A6s is also one of Xiaomi's foundries.
Several domestic non-first-line camera factories have received orders from Samsung
Since Samsung is still sitting in the position of mobile phone boss, but it is really dangerous, it is difficult to compete with Apple in the high-end mobile phone field, and Samsung's low-end mobile phone is compared with Chinese mobile phone manufacturers. In the production of mobile phones, there is no price advantage, in order to reduce costs, Samsung outsourced some mobile phones to ODM manufacturers.
When Samsung handed over some of the low-end market items to ODMs, this phenomenon is not only beneficial to ODMs, but also to ODMs. Upstream and downstream suppliers.
This also means that the non-first-line camera module factory is expected to get Samsung's order. In fact, this is true. Due to the influence of supply and demand, many non-first-line camera manufacturers in China have already received Samsung orders through ODM.
As of press release, the authors found that there were more than three vendors entering the Samsung camera module supply chain through ODM this year.
The domestic mobile phone lens factory also has a curve similar to the camera module end. It is understood that several domestic mobile phone lens factories have also entered the Samsung camera supply chain through ODM.
Samsung outsourced the low-end part to the ODM foundry. To some extent, this phenomenon can further promote the shipment of camera products from domestic second- and third-line camera manufacturers. On the other hand, it may The competition pattern in the domestic low-end mobile phone market has further intensified.