Huawei Chief Financial Officer Meng Xizhou has been under surveillance for more than six months in Canada, during which someone asked Ren Zhengfei, did this matter make him Crash or depressed. He said that it is not.
Ren Zhengfei has had severe depression. He has said this many times, but few people have noticed it. His external image is omnipotent and tough.
A day after the incident, Ren Zhengfei and his wife went to the cinema to watch a "Star Trek". The male lead could not find a person after 90 years of freezing. Open the dormant bin and pull out another person to accompany him. In the few minutes after the elevator went off the field, he felt lonely and depressed for a long time.
"I don't think the world can't control it in the future," he said to his wife. "I may be a bit depressed."
A few minutes later, he returned to normal.
At the end of May, in a small coffee discussion, he said that emotional management, In the past, the resistance was weak, and now it is solid and resistant.
Emergency is not easy. Since 2000, Ren Zhengfei has suffered from more and more serious depression. Every time he wants to commit suicide, he calls Sun Yafang, the then chairman of Huawei. "I want to commit suicide, come and save me!" "
After finding the root cause, Ren Zhengfei began taking medication. About 2006, depression was completely good.
Depression, Ren Zhengfei's coping style reflects his style of crisis management: First, "know that this is a disease, you must save yourself at a critical moment." Second, "I have to find a reasonable illness." The treatment of the disease, believe in scientific treatment."
Huawei was established for 32 years, from scratch, from domestic to global, from individual arms to group army, eventually forming synergy, embarking on the peak, and at any time Prepare to climb the next big mountain.
In the past few years, Huawei has successively consolidated the strong position in the field of telecommunications and mobile phones, and the cloud-based enterprise digital market has also begun to develop rapidly.
According to the previous plan, in the next two or three years, the company will combine its own accumulation in communications, terminals and cloud to attack the world. u>5G market, attacking the next hill, this direct competitor on the way up the mountain, almost into the no-man's land.
The suppression of the US government has disrupted the pace of Huawei.
The current problem How to maintain Huawei's progress in political warfare, legal warfare, technical warfare and public opinion wars one after another. First, we must save ourselves; second, we must save ourselves.
A few days after Meng Xiazhou was detained in Canada, Ren Zhengfei signed a series of Huawei reform documents. These documents have been prepared for a long time, and the issuance will be implemented on the same day. One of Huawei's three business lines The consumer business (mobile phone business) began to take the lead in reform, and the operator business subsequently launched reforms.
These reforms are known as Huawei's "prepared tires program" At the small meeting at the end of May, Ren Zhengfei said that it was two years earlier than the node he envisioned.If it happens again in two years, he may be more calm. "We can't change the external environment, first change the interior to meet the external environment."
The external environment changes almost every day. The Canadian court decided to hold another session on September 23, which will further clarify the future of Meng Zhouzhou. On July 10, the US Department of Commerce decided to relax the list of equipment embargoes for Huawei, allowing some companies to supply Huawei. The Sino-US high-level negotiations seem to have opened a gap in the deadlock.
But from the time when Ren Zhengfei ventured to sign a series of Huawei internal reform documents six months ago, Huawei's spare tire program has pressed the start button. The outside world is most concerned about whether Huawei will release its own operating system, Hongmeng. Hongmeng is indeed one of Huawei's most important spare tires. However, if you analyze Huawei's business, law and public opinion, you may know a new and slightly stranger. Huawei.
Hong Mengzheng
The US government's pressing, but it may bring Hongmeng's "good fortune and peace"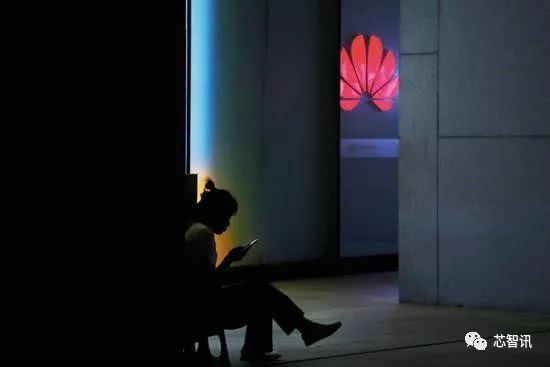 The earliest to push Hongmeng to the front desk is Yu Chengdong, president of Huawei's consumer business. In March of this year, Yu Chengdong was interviewed by German media. It is revealed that Huawei has developed its own operating system in case the US technology giant no longer authorizes the existing system. At that time, Yu Chengdong said that Huawei has prepared its own operating system. If necessary, Huawei will start the B plan. Preparation.
On May 21 this year, Yu Chengdong further stated that the fastest this fall, and at the latest next spring, Huawei will launch its own operating system.
This operating system will open up mobile phones, computers, tablets, TVs, cars, smart wear, and unified into an operating system.
Yu Chengdong said that this is an operating system designed for the next generation of technology, compatible with all Android applications and all web applications, if the Android application is recompiled, in Hongmeng On the operating system, running performance will increase by 60%.
This sounds exciting. Especially at that subtle key node.
On May 15, US President Trump signed an executive order requesting the United States to enter a state of emergency.US companies must not use telecommunications equipment produced by companies that pose a risk to national security. After Trump signed an administrative order, the US Commerce Department issued a statement on the 15th that it is including Huawei and its 70 affiliates in the US "entity list", prohibiting Huawei from obtaining US companies without US government approval. Components and related technologies.
Subsequently, Google's parent company, Alphabet, ceased to be related to Huawei's business and services, including hardware, software and technical services, including its intelligence, as required by the US Department of Commerce. Mobile operating system Android.
Yu Chengdong said that we are willing to continue to use Google and Microsoft, but were forced to go to Liangshan.
In the years when Huawei's mobile phones have gradually emerged, news about Huawei's development of its own operating system has appeared, but according to the Caijing reporter, Huawei The pain to resolve to develop the operating system is 2012, when that year,The United States launched investigations and congressional hearings on ZTE and Huawei, which touched Huawei's sensitive nerves. Since then, Huawei has made up its mind to build its own operating system.
On June 24 this year, Ren Zhengfei further disclosed some details in an interview with foreign media and corrected some claims. He said that Hongmeng is not for mobile phones, but for the Internet of Things, such as autopilot, industrial automation. In addition, one of the advantages of Hongmeng is the ability to precisely control the delay below five milliseconds, even to the millisecond or even sub-millisecond.
On July 18th, Huawei's director and senior vice president Chen Lifang once again stated that the company's Hongmeng operating system is not designed for smartphones, and Huawei smartphones will continue to be used. Google's Android operating system. The recently submitted Hongmeng operating system trademark is mainly for industrial use. Earlier, some industry professionals close to Google told Caijing reporters that Huawei and Google had closely discussed ways to continue cooperation after the US government ban was issued. Google is obviously not willing to lose Huawei.Huawei also does not want to leave Google.
In combination with Huawei's special situation at important time nodes, we can roughly draw four inferences: 1. Hong Meng appears as a "prepared tire" at this time, but Huawei has been planning for a long time; 2. Mobile phone is the most directly affected business line. If there is no non-commercial factor, Huawei does not intend to launch the Hongmeng system at this time. This system is not yet fully prepared; 3. Seven years of technology and The industrial ecology has undergone tremendous changes, and the positioning and technology of Hongmeng has been iteratively evolving. 4. Although more self-protection, at this time, the opportunity to launch Hongmeng is also good.
The virtual or the real thing, Huawei's mass today has made it impossible for the outside world to ignore its key actions. Many professionals who have been interviewed by Caijing reporters are optimistic about Hongmeng.
First, many senior analysts in the mobile phone industry said that Hongmeng should have no resistance in China. Globally, this node is not bad now. If you enter the Internet of Things era,After the mobile phone is deeply bound to the operating system, it may be a disaster to do the system update.
In early July, Google launched the developer website of Fuchsia OS, which was seen as Google officially began to lay out the Internet of Things. Fuchsia is seen as Google's adaptation to the Internet of Things era, replacing Android's next-generation operating system.

Android currently accounts for 84.5% of the global smartphone operating system, but it is not perfect, fragmented, inefficient, ecological Disadvantages such as confusion have always been criticized. Simultaneously,It has no corresponding dominance for the desktop market and the new AR/, Internet of Things and other fields. The most radical way to create a new operating system is to create a new era of all historical issues.
This is the window period for the new generation of operating systems to replace the old system. If Huawei acts at this time, it will have a certain amount of "time".
Secondly, based on the current shipments of Huawei's smartphones, the expectations of Hongmen are gradually increasing. Based on the opinions of many industry analysts, Hongmeng has no major problems at home. Liu Gang, head of 360 mobile assistant, told the Caijing reporter that if the pre-installed Hongmeng shipment threshold is 10 million, developers will compete for adaptation and no one wants to give up this market. Huawei is located in China, and has a huge population and resource dividends to be utilized. The Chinese market will become a fertile ground for Hongmeng's growth. This is "land".
The third,When the United States stepped forward to continue high-pressure Huawei, the strength of domestic support for Huawei was at its peak, and the recognition of Huawei by ordinary consumers increased rapidly. Statistics from third-party market research firm IDC showed that in the first quarter of 2019, China's smartphone shipments were 88 million units, down 3% year-on-year. However, Huawei's mobile phone shipments were 29.9 million units, a year-on-year increase of 41%, accounting for 33.98% of the market share, ranking first.
When talking about the contrarian market of Huawei mobile phones, an anonymous Huawei person who knows that the mobile phone market is fully mature, under normal circumstances, rely on technology and Experience advantage It is difficult to complete a large market expansion. At this time, the power of feelings is unexpected.
The mobile product manager of a large domestic Internet company told the Caijing reporter that Internet companies are now measuring whether they want to cooperate with Huawei, and they must carefully consider the position factor. The attitude of big companies to Huawei is very sensitive.
Chen Hai, vice president of Tourism App, told the Caijing reporter that the company has begun to prepare for the application of Hongmeng, "plan ahead and be prepared." Android probably won't be able to migrate directly, but most of them can be reused, not too complicated."
At least in China, Huawei is at this time "The state of advantage."
Hazardous organic, defeated Tibetan shell. Looking at the history of Huawei's barbaric growth, there seems to be no product or business before. Obviously "the right place and the right place".
However, the challenge of Hongmeng is also realistic.
According to the few information disclosed by Huawei's top executives including Ren Zhengfei, Hongmeng will be compatible with Android. This can be understood as Huawei's footsteps in order to follow Google's footsteps and follow the steps of Android. Variety.The advantage of this is that the application vendor's willingness to follow and the cost of adaptation are reduced. The downside is that Android is dynamic, with new standards every year, new APIs, new features, Huawei's follow-up costs will be very high.
Of course, combined with Huawei's volume today, the wealth of cash flow and the determination to do this, this may not be a big problem.
In addition, Hongmeng can not survive and develop for a long time, depending on whether Huawei's developer ecology is doing well. A senior software engineer told Caijing reporter that after playing the JAVA API lawsuit with Oracle, Google began to push kotlin to developers. This is a programming ecology that Google pushes. This ecology pleases developers, such as operating technology sharing, giving back to developers, helping some entrepreneurs to do apps, or directly giving developers money, gathering enough popularity. And open source a lot of technologies, such as artificial intelligence, cloud computing and big data, UI design.
This shows that Google's appeal in developers is strong enough, and interaction with developers, Huawei may not be weak, but the experience is obviously not rich enough.
In the interview on June 24, Ren Zhengfei did mention that the most important part of the operating system is to build an ecosystem and re-establish a good ecological needs. The time around year.
However, this round of discussion about Hong Meng is not based on any substantive actions of Huawei.
In early July, Huawei released news that a global developer conference will be held in August. It is widely speculated that Huawei will release Hongmeng at this conference. However, a veteran close to Huawei told the Caijing reporter that the facts are not all as stated. This conference is not a regular action of Huawei. The purpose is to attract developers. However, there are no specific conclusions on what to do or what to do.
On July 12, Huawei Chairman Liang Hua made it clear that if it can, Huawei's smartphones will still use Android as their first choice. Will be developed into the operating system of the smartphone, but also according to the actual situation of future development.
Ren Zhengfei has stated from the very beginning that he does not want to be an enemy of the United States and wants to embrace the open position of the global industry. In the discussion on May 22, he once again stressed: "Do you want the country to be prosperous and strong? If you want to be rich and strong, you must learn from the good aspects of the United States."
The third-party market research organization SA continued the dispute between China and the United States, and the United States continued to pressure Huawei to issue a forecast on July 11. SA predicts that if Huawei launches 19 million mobile phones equipped with Hongmeng system this year, it will account for 0.3% of the total smartphone system. The market share of Hongmeng system will increase to 2.2% in 2020 and to 4.3% in 2021.All the way to rapid growth to 8.7% in 2024, of which the proportion of Chinese users will reach more than 90%.
At the same time, Android's market share will decline slightly from 84.5% in 2019 to 82.9% in 2020, and will continue to decline in 2021. 81.1%, 79.6% in 2022, began to enter the 7 prefix. In the meantime, the market share of iOS was about 13%.
In conjunction with Huawei's upcoming Global Developers Conference, it's certain that regardless of whether Hongmeng is a mobile operating system or an Internet of Things operating system, Huawei's own operating system Road, will soon be open to traffic.
God Corps, spare tire program
The mission of Huawei's "Shan Hai Jing" Corps is different.The purpose is the same - to ensure that Huawei's four main lines of business are not "snapped to death"
Hong Meng is the most concerned about the outside world, but Hong Meng Not the first muscle that was shown after being sanctioned by the United States.
Since the Canadian incident in December last year, Huawei has intensively released a series of chip and server platform products. On January 7, the server chip "鲲鹏" and the server platform "Taishan" were released; in just 17 days, the 5G base station core chip "Scorpio" was released again; on March 4, the baseband chip "Baron" was released, in May, equipped Huawei's self-developed router chip "Ling Wei" new products entered the market.In addition, the artificial intelligence chip "Rising" released in October last year, the "Hong Meng" wearing a veil, and the mature mobile phone chip "Kirin", these names are taken from "Shan Hai Jing", so far, Huawei's Shanhai Jingjun formation .
After returning to the public stage, Ren Zhengfei is happy to show a picture of a scarred Soviet fighter. He repeatedly said that today's Huawei is very similar to this one. Soviet fighters. In history, this fighter did not crash, but instead successfully returned because the core component fuel tank and the engine were not hit. The Shanhai Jingjun Corps is Huawei's "fuel tank" and "engine".
There are indications that the size of the Shanhaijing Legion is still expanding - "Financial" reporters check the official website of the State Intellectual Property Office Trademark Office found that from this year 4 Since the beginning of the month, Huawei has registered a number of trademarks. The same trademark name is registered in different categories according to different classifications, and the total number is close to 200.The names of these trademarks include "Suzaku", "Teng Snake", "Qingniu", "Qingxuan", "Dangkang", "Xuanji", "horn tiger" and so on.
Their missions are different, but the purpose is the same - to ensure that Huawei's four main lines of business are not "killed at a glance."
Server chip "鲲鹏", the mission is to ensure that Huawei's business survives under extreme conditions. Huawei's enterprise business product line includes servers, storage devices, and network devices. Previously, it used Intel computing chips (Huawei is the top five general-purpose server vendors in the world). In the case of Kun Peng, Huawei's corporate business and cloud business can continue to operate in principle.
Some people analyzed that because of the design of the kernel based on the ARM kernel, if there is no US sanctions, it is difficult for Kun Peng to be reused in the short term.
A Huawei server expert told the Caijing reporter that Huawei launched R&D in 2015. After several generations of polishing, the latest Kunpeng 920 chip adopts 7 nanometer technology. He believes that this product can be truly Some of Intel's chips compete with each other.
Like "Hongmeng", the biggest challenge facing "Zhangpeng" is also the application of ecological construction, but the business business revenue 744 100 million yuan, accounting for 10.3% of Huawei's total revenue, has limited impact on the overall business.
The "Scorpio" released on January 24 this year is regarded as being inside Huawei. It is a breakthrough high point of Huawei's 5G strength. It is the world's first 5G base station core chip, with breakthroughs in integration, computing power, spectrum bandwidth, etc. If data is used to indicate its importance, built-in Scorpio Compared with 4G base stations, the 5G base station of the chip has a size reduction of over 50%, weight reduction of 23%, power consumption savings of 21%, and installation time is also less than half. At the same time, due to the significant reduction in power consumption of this chip. ,When 5G arrives, 90% of the sites do not need to be remodeled.
According to the unanimous public statement of Huawei's different business line executives, the above different types of chips are not sold separately, only as a component of Huawei products. This means that the strategy of the Shanhai Jingjun regiment is still "advanced and attackable, retreat and defendable" and is more inclined to the latter.
Huawei has a broad business line, and there are many types of chips or platform software required for various products and services. In 2018, Huawei was the world's third-largest chip buyer. The annual semiconductor procurement expenditure reached US$21.131 billion, a 45% year-on-year increase. The purchase from the US was about US$11 billion, mainly from Qualcomm< /u>, Intel, Magnesium and other US giants, the chip types purchased include computer processors, DRAM memory, NAND flash memory and some chips such as DSP.
After the Canadian incident,Ren Zhengfei signed, and almost all of Huawei's full line of business line B plan to start quickly. Caijing reporter learned that each business line has compiled a list of parts and components, the list details the names of the required parts, US suppliers, alternative suppliers, current inventory, support time and other information. In the meantime, Huawei's external situation has changed, and the list has changed accordingly, almost daily updates.
The head of a software company told Caijing that the company's previous project with Huawei had entered the implementation stage. After the US "sanctions" came into effect, One chip of the project could not be replaced by Japanese and Korean or domestic products, so Huawei pressed the stop button on this project.
The above-mentioned people believe that the focus of Huawei's spare tire program is whether it can guarantee survival in extreme situations. The alternative is good or not.
An operator executive analyzed the Caijing reporter,At present, Huawei's main lack of communication services are FPGA chips, DSP chips and analog chips. The localization ratio of these chips is low. For example, 90% of the world's FPGA chips are used by US companies. Thinking and offering by Intel, but on the other hand, the number of communication devices produced is much smaller than that of smartphones, and Huawei spare parts should be able to support them.
"Huawei is likely to be in the field of layout analog chips." The above-mentioned operator executives told the Caijing reporter. In other words, behind the "God and Beasts" who have registered with the official website of the State Intellectual Property Office of the State Intellectual Property Office, there is a bigger game.
"Financial" reporters are temporarily unable to assess the specific proportion of Huawei's actual animal products in Huawei's actual business products today. However, Ren Zhengfei said in the discussion on May 22 that he could not predict how long the US will continue to fight Huawei, but prepared for a lasting war of resistance.
The Shanhai Jingjing regiment brought him more to the bottom of his life. On May 22, he told the Caijing reporter, "Even if we are beaten with only 9,000 people, we can make a comeback."
Before the beginning of the previous year, Ren Zhengfei frequently talked about "Shangganling." In the coffee discussion at the end of May, Ren Zhengfei explained that Shangganling was a battle between China and the United States. Technology highland, not just 5G, there are many aspects of technology.
One of the sentences is quite profound: "Shangganling does not fight food, but Shangganling lost, There is no place to fight food. "
For the Shan Hai Jing Army and spare tire program of Huawei, the industry has more empathy. A deputy general manager of a technology listed company is very emotional to the reporter of Caijing. "In the technology industry, people especially believe in the concept of global division of labor, and it is better to do a good job in peace. Now it is found that strengthening independent research and development and managing supply chain risk is actually more difficult but more important."
Some American companies are uncomfortable with Huawei's spare tire program. Information from Caijing's reporters from multiple sources shows that some American companies want Huawei to a certain extent. Abandoning the spare tire program, in exchange, they are willing to lobby the US government to abandon "sanctions" Huawei. "Not to abandon research and development, but to abandon mass production. In the field of chip design, the threat of a laboratory chip is much smaller than that of mass production. "A person close to the inside said.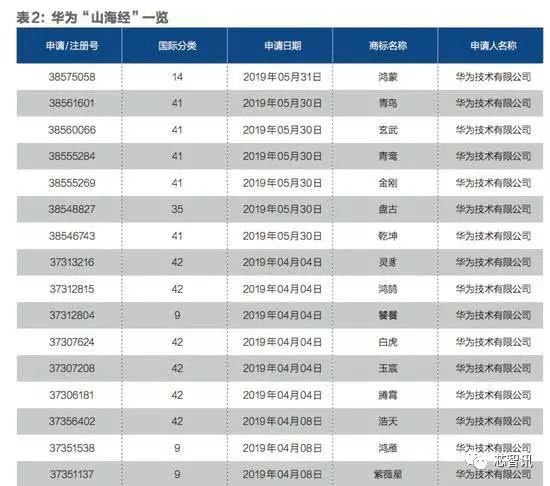 Paradox game, Litigation counterattack
Huawei's bottom line thinking in business, "endensive counterattack" in international public opinion battles and litigation wars
Friday, June 28th, US local time, US Center for International Strategic Studies (CSIS) fee and China Research Project Deputy Director Ken Kennedy launched a debate around Huawei. The theme of this debate is "Whether the United States should strictly limit Huawei"? The roundtable theme discussion format commonly used by think tanks is not used. The pros and cons need to come up with clear positions. .
Ganside hopes that this debate may stimulate a rational discussion around Huawei on a larger scale in the United States.
Many Chinese faces appeared in the audience, and the US media such as The Washington Post also attended the event. Before the opening, the audience voted: 61 votes were cast to Huawei, and 67 votes were against. After the debate, the results were transferred and the ratio of votes was 75 to 72.
The Caijing reporter witnessed the whole process of the debate. The debate lasted for an hour and a half, far less intense than imagined.
Erin Ennis, Senior Vice President of the US-China Business Council, is one of the debaters. She believes that in the Western world, Huawei has serious problems of transparency and trust, as well as product safety issues. If it wants to be a world-class leader, it must be strict with the highest standards, and the world must be heard.
"Transparency", this is the focus of Huawei's global efforts after the crisis. However, the United States, and even the entire Western public opinion field, has a pre-emptive inertia thinking for Chinese companies, especially Huawei.
On April 24 this year, Ren Zhengfei said in an interview with the US media that the United States does not trust Huawei and has been fighting Huawei for more than a decade. The reason for this announcement is that "it (the United States) uses a legal approach to combat Huawei. We think it is necessary to clarify. If it is not clarified, it will make the world's misunderstanding deeper."
Since then, Ren Zhengfei has been interviewed by several Chinese and foreign media almost every month. Some of Huawei's key laboratories and research institutes that have not been opened before have begun. Open to Chinese and foreign industry professionals.
A live audience from the American elite told the Caijing reporter that this debate is a smaller version of the US public opinion field.It is easy to get a random assertion for Huawei, but it is extended to more specific and rational content. In the one-sided public opinion atmosphere, the silence sinks and is almost inaudible.
European public opinion field is more improved than the United States, thanks to the fact that Huawei Telecom equipment and mobile phones have been weak to strong in Europe in recent years, from growing markets to doing The iterative results of strong brands.
President Bloomberg, then president of Huawei's Western Europe region, recalled in an interview with Caijing at the end of last year that in all overseas markets of Huawei, because of cultural superiority Localization in Europe is the hardest. In 2007, when he first arrived in Europe, he was challenged by his local employees every day. "They don't recognize Huawei and don't recognize Huawei's way."
In the past few years, Huawei's approach was to find as many local elites as possible that fit Huawei's values and empower them. At present, the backbone of Huawei's Western European team is local.Huawei's Western European terminal team has grown from less than 200 in 2016 to more than 600 today, with more than half being local employees. The localization of Huawei France is more thorough. Of the total 950 people, 80% are locals.
Huawei has expanded its European market and indeed brought real benefits to Europe. Therefore, when the United States began to display a series of combination punches for Huawei, Europe was basically in a neutral state, neither willing to lose the United States nor willing to lose Huawei (and China). For Huawei, this is already a gift in the snow.
Huawei's global public opinion monitoring shows that only 25% of the voices in the international market are supportive and benign, and 75% of the voices are alienated and opposed.
In China, positive public opinion about Huawei's incidents has taken the upper hand. This aspect stems from the general public's goodwill towards Huawei and China. The public opinion field has an impression of the US government.This brings up another problem - the Huawei incident is easily linked to blind patriotism.
In May of this year, Ren Zhengfei accepted interviews from more than ten media in China. The reporter of Caijing told Ren Zhengfei that there are two distinct sentiments from Huawei to the outside world: First, very clear patriotism has raised Huawei's support to support patriotism. Second, Huawei has kidnapped the patriotic sentiments of the whole society. If it is not Huawei, it will not be patriotic.
Ren Zhengfei responded at the scene: "You can't say that you use Huawei products to be patriotic. You don't need to be patriotic. Huawei products are just products. If you like it, don't like it." No, don't be tied to politics."
This should be one of Huawei's biggest concerns on the global public opinion front.
Linked to politics is one of the most accusations that the US public opinion field accuses Huawei. The Chinese public opinion field and the international public opinion field are mutually integrated,Raising the Huawei incident to irrational nationalist sentiment has put more pressure on Huawei's international public opinion field.
The globalization process of Chinese companies has just begun. The construction of global cultural identity and public opinion is a long process, and it is a further role as a support for products and markets. It really is very important. In Huawei, the crisis occurred and pushed this auxiliary front to the main battlefield.
Another frontline of Huawei's cooperation with the public opinion front is legal litigation and patent gaming.
In March and June of this year, Huawei launched two highly lethal lawsuits in the United States, suing different departments of the US government.
On March 6, Huawei filed an indictment with the US Federal District Court for the Eastern District of Texas.The eight defendants were the US government, the Director of the General Services Administration of the United States, Emily Webster Murphy, the US Secretary of Labor Alexander Acosta, and the US Secretary of Health and Social Services, Alex Azar II. US Secretary of Education Bézi Devis, US Secretary of Agriculture Sony Bodu and US Department of Veterans Affairs Robert Wilkie, US Deputy Secretary of the Interior David Bernhardt (now Minister).
This indictment states that the relevant provisions of Section 889 of the John S. McCain National Defense Authorization Act of 2019 (NDAA) are contrary to the US Constitution. This clause restricts law enforcement agencies, federal government contractors, federal loans, and grant recipients from purchasing and using equipment manufactured or supplied by Huawei and its subsidiaries and affiliates.
Huawei believes that NDAA Article 889 violates at least three constitutional provisions:
First, violating the deprivation of public rights bill and punishing Huawei separately - blacklist it,It damages its reputation, denies its specific commitment to comply with US law, and denies that Huawei can fight for innocence and avoid sanctions through any procedure.
Second, in violation of due process clauses, selectively deprived Huawei of its freedom - severely restricting Huawei's commercial freedom and refusing to give Huawei any objections Legal rights.
Third, violation of the affiliation clause and the resulting separation of legislative powers - the US Congress ruled that Huawei is "guilty" rather than letting the US executive And the court ruled on any such allegations.
Huawei therefore sued and asked the court to declare the ban unconstitutional and prohibit its implementation.
Chen Chengjing, the director of Zhejiang Jingheng Law Firm, believes that this kind of transnational major lawsuit against state behavior has no thorough research and profound legal knowledge. Hard to succeed. Huawei's lawsuit, seize the margins of legislative and executive power in the US Constitution,It is illegal to procedurize the law first, and then expand the results of the war, and ask the court to review the specific provisions of the NDAA Act in violation of the Constitution. He even believes that, given the particularity of the case, it is likely to be included in the history of the United States.
Professor Zhao Hongrui, Dean of the School of Humanities, Social Sciences and Law of Harbin Institute of Technology, served as Global Vice President and Chief Legal Officer of ZTE Corporation (2017). He believes that this litigation challenge is a relatively effective counterattack made by Huawei: "It is relatively rare for a company to sue the US government for unconstitutionality. Huawei just finds such a public law color and social value is relatively large, using legal rights protection."
After the case was filed, on May 28, Huawei submitted a summary judgment motion. Huawei said that its "constitutional challenge" is "a purely legal issue." There is no real major factual dispute in the case, and it is hoped that the court will make a judgment as soon as possible. According to information displayed by the US court system, the court will hold a hearing on September 19th.
The US government as the defendant did not wait for a response. On July 3, the US government initiated a proposal and requested the court to dismiss the lawsuit.
Huawei Legal Department official told the Caijing reporter that Huawei is still full of confidence in the case, Huawei will submit the latest case description on August 14. "We look forward to the hearing to be held on September 19."
Another lawsuit occurred in June this year. On June 21, Huawei sued the federal district courts of the District of Columbia to suspend these government departments, questioning whether their seized telecommunications equipment is within the scope of the US Export Control Regulations (EAR) and that the other party's decision to make a release is unreasonably delayed. illegal". The spearhead is aimed at the US Department of Commerce, the US Industrial Security Administration, and the US Export Enforcement Office.
This indictment states thatIn 2017, Huawei sent several telecom equipments to the test lab in California, USA, and planned to return it to China after the test was completed, but the equipment was subsequently detained by the US authorities in Alaska. Huawei believes that the US Department of Commerce has detained Huawei equipment and has not made the relevant decision "illegal". "The defendant has improperly detained the equipment for 632 days."
The case has now entered legal proceedings, and the latest information from the court indicates that on July 1, the case was assigned to the presiding judge.
Zhao Hongrui analyzed that the doubts in this lawsuit are valuable: the first defendant in the case, the US Department of Commerce, listed Huawei as an export entity "list of entities" The government department is also an important party in the Meng Xiazhou case, and the US Department of Commerce has detained Huawei's equipment for nearly two years. It is very important for Huawei to choose to sue at this time.
In addition to the two prosecutions, Huawei also initiated rights protection in the patent field. In June of this year,Huawei asked Verizon, the largest wireless carrier in the United States, to pay more than 230 patent license fees, totaling more than $1 billion.
Huawei is one of the main holders of 3G, 4G, 5G core patents, registering and applying for multiple patents worldwide. According to the statistics of IFI Claims Patent Service Company, from 2017 to January 2019, Huawei applied for 3,195 patents in the United States.
Subsequently, US Senator Marco Rubio's legislative proposal was designed to prevent Huawei from seeking patent infringement compensation in the US Patent Court. On June 27th, Huawei immediately held an IP news conference at the Shenzhen headquarters. Huawei's Chief Legal Officer Song Liuping publicly commented: "If such a law is passed, it will have a devastating impact on global innovation."
Zhao Hongrui commented that Huawei has the courage and strategy to adopt these legal methods. Previously,There are also cases of Chinese companies defending their rights overseas, but this is the first time that Huawei has sued the US government for violating the US Constitution and questioning the US Export Control Regulations.
"Huawei has found an effective entry point, not to see the move, but to raise a holistic, just legal question." Say.
Cat and mouse game, weigh the advance and retreat
At present, it is impossible to conclude that Huawei is already safe. Ren Zhengfei's idea is to do a good job of internal work, so that it should change.
If the time is down Pushing, the node that completely aroused Huawei's counterattack action, should be May 15 this year, the US Department of Commerce will include Huawei in the "entity list."
The list of entities is a heavy hand in the United States to Huawei. It brings a series of blows to Huawei. It also allows the winds of a series of spare tires such as Hong Meng to go to the outside world.
"Financial" reporters found out that the US business community, Huawei's large-scale US partners, their interests and demands are contrary to the government's decision by reviewing some public and non-public materials. This brings a glimmer of life to Huawei.
Ren Zhengfei mentioned many times in recent interviews that American partners are very strong, they are working with Huawei to find a solution.
The list of entities was launched only a few days ago. The US semiconductor industry has lobbied the US government to allow non-sensitive products to be sold to Huawei on the grounds that a comprehensive ban will harm the interests of US companies. Lobbying has played a role. Soon, the US Department of Commerce issued a temporary general license to allow the company to purchase equipment that maintains the existing network and provide software updates for existing Huawei phones.
This license will expire on August 19, but many Chinese and American analysts interviewed by Caijing believe that there is no thorough conclusion Before, the US government will give Huawei a long-term extension.
The G20 Osaka Summit held at the end of June is considered a possible turning point for Huawei's fate. At that summit, the heads of state of China and the United States met again and decided to restart bilateral trade negotiations. US President Trump also made it clear that American companies should be allowed to sell products to Huawei.
However, in the next few days, unlike the eager expectations of the outside world, the US government will no longer release specific policies for Huawei.
Until July 9, US Commerce Secretary Ross said that China's telecom giant Huawei is still on the blacklist and will allow US companies to jeopardize national security. Down to Huawei to sell products.
This is how much cats and mice mean.
Lawyer Timothy O'Toole (Timothy O'Toole) works for a law firm Miller & Chevalier, specializing in legal issues in export control. He told the Caijing reporter that Ross's position is more interesting - the US Department of Commerce continues to put Huawei on the list of entities, in fact everything remains the same; but if the applicant (US company) can prove that the products it sells to the US national security There is no risk, and the Ministry of Commerce will issue a permit, which seems to have overturned the status quo.
So, it is not realistic to judge Huawei's entry into a safe zone.
A core person close to Huawei's decision-making level told the Caijing reporter: "Ren Zhengfei's consistent style is to constantly put new things in a safe house.He will not relax his vigilance for an uncertain sense of security.
Huawei's directly affected business is the mobile phone business. 5G business is in the ascendant, bringing Huawei's threat of future space shrinking, but Huawei's mobile phone business has been downwind顺水.
In April this year, Yu Chengdong, president of Huawei's consumer business, boldly estimated that Huawei will replace Samsung in 2020 and become a global player. The number one mobile phone brand. Glory hits China's second, the world's top four, Huawei's mobile phones to five or five points overseas in 2020.
The optimism continued until the first quarter of this year. According to the public data of Gartner and IDC, the third-party data organization, Huawei's global sales increased by 50% year-on-year. Of the 58.4 million smartphones, 23% contributed to the European market.
But in May, the situation changed. Once Android stopped updating Huawei phones, There is a series of backward service issues, including security, which ultimately detracts from the user experience.
According to the statistics of third-party agencies [u>canalys, As of 2019Q1, overseas markets accounted for 49.4% of Huawei's total shipments. That is to say, almost half of Huawei's mobile phones cannot bypass Android.
Huawei The internal evaluation result is that this will result in a 20% to 40% reduction in terminal shipments. A Huawei overseas middle-level person confirmed to the Caijing reporter thatSince late May, Huawei has begun to shrink its strategy in overseas markets. A large number of sales staff were transferred to the country. Another person familiar with the matter analyzed that on the one hand, the contraction is to reduce overseas costs, and secondly, to concentrate resources on the domestic market and to compensate for overseas losses with domestic growth.
The "Finance" reporter's multi-party information shows that after May, Huawei's domestic mobile phone attack has increased greatly, and glory has recruited a large number of provincial-level company positions in China. . A large domestic retail channel revealed that the domestic stocking of Huawei mobile phones is very sufficient.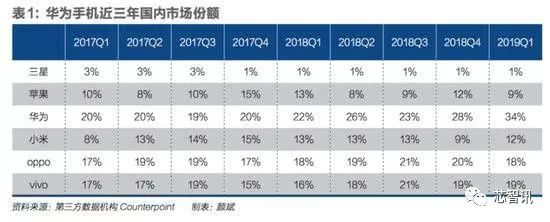 Many industry stakeholders told the Caijing reporter, but the strategy of supplementing the outside world,It is possible to mitigate losses to the greatest extent possible.
A key question that the outside world is more concerned about is that Huawei is likely to leave the entity list in the near future?
Most voices believe that Huawei is unlikely to leave the list of entities in the short term.
New Finance, LLC founder and CEO John Mason told the Caijing reporter that the US seems to be inclined to use (political) means Interfering with competition from other countries. As long as the United States believes that this move is reasonable, this measure may continue, and Huawei may remain in the list of entities.
Otto is relatively optimistic. He said that Huawei's departure from the list of entities is indeed a major event, and major events are usually not easy to produce results, but this result is not "impossible." A realistic proof of this view is that in the past few years,The policies of the US government, especially those involving export controls, are changing every day, even changing. Things that seem unlikely today, tomorrow may easily become a reality. In such a big environment, nothing is "impossible" in the true sense.
Robert Dujarric, Dean of the Modern Asia Institute at the University of Japan (Temple University) It is believed that there are contradictions between the United States' accusations and restrictions on Huawei. The United States is worried about Huawei's two problems. One is to threaten national security and the second is to trade deficit. If pressure on Huawei is a way for China to make concessions on bilateral trade, forcing China to buy more American products, then no matter how many US goods China buys, it is not enough to soften the threat to Huawei's national security.
Based on this contradiction of the US government, Duhalic said that it is somewhat difficult to judge Huawei's situation from the current node.
His guess is that Trump may claim that he has made China "concession", thus alleviating pressure on Huawei. But so far, it is clear that Huawei and other Chinese companies will try to reduce their dependence on US suppliers as soon as possible, in case the sanctions are not cancelled or even worsened. Obviously, Huawei is also reducing its dependence on the United States and looking for non-US suppliers.
So, what happens if the United States re-extends extreme sanctions against Huawei? Duhalic said that he does not know what the answer is. Not only the United States, but many American allies will try to weaken Huawei's role in telecommunications infrastructure. This is not good for Huawei. Huawei's spare tires are likely to turn positive.
For a long time, John Mason, founder and CEO of New Finance, LLC, pointed out to Caijing reporters that usually, through any restrictions Efforts to win trade or protect your country are in vain.
Mason pointed out that the efforts of the US government have already had problems. Many large US companies have strong incentives to find regulatory loopholes or use other methods. To bypass the restrictions.
Micron Technology, Inc., the largest storage chip provider in the United States, is an example. The CEO of the company, Mehrotra, was on June 25th. The conference said publicly that Magnesium had found a legal way to circumvent the ban and had already returned some of its chips to Huawei.
In the history of the present, Mason pointed out that those countries that try to win trade or protect themselves, the only way they deal with is to impose excessive restrictions, which will ultimately hurt those seeking Protected countries and companies. When a country begins to rely on other means to maintain its position, they seem to be losing their competitive edge, becoming lax and losing their position in a highly competitive market.
For the latter, the only way to ensure competitiveness is to continue to innovate and advance your products and services.
In the coffee meeting at the end of May, the Caijing reporter asked Ren Zhengfei, what are you most afraid of? He said back: "The most feared team will be scattered. Now, every department is talking about keeping the formation, not to be confused."